Tonight's FanDuel NBA DFS picks: Lineup advice, sleepers for Friday, Nov. 30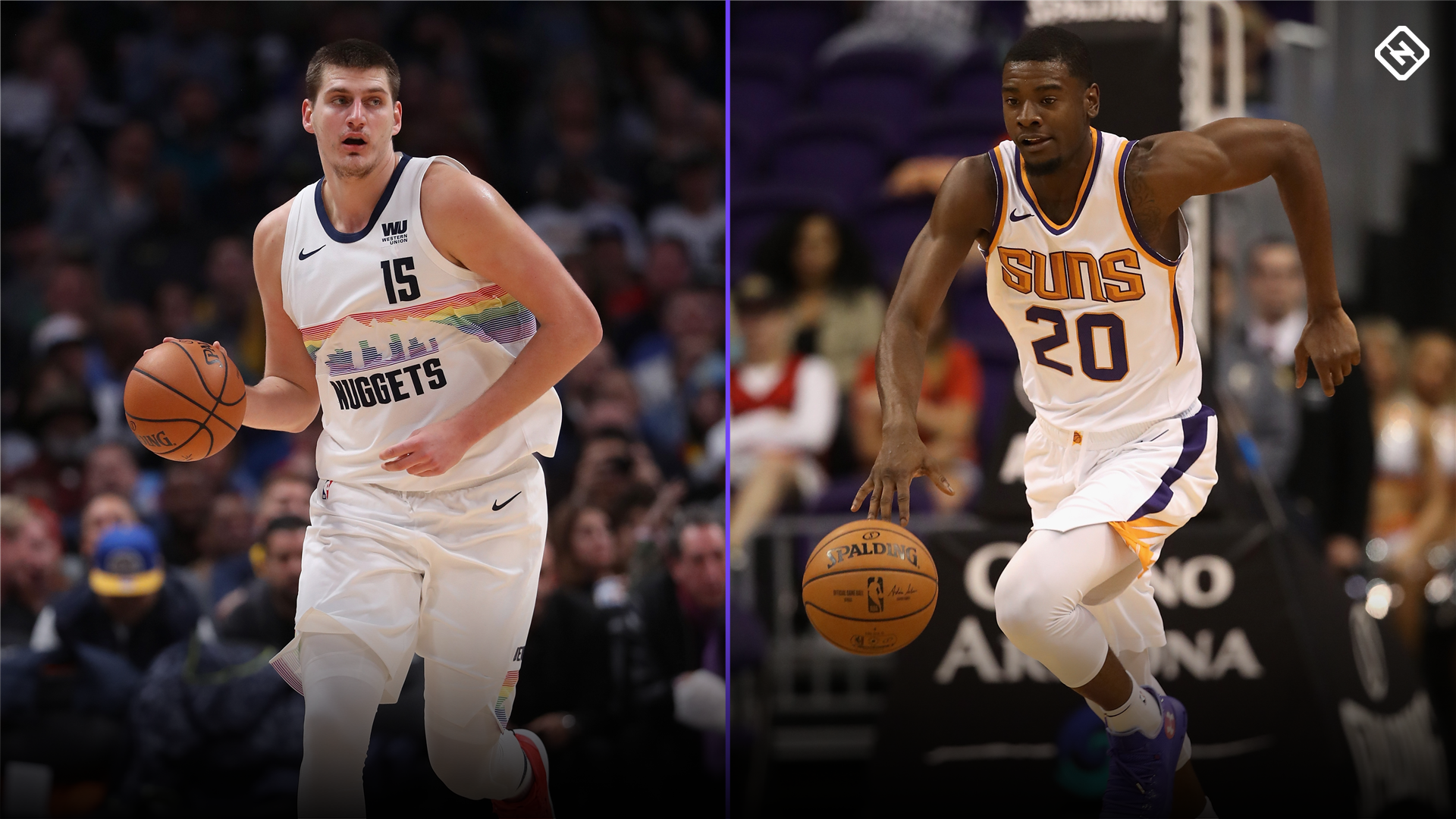 Tonight's NBA DFS slate features several superstars seemingly primed to fill up the box score and send your FanDuel cash game lineups past those pesky pay lines. While most slates allow users to hone in on one or two quality top-end options, this Friday bonanza gives us a glut of elite plays. Make your picks count.
Injury concerns to monitor include Rockets point guard Chris Paul and Magic power forward Aaron Gordon. We'll update whether they will go as soon as the news comes out. Celtics center Al Horford has already been ruled out due to rest.
Update: Paul will start for the Rockets.
MORE: SN DFS | Player Updates
The game with the highest expected point total Friday night is 76ers-Wizards, while the narrowest point spreads are Suns-Magic (Orlando -1) and Rockets-Spurs (San Antonio -1). Be wary of Hawks-Thunder and Cavaliers-Celtics, which are projected to be the biggest blowouts of the slate.
As part of our multi-step lineup approach, we used Fantasy Alarm's premium features to analyze points allowed by position and projected point values. Below are the conclusions of that research.
Tonight's FanDuel NBA DFS picks: Lineup advice, sleepers for Friday, Nov. 30
FAVORITE VALUE — PF Josh Jackson, Suns vs. Magic ($4,000). Wait, what? That Josh Jackson? The guy who went 12 straight games at one point this season without reaching 20 FD points? Yes, and act fast because this is a limited time offer.
Jackson, a second-year pro, is young and part of a fluid Suns rotation under coach Igor Kokoškov that swiftly rewards production and punishes failure. When Jackson struggled early this season, his minutes sharply declined. But he's seemed to turn a corner of late, increasing his FD production in each of the past five contests, and his time on the floor could jolt upward soon. Against the Clippers on Wednesday, he posted a season-high 29.9 FD points in 19 minutes.
Remember, Jackson averaged 37.9 FD points per contest over his final 12 games last year. The talent is absolutely there for him to be an NBA contributor and make his $4,000 price tag appear foolish. In a Friday matchup that could be both high scoring and close, he's a safe play with enormous upside. Suns small forward T.J. Warren won't go (ankle), which likely frees up additional opportunities for Jackson.
STUD TO STICK WITH — C Nikola Jokic, Nuggets @ Trail Blazers ($8,500). At one point this year, Jokic was priced at $10,600 on FanDuel. His drop to $8,500 — by far a season low — coincides with a significant dip in on-court production. But you just don't find a superstar priced this low very often, and it seems time to jump on the Jokic train against an exploitable Trail Blazers squad.
STAR TO AVOID — PG John Wall, Wizards @ Sixers ($9,200). With most top-end point guards available to choose from, including Russell Westbrook, Kyrie Irving, Ben Simmons and Damian Lillard, there's little reason to trust Wall in a challenging matchup against the new-look 76ers. At least not for FanDuel cash games.
TAKE A CHANCE ON ME — SF Jonathan Isaac, Magic @ Suns ($4,900). Continuing this edition of underperforming second-year forwards we expect to get it together soon is Isaac, a wingspan freak on a team of wingspan freaks within a league increasingly populated by wingspan freaks. With a stretchy 6-11 frame that allows him to hound ball-handlers and swat shots, Isaac is bound to rack up valuable steals and blocks with enough playing time. If Aaron Gordon doesn't go Friday night, Isaac should get at least 28 minutes on the floor, which is plenty of opportunity to wreak havoc against one of the sloppiest opposing offenses in the NBA (16.7 turnovers per game). If Gordon is available — or his status is unclear as of lock time — Isaac could still be a decent play given the matchup.
INJURY PLAY — SG James Harden, Rockets @ Spurs ($11,700). If Chris Paul sits, Harden pretty much has to be in your FanDuel lineup. Don't overthink it.