Umpire Jeff Nelson, who reportedly suffered a concussion in ALCS Game 3, won't return in series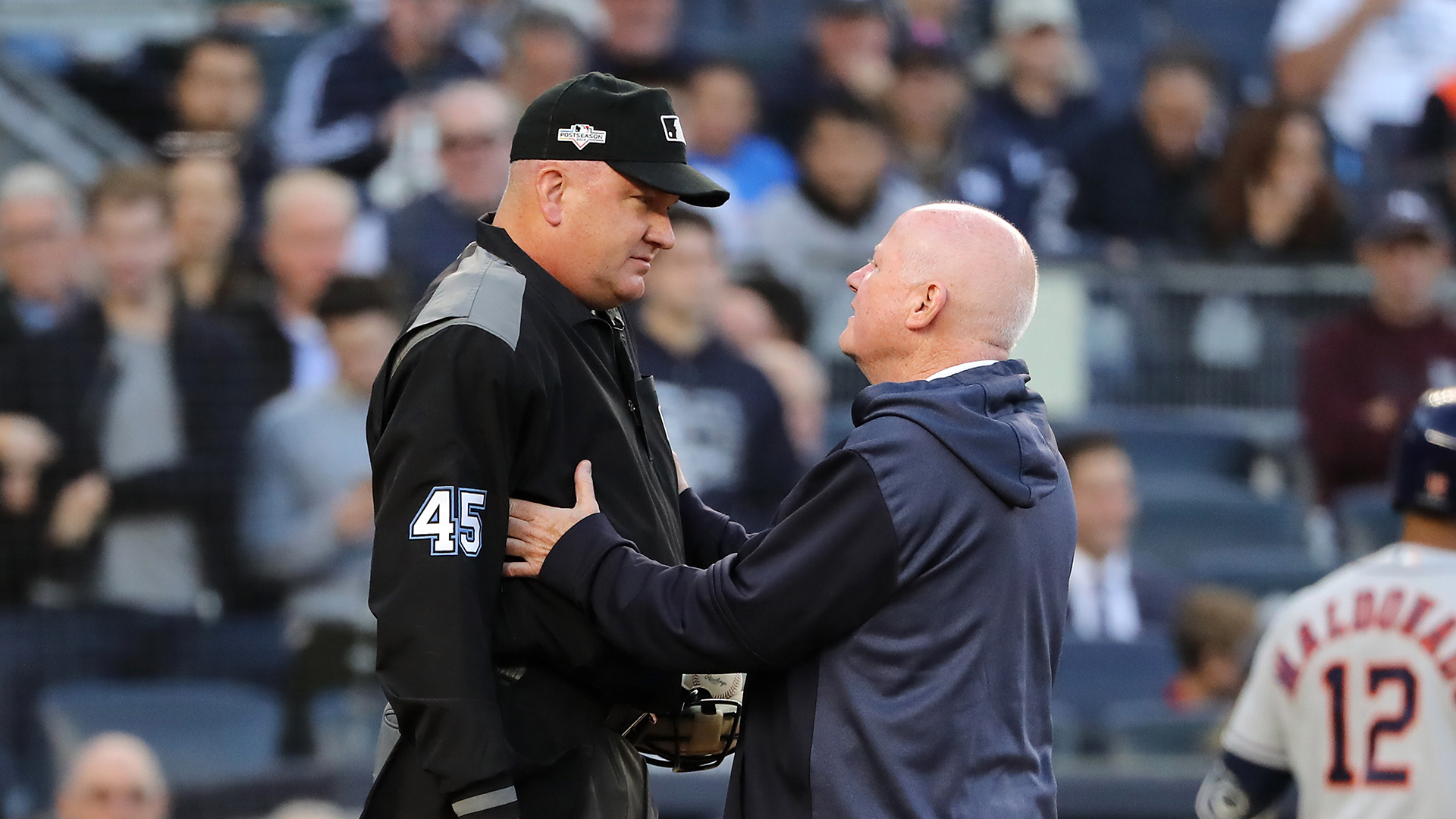 Umpire Jeff Nelson, who left Tuesday's Game 3 of the ALCS after suffering a reported concussion, will not return in the series, MLB announced Wednesday.
Nelson exited the Astros' eventual 4-1 victory after taking two foul balls off of his mask while umpiring at home plate, causing a 17-minute delay in the game.
Mike Everitt will replace Nelson as the crew chief for the remainder of the ALCS, MLB announced.
Major League Umpire Mike Everitt will replace Jeff Nelson as the crew chief for the remainder of the ALCS. #MLB #Postseason

— MLB Communications (@MLB_PR) October 16, 2019
Kerwin Danley took over for Nelson, but not until after all players had to be removed from the field while they waited for Danley to don the home-plate umpire gear.
The rest of the game was played without an umpire on the left-field line.
Kerwin Danley will be the new home-plate umpire. This delay will be lengthy. The Yankees position players just went back to their dugout.

— Chandler Rome (@Chandler_Rome) October 15, 2019
When all was said and done, there was a 17-minute delay between the bottom of the fourth and the top of the fifth.
The ALCS will resume Thursday after Game 4, originally scheduled for Wednesday night in New York, was postponed because of an impending storm.
The Astros lead the series, 2-1, after Tuesday's victory.