Joe Panik signs with surging Mets after Giants release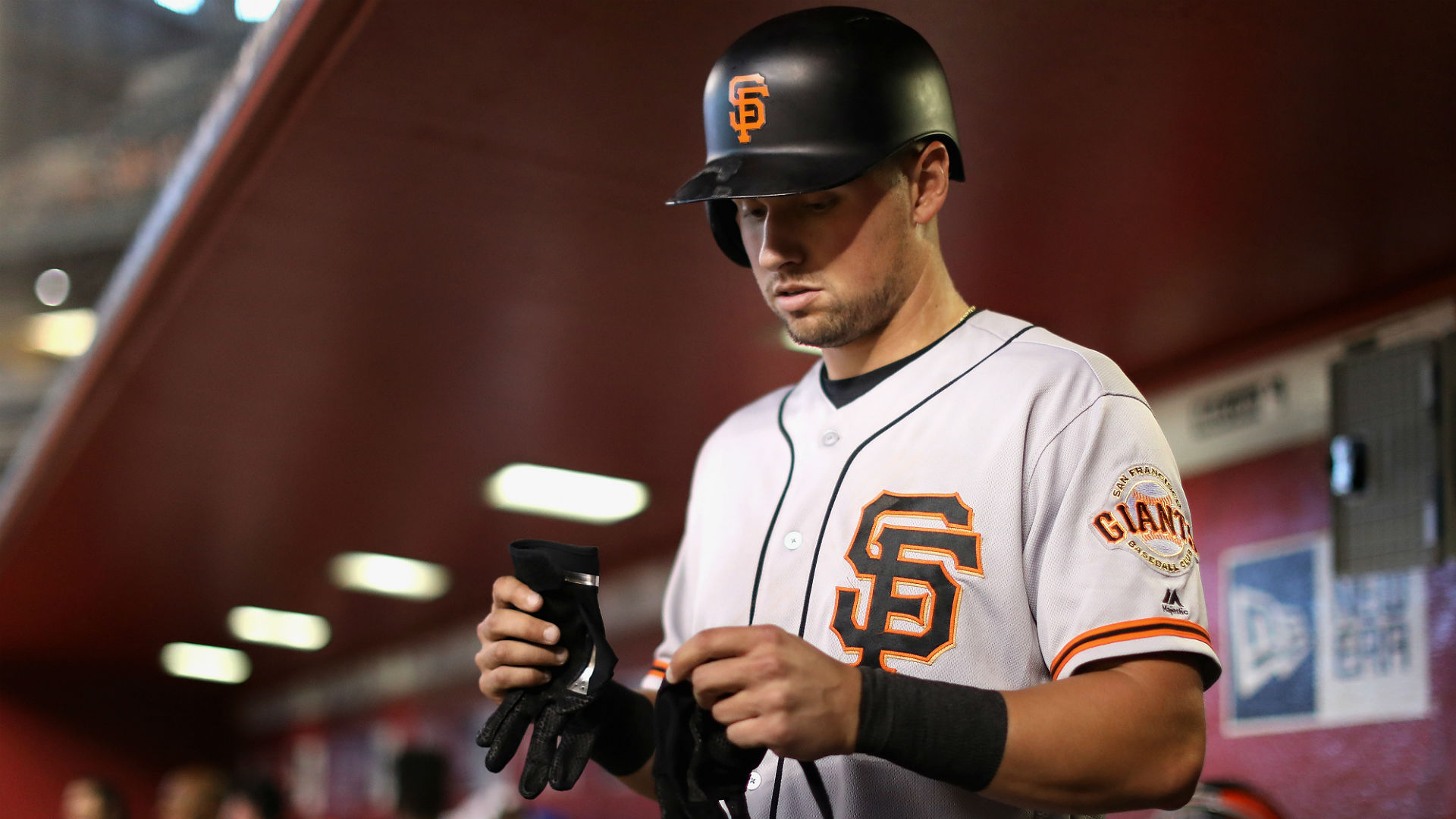 The Mets have added a local boy for bench depth. 
New York signed Joe Panik on Friday and added him to the active roster, days after he was released by the Giants. The Mets designated Adeiny Hechavarria for assignment to clear a roster spot for Panik. 
The 28-year-old infielder, a Yonkers, New York, native who played collegiately at St. John's, won a World Series with the Giants in 2014 and made the All-Star team one year later. Panik, however, has regressed over the last two seasons and is slashing just .235/.310/.317 in 2019.
New York, meanwhile, had a need for a backup infielder after Robinson Cano was placed back on the injured list earlier this week with a torn hamstring. There is no timetable for his return.
The Mets have worked their way back into playoff contention with wins in 13 of their last 14 games.
"The things that we've been through are going to allow us to be a better team than we otherwise would have been down this stretch," Mets manager Mickey Callaway told reporters this week. "We're trying to accomplish something as a team, together, that can be very special. And then the things that we've gone through, some rough patches, have only brought us closer together."
New York was 11 games under .500 in mid-July but is just 1/2-game out of the second National League wild-card spot entering Friday's games. 
"There is a silver lining to our struggles," Callaway said. "But, we've got to perform. You can be the closest-knit group you want, and you still have to perform. That's what we've been doing lately."
The Mets will begin a three-game series against the Nationals, who currently lead the wild-card race, on Friday.