Raptors' Serge Ibaka adjusts to life in self-quarantine with 'how bored are you?' series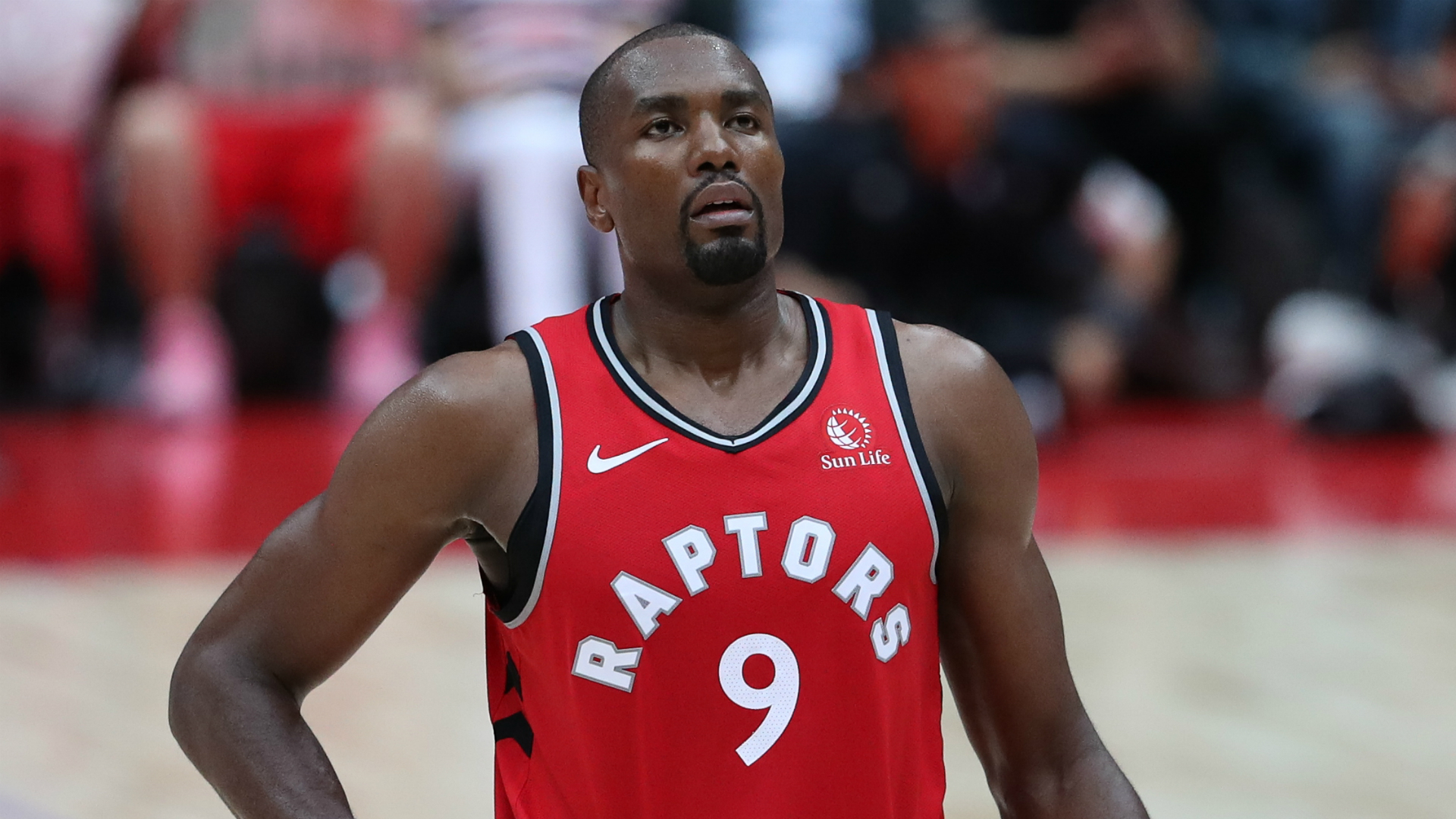 The Toronto Raptors are trying to make themselves as comfortable as possible in self-quarantine — and that effort is being led by Serge Ibaka.
After Utah Jazz players Rudy Gobert and Donovan Mitchell tested positive for the coronavirus (COVID-19), the team put themselves in self-quarantine for 14 days after they had a high risk of being exposed to the virus after playing Utah on Monday. The Raptors have since all tested negative for COVID-19 but will remain in self-quarantine for the 14-day duration.
MORE: List of sports figures who tested positive for coronavirus
Players around the league are looking for ways to stay in shape as the NBA's season has been suspended for at least 30 days and Ibaka has taken to social media to show how he's spending his time in insolation in a series called, "Mafuzzy Chef presents: how bored are you?"
MORE: How athletes are 'social distancing' during coronavirus pandemic
Here's a day-by-day look at how he's spending his time.
March 13
The Raptors star started things off by posting his preparation for self-quarantine on Friday by bringing in packages from the hallway outside his room. What exactly was going on was unknown at the time.
March 14
We found out the next day what was going on. In an update Saturday morning, Ibaka showed his home gym set-up for the self-quarantine period.
Built my own little gym at home during the self quarantine... need to stay in shape! I hope everyone is staying safe, following the experts advise and keeping positive and calm. 🙏 pic.twitter.com/GGXrTk64Nn

— Serge Ibaka (@sergeibaka) March 14, 2020
March 15
On Sunday, Ibaka put his gym to use while hoping to provide inspiration to fans tuning in.
Sending love and positivity to everyone staying at home during this health crisis. I hope some of you feel inspired to exercise at home and to stay healthy and in shape! pic.twitter.com/MtEo7Jpy6b

— Serge Ibaka (@sergeibaka) March 15, 2020
March 16
Monday's edition of the Twitter sensation showed that NBA players are just like us — they load the dishwasher!
March 17
Ibaka used Tuesday's episode to show how he stays healthy. You be the judge if you want to try this.
March 18
Who says you can't go running in your apartment?
March 20
Kyle Lowry joins Ibaka on video chat as the two share experiences from self-quarantine. 
March 21
Ever wondered about the technique for wearing different types of scarves? No? In any case, Serge Ibaka has you covered. 
March 22
Ibaka talks with Raptors teammate Terence Davis about his self-quarantine diet and the need for a barber. 
March 23
Join Ibaka for a virtual book club where he shares some of his favorite books. 
March 24
Serge video chats with a young fan who misses basketball a lot more than he misses school.