Raptors' tests for coronavirus come back negative; team will continue to self-quarantine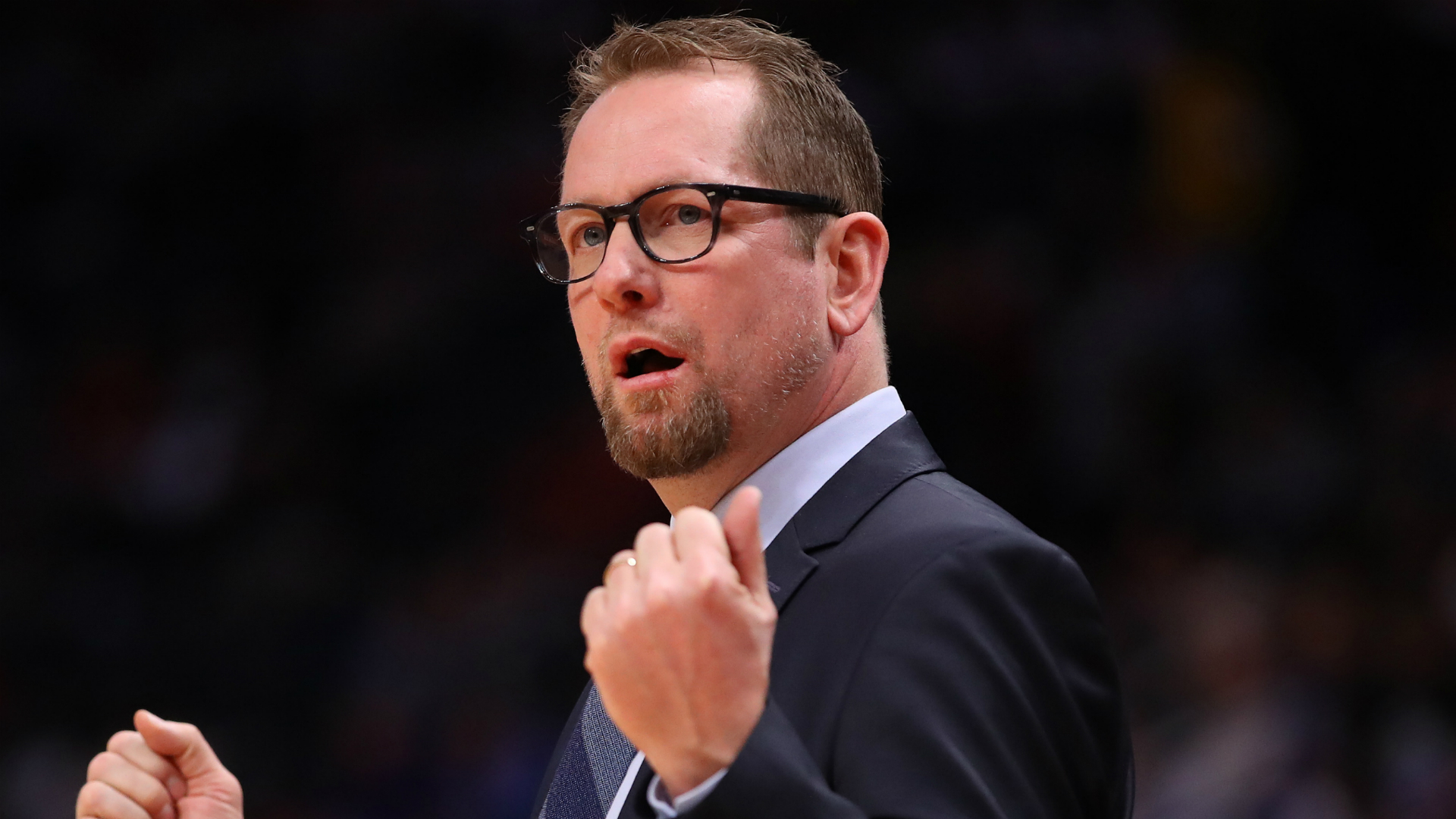 After announcing March 12 that staff and players had been tested for coronavirus (COVID-19), the Toronto Raptors disclosed Friday that all members of their traveling party to Utah earlier in the week tested negative, outside of one test still pending. The final test result came Saturday, and it was also negative.
Regardless of the negative tests, all organization members who traveled to Salt Lake City have been asked to continue to self-quarantine.
The move was made after the Jazz's Rudy Gobert tested positive for coronavirus (COVID-19) on Wednesday, leading to the NBA suspending the 2019-20 season indefinitely. His teammate Donovan Mitchell also tested positive.
"The Toronto Raptors played the Utah Jazz in Salt Lake City on Monday night, and as is usual during an NBA game, the players were in close physical contact," a team statement read. "On Wednesday evening, testing revealed that a Jazz player tested positive for the COVID-19 virus. Out of an abundance of caution, members of the Raptors traveling party have been tested for the virus. We await those results.
"Our players, coaches and traveling staff have all been advised to go into self-isolation for 14 days, which means minimizing contact in accordance with public health guidelines. Our team doctors remain in communication with infection control specialists and public health authorities, and we will continue to abide by their advice." 
The Raptors announce that all the members of their travelling party (players, coaches, staff) who were tested for COVID-19 and have received results are currently negative. They're still waiting on the results of one test. Those that were self-isolating will continue to do so. pic.twitter.com/Gq4JyFN8o5

— Josh Lewenberg (@JLew1050) March 14, 2020
MORE: What to know about COVID-19 for NHL, NBA, CHL games and other Canadian events
Toronto is one of five NBA teams — the Celtics, Knicks, Pistons and Cavaliers are the others — who played the Jazz in the 10 days leading up to the league-wide postponement and, therefore, could have been exposed to the virus. ESPN's Brian Windhorst reported Wednesday that players on all of those teams were told to self-quarantine, but he gave no timetable. 
CTV News Toronto reported Wednesday that Raptors coach Nick Nurse hosted an event in Toronto to launch the Nick Nurse Foundation and that members of the team and the band Arkells were in attendance. TSN's Josh Lewenberg tweeted that Norm Powell, Terence Davis, Matt Thomas, Chris Boucher, Malcolm Miller, Marc Gasol and Serge Ibaka were at the event. Several of the players also attended Powell's fundraiser at a bowling alley.
The Raptors confirmed Thursday that some team members made public appearances after landing in Toronto.
"Since returning from Utah on Tuesday morning, team members have made two public appearances," the team said. "According to Toronto Public Health, being in close contact with someone who does not have COVID-19, but was exposed to someone with COVID-19, does not constitute a risk for getting COVID-19 and does not require public health follow up. People who attended these events should continue to monitor their health, practice social distancing and hand washing, and contact a health professional should they develop symptoms."