SEC suspends all team activities, spring football postponed; other conferences also taking action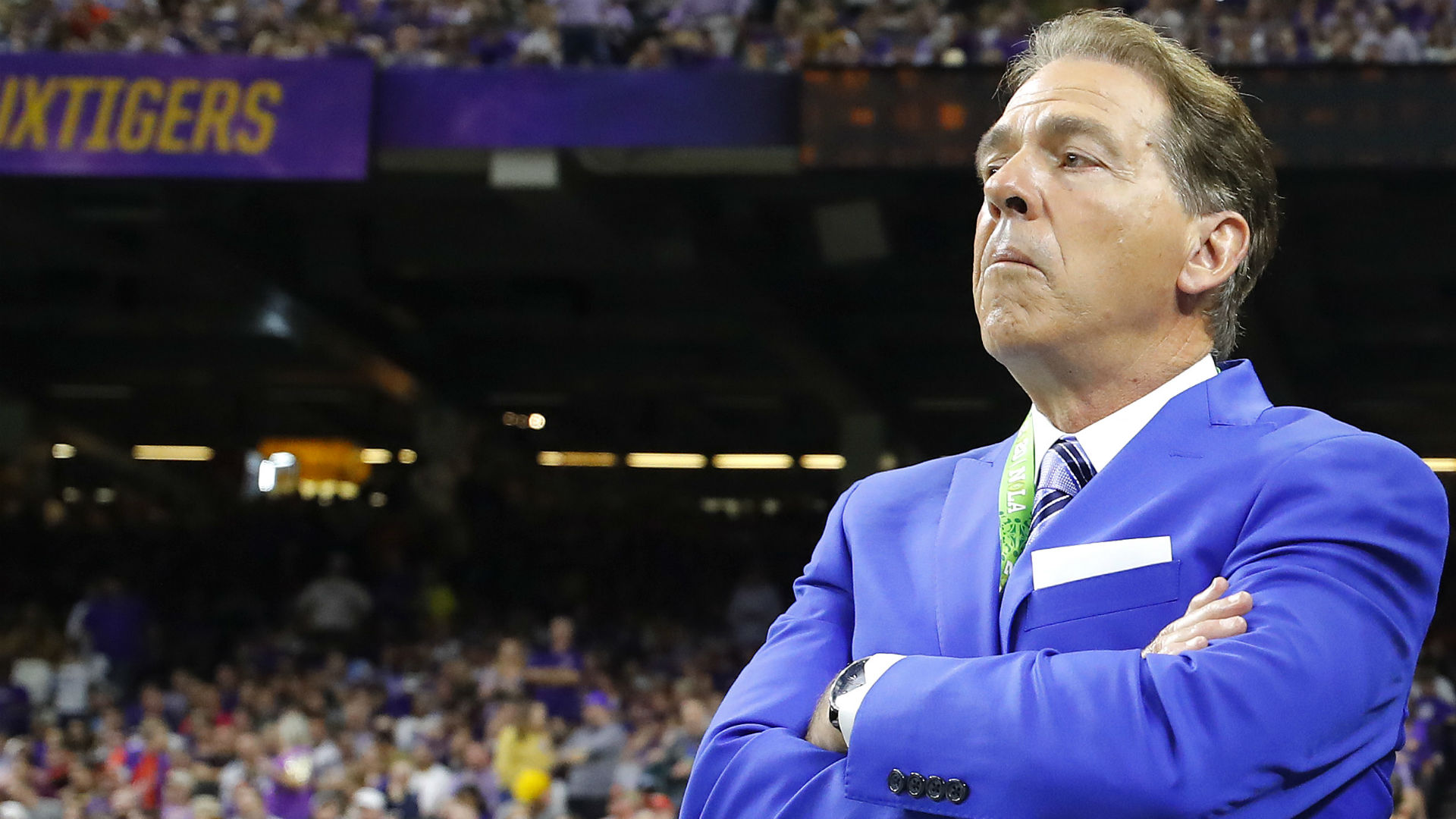 The sports world has stopped spinning as countless events and leagues/organizations have either been canceled or put on hold due to concerns about the coronavirus (COVID-19) pandemic. We've already seen the NCAA shut down winter and spring sports, but how will the coronavirus affect college football?
The ACC, the Big Ten and the Big 12 have canceled all spring sports activity. Here is how the other two Power 5 conferences — the SEC and Pac-12 — plus the Big 12 are handling the coronavirus crisis and spring practices.
MORE CORONAVIRUS UPDATES:
Every sporting event canceled so far as COVID-19 spreads
SEC suspends all team activities
Four teams planned to continue with spring practice as scheduled, but the conference announced Friday afternoon that all team activities, including practices and team meetings, will be suspended through April 15.
ALERT: The @SEC today announced that all organized team activities, including competitions, team and individual practices, meetings and other organized gatherings, will be suspended through Apr. 15. The SEC had previously announced all competition was suspended through Mar. 30.

— Southeastern Conference (@SEC) March 13, 2020
Oregon cancels Portland spring scrimmage
Oregon was already four practices into the spring season and was set to hold an open scrimmage in Portland on Saturday, March 14, but the Ducks have canceled the scrimmage.
USC suspends all football-related activities
USC kicked off its spring practices on Wednesday, March 11, but the following day suspended all spring football activities, including practices, camps and clinics.
Cal football suspends practice until March 30
California got its football practices started on Wednesday, March 4, but announced Thursday, March 12 that it will suspend practices until at least March 30.
Arizona suspends practice
Arizona held spring football practices from March 2-6 and took this week off for spring break, but will not resume practice on March 17 as orginally planned and will instead suspend practice indefinitely . The spring game, scheduled for April 4, is currently in limbo.
Arizona State still holding spring practices
Though Arizona State canceled all spring athletic events in conjunction with the Pac-12, the football team will still resume spring practices, per Jeff Metcalfe of azcentral.
"ASU teams will continue to practice as of now to be ready for a resumption of competition. That appears to include spring football practice, which is scheduled to resume Tuesday after a week off for spring break," Metcalfe wrote.
"ASU football pro day, testing for players going into the NFL draft, Monday still is scheduled to be held as of now."
Washington cancels spring practices, spring game, pro day
The university announced March 19 that it will cancel "all athletic-related activities and events, including workouts, training and practices, as well as football's Pro Day & Spring Game, through the end of the spring quarter (June 5) for all student-athletes."
"This decision was made in accordance with campus, state and CDC officials and follows the university's announcement Wednesday to move the entirety of Spring Quarter to online-only learning to mitigate the further spread of COVID-19," UW added in its statement.
Big 12 announces suspensions
The conference announced Friday that "all organized team activities whether organized or voluntary, including team and individual practices, meetings, and other organized gatherings, have been suspended until March 29 and will be re-evaluated at that time."
Texas' spring game might be in jeopardy even if activities resume at that point. The city of Austin has banned gatherings of more than 250 people through at least May 1, 247Sports.com reported on March 14. The Longhorns' Orange-White game is scheduled for April 25.