Nine UCLA coaching candidates to replace Jim Mora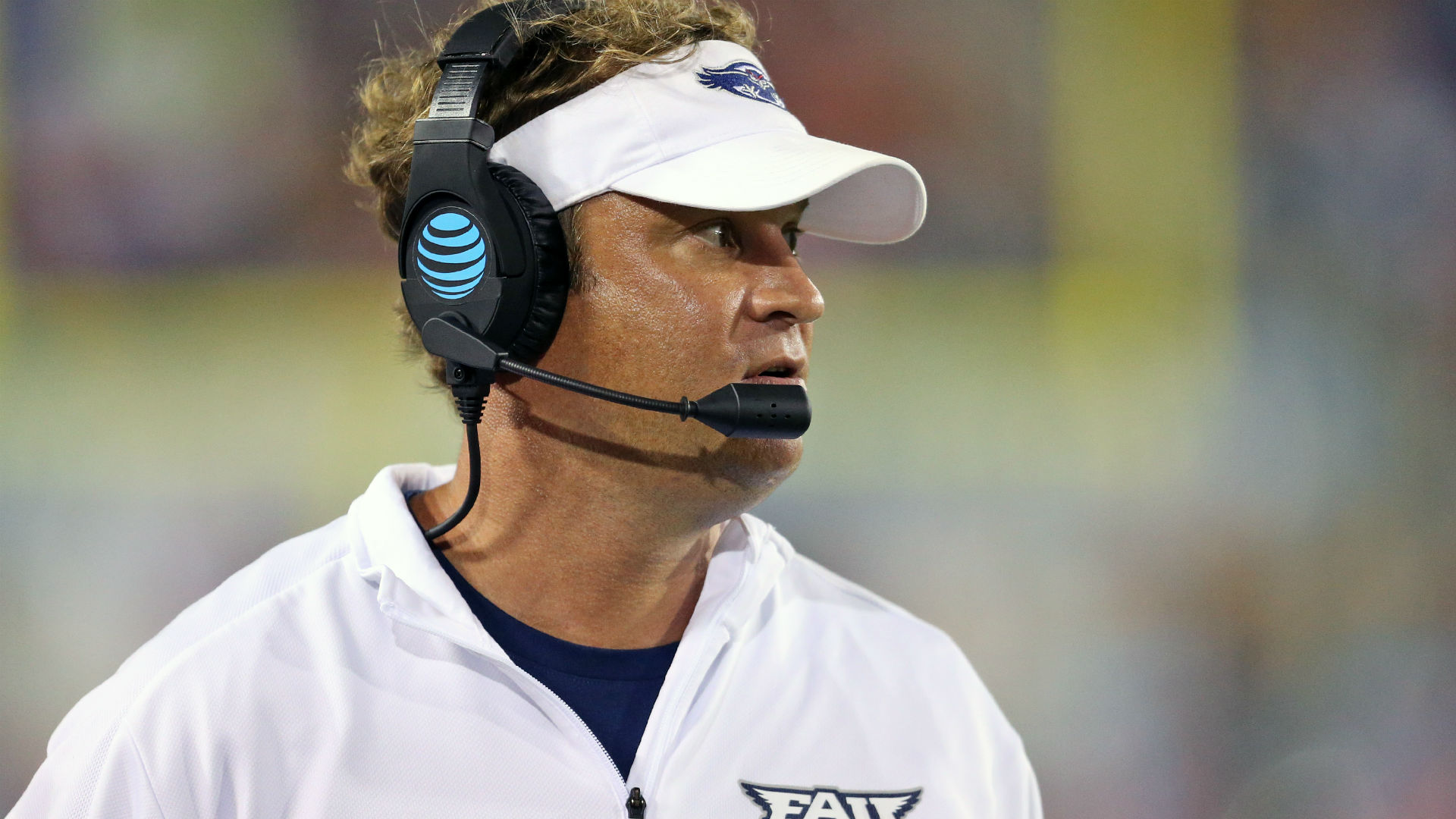 UCLA fired head coach Jim Mora on Sunday, which ended a six-year stint with the Bruins. Mora leaves Los Angeles with a 46-30 record. 
Mora led UCLA to back-to-back 10-win seasons in 2013-14, but the Bruins struggled the last three seasons with a 17-19 record. That includes a 10-16 record in Pac-12 play. UCLA remains a glamorous job and will attract a wide-array of candidates as the search begins, none more obvious than a former Pac-12 coach who has proven to win big. 
PLAYOFF PICTURE: Who's in, and who's out?
Here are nine candidates for the UCLA job worth keeping an eye on...
Big names
Chip Kelly 
It's the obvious big name. Kelly compiled a 46-7 record from 2009-12 at Oregon, and he has proven he can win big in the Pac-12. Florida already is in the mix for Kelly, according to multiple reports, and the Bruins aren't going to win a bidding war. It won't be easy to land Kelly. 
Lane Kiffin 
Kiffin's one-year makeover at Florida Atlantic is impressive, and he's going to be courted by several SEC schools. Would Kiffin prefer to head back toward the West Coast, where he had experience with the Raiders and Trojans? Kiffin's system could be a big hit with UCLA, and it's a boom-or-bust move worth examining. UCLA will take a look.  
Kevin Sumlin 
Sumlin's time at Texas A&M appears to be running short, and he would do well with a fresh start. Sumlin is a consistent winner, and he might be more appreciated with the Bruins. This is a good fit. Remember, Sumlin is 86-42 as a head coach. He can win in the Pac-12. 
Big moves
Bryan Harsin 
Harsin continues to win at Boise State — he's 40-11 the last four seasons in the Mountain West Conference. Chris Petersen worked out at Washington, and there's no reason to believe Harsin wouldn't succeed with a move up. 
Matt Campbell 
Campbell's remarkable turnaround at Iowa State is noteworthy, and UCLA would be another bump up for a coach who will be sought after by most Power 5 programs with each season. Campbell proved he could win with the Cyclones despite no obvious ties. He could do the same with UCLA. 
Mike Norvell 
Norvell has Memphis in the hunt for an American Athletic Conference championship, and he's built on the momentum Justin Fuente created within the program. Norvell served as an assistant coach at Arizona State from 2012-15, too. He's on the way up, and this is the Bruins' chance to snag him. 
Wild cards
Joe Moorhead 
Moorhead's offense has been a hit at Penn State, and despite no obvious West Coast ties, he appears ready to take the next step in his career with the right opening. We'd like to see that in the Pac-12. 
Jedd Fisch 
UCLA brought Fisch over from Michigan this season, and he's well-known for his work with quarterbacks. Fisch has a deep background as a quarterbacks coach and offensive coordinator in the NFL and FBS, and he'll turn 42 years old in May. 
Jeff Tedford 
Tedford returned to head coaching this year and has led Fresno State back to the Mountain West Conference championship. Keep in the mind the Bulldogs won just one game in 2016. Tedford also served as head coach at Cal from 2002-12. He knows the landscape well.