Week 12 Fantasy Football Podcast: Waiver pickups, sleepers, start 'em/sit 'em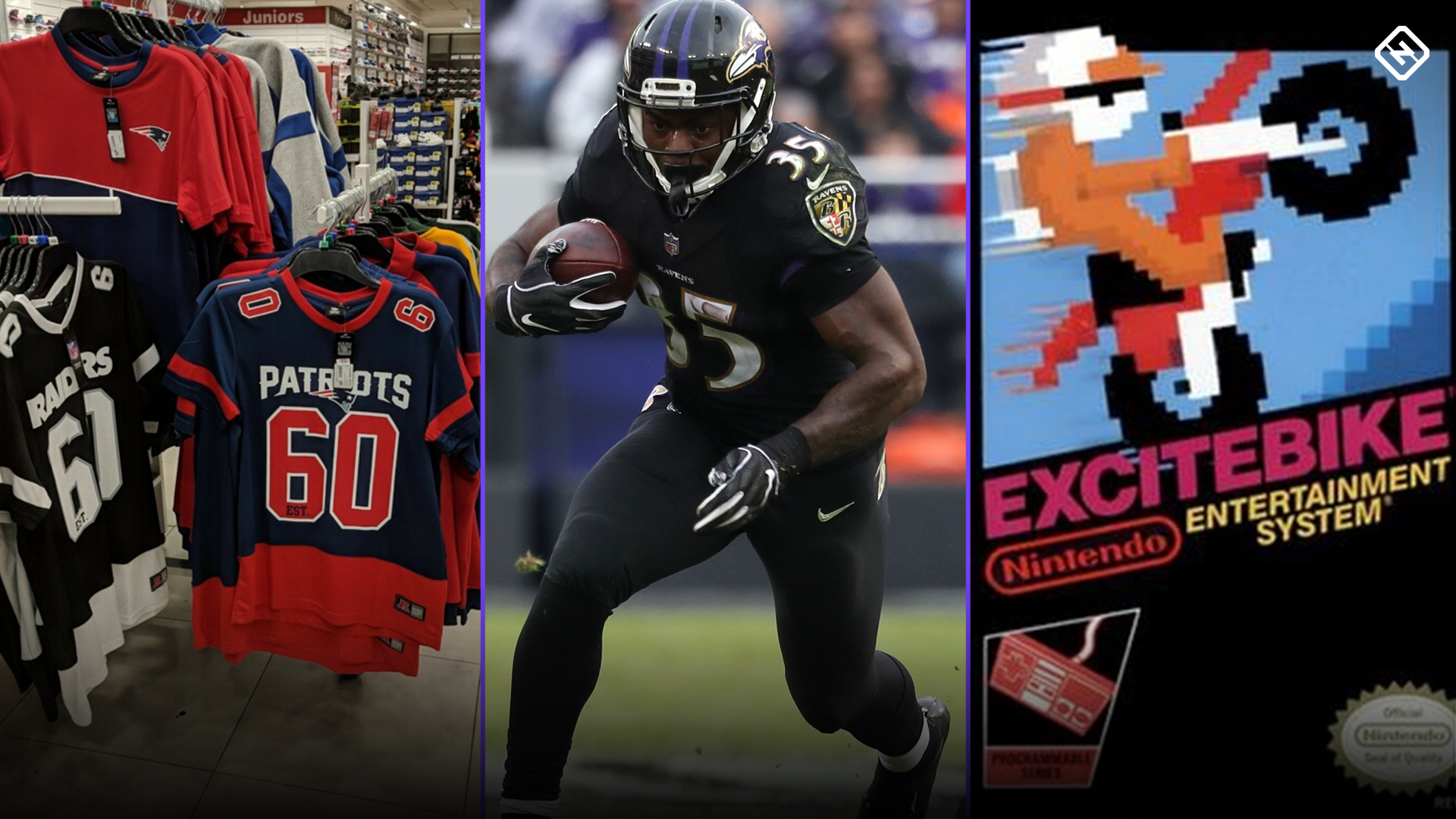 This Week 12 fantasy football podcast literally has it all. A Gus Edwards discussion, an Ace Ventura reference...probably some other stuff. In other words -- Has. It. All. Oh, and we talk about Excitebike, popular waiver pickups and sleepers, upcoming fantasy playoff schedules and start 'em-sit 'em calls you might be faced with. Wow, maybe it does have it all.
Of course, we start by talking about the Chiefs-Rams on Monday night and lament the fact we didn't have any players in the game. After celebrating the fact the Chiefs and Rams are finally on bye this week, we look back at our mistakes from last week (Carson Wentz and John Brown, looking at you). Then we get "Excited" and search for this week's top-trending players, including Lamar Jackson, Gus Edwards, Kerryon Johnson, Doug Martin, and Rob Gronkowski. We dig deep on the impact these guys have on other players, which carries over to our favorable/unfavorable matchups section. Baker Mayfield, Deshaun Watson, Josh Adams, Aaron Jones, Jordan Howard, LeSean McCoy, Tre'Quan Smith, Keke Coutee, Golden Tate, Corey Davis, Evan Engram, and Kyle Rudolph are just a few of the players who get a shoutout.
Week 12 Rankings:
Quarterback | Running Back | Wide Receiver | Tight End | D/ST | Kicker
Along the way, we rant about fantasy owners who carry two kickers, rank 49ers and Bucs receivers this week (you'll be shocked by where Kendrick Bourne is slotted!), question the decision making of Ben Roethlisberger and Philip Rivers, try to figure out why Antonio Gates has beef with the Broncos, laugh about "football jerseys" in the UK (see picture), praise Andrew Luck and the Colts, beg for an Antonio Callaway touchdown, chastise ESPN for trolling fantasy owners with a positive segment about Derrick Henry, and much more.
Week 12 Fantasy Football Podcast
Timestamps:
WHAT DO YOU HAVE TO SAY FOR YOURSELF? (4:15)
Talking up the Ravens and Eagles (5:01)
 EXCITE 'EM: Most searched players of the week (8:10)
Lamar Jackson (Can you trust any Ravens' WRs and TEs?) and Gus Edwards (Is he the feature back over Alex Collins?) (9:39)
Kerryon Johnson (Are LeGarrette Blount and Theo Riddick worth adding?) (18:53)
Doug Martin (Aare Jalen Richard and DeAndre Washington worth adding?) (23:58)
Rob Gronkowski (Is he still a must-start?) (27:45)
SLEEPERS, RISKY PLAYS, START 'EM/SIT 'EM: Players we're excited/worried about for Week 12 (34:03)
QBs: Baker Mayfield, Lamar Jackson, Jameis Winston, Deshaun Watson, Philip Rivers, Matthew Stafford, Carson Wentz (34:27)
RBs: Gus Edwards/Alex Collins, Jordan Howard/Tarik Cohen, Josh Adams, Frank Gore/Kenyan Drake, Raiders RBs, Lions RBs, Falcons RBs, LeSean McCoy, Aaron Jones (42:25)
WRs: 49ers, Bucs, Browns, Redskins, Jags, Eagles, Tre'Quan Smith, Keke Coutee, Sterling Shepard, Marquez Valdes-Scantling, Corey Davis (50:39)
TEs: Nick Vannett/Ed Dickson, Chris Herndon, Ravens TEs, Vance McDonald, Jeff Heuerman, Kyle Rudolph, Evan Engram, Antonio Gates (59:17)
RANDOM S*@# (1:02:10)
Keeping two kickers and taking a "zero" at TE
ESPN trolling Derrick Henry owners
Off-brand football "jerseys" in the UK
Why are the Dolphins at Colts playing at 4:25 pm ET?