Olympic soccer games today: All the action from men's & women's football tournaments in Japan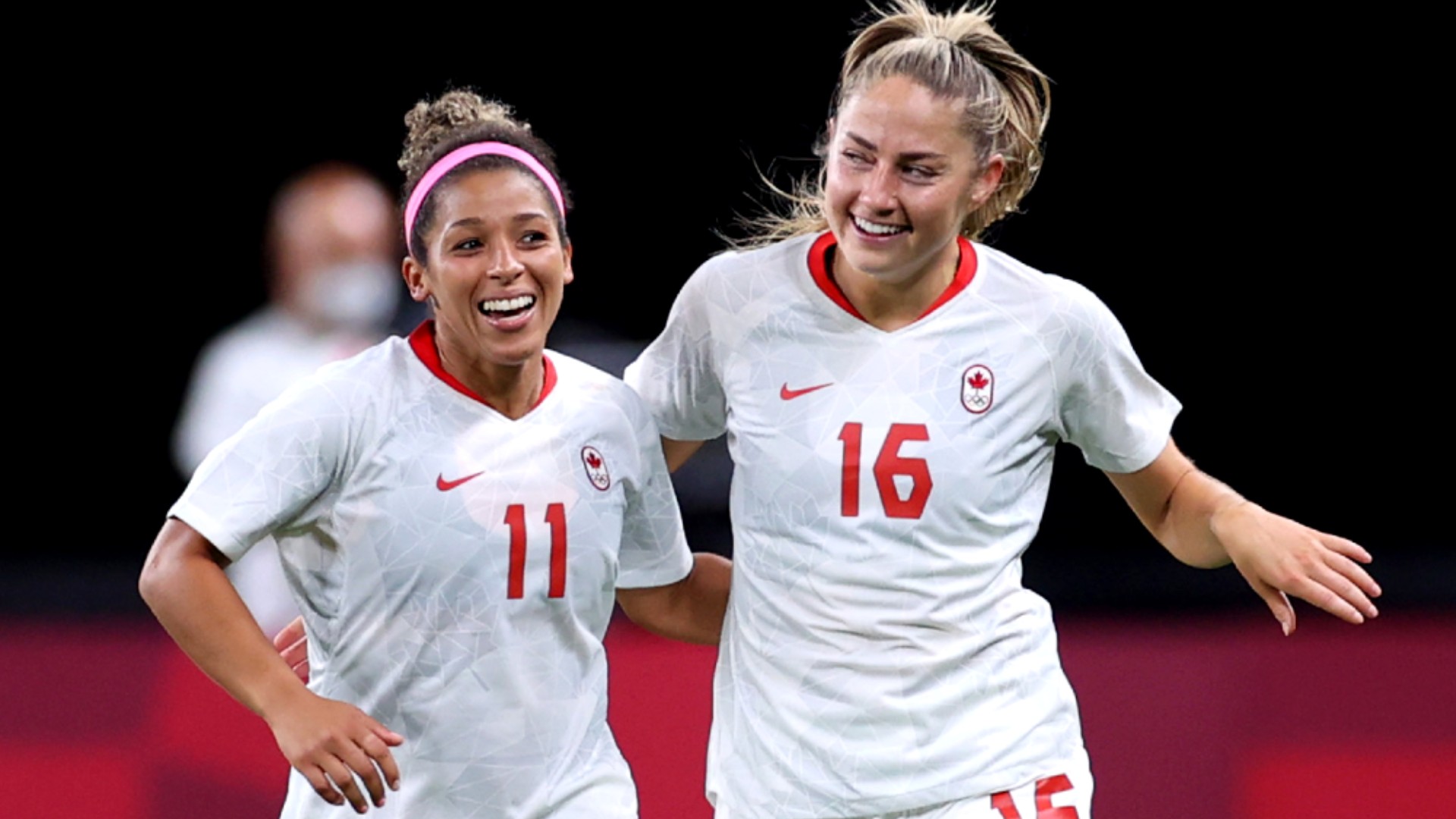 After an off day, the women's and men's soccer tournaments return to action on Saturday and Sunday, respectively, with the second round of group matches.
It's been an eventful set of matches in the women's tournament. The top stories from those matches and Sunday's men's schedule follow below:
USWNT respond: After the 3-0 loss to Sweden, the Americans took it out on New Zealand, winning 6-1 and moving to 2nd place in Group G.
Canada eek out a win: The Canadians held on to beat Chile 2-1 with Janine Beckie getting both goals. Chile hit the crossbar on a potential equalizer.
Heavyweights put on a show: There were some exquisite goals in the 3-3 tie between Brazil and the Netherlands, as the Dutch needed to come from behind to equalize late.
Another shutout victory for Team GB: Ellen White has scored all three of Great Britain's goals and the British are top of the group. The host team, Japan, needs a win against Chile to stay alive in the tournament.
Thriller between Zambia-China: Shuang Wang scored all four goals for China, including an 83rd-minute penalty-kick equalizer in a 4-4 draw that didn't help either team's cause. Babra Banda struck for another hat trick to lead the tournament in goals with six.
Can anyone stop Sweden?: After beating the USWNT 3-0 in convincing fashion, the Swedes knocked off Australia 4-2, although the match was tighter than the final score indicates. The Matildas at one point were up 2-1.
Saturday, July 24 (Women - Group Matchday 2)
MORE: Women's soccer schedule  and updated standings
| | |
| --- | --- |
| Matches |   |
| Group E: Chile 1, Canada 2 | Highilghts |
| Group F: China 4, Zambia 4 | Highlights |
| Group G: Sweden 4, Australia 2 | Highlights |
| Group E: Japan 0, Great Britain 1 | Highlights |
| Group F: Netherlands 3, Brazil 3 | Highlights |
| Group G: New Zealand 1, USA 6 | Highlights |
Sunday, July 25 (Group Stage, Matchday 2)
| | | | |
| --- | --- | --- | --- |
| Match | Time (ET) | TV channels | Stream |
| Group C: Egypt vs. Argentina | 3:30 am | Telemundo | fuboTV |
| Group A: France vs. South Africa | 4 am | N/A |   |
| Group B: New Zealand vs. Honduras | 4 am | Universo | fuboTV |
| Group D: Brazil vs. Ivory Coast | 4:30 am | NBCSN | fuboTV |
| Group C: Australia vs. Spain | 6:30 am | NBCSN, Universo | fuboTV |
| Group B: Romania vs. South Korea | 7 am | N/A |   |
| Group A: Japan vs. Mexico | 7 am | Telemundo, NBCSN (at 8:30 am) | fuboTV |
| Group D: Saudi Arabia vs. Germany | 7:30 am | N/A |   |
How to watch Olympic soccer in USA & Canada
TV channels (USA): NBCSN, USA Network, Olympic Channel
Spanish-language TV (USA): Telemundo, Universo
Streams (USA): fuboTV, NBCOlympics.com, NBC Sports app, Telemundo Deportes app, TelemundoDeportes.com
TV channels (Canada):  CBC, TSN, Sportsnet
Spanish-language TV (Canada):  Telelatino
Streams (Canada):  CBC Gem, CBC.ca, CBC Olympics app
USA: TV coverage of select matches from both the men's and women's soccer tournaments will be carried by five channels from the NBC family of networks, in English and Spanish. Every soccer match from both events will be streamed on NBCOlympics.com (English), TelemundoDeportes.com (Spanish), the NBC Sports app and Telemundo Deportes app with user authentication (verification of cable/satellite subscription).
The NBC and Telemundo families of TV networks are also available on fuboTV (free 7-day trial) : NBC, NBCSN, USA Network, CNBC, Olympic Channel, Golf Channel, Telemundo and Universo.
Canada: Coverage of the Olympics in Canada will be offered by CBC and its partners TSN and Sportsnet via a multitude of platforms. Olympic events will be streamed for free via the CBC Gem streaming service, CBC's dedicated Tokyo 2020 website , and the CBC Olympics app. Specifically for soccer, Telelatino (TLN) will carry men's and women's football coverage and daily recaps.