Rio Olympics 2016: USA stunned by Colombia draw as Hope Solo implodes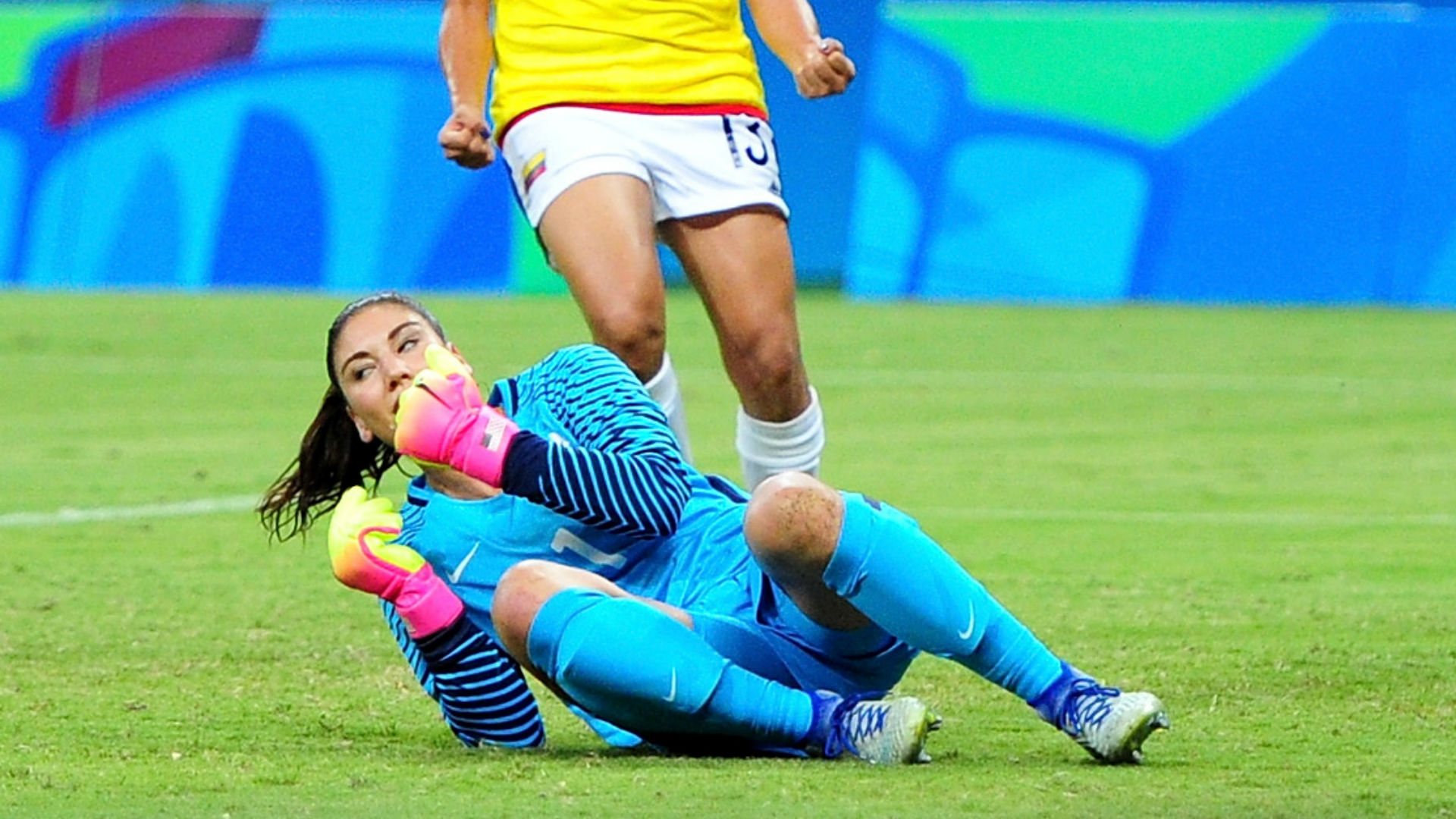 Aside from Russia's swimmers, no athlete has drawn more derision at the Rio Olympics than Hope Solo. The U.S. goalkeeper has put on an unaffected front in the face of mocking "Zika" chants from Brazilian fans, but she finally looked rattled Tuesday night.
An early blunder from Solo put the U.S. behind Colombia in a game for the first time ever, and her inability to defend a late free kick gave the underdogs a shocking 2-2 draw in Manaus.
MORE: Photos of Team USA in action | Peek inside the U.S. Olympic house
Despite the tie, the U.S. will move on to the quarterfinals as the winner of Group G, but it will have plenty of questions to answer before beginning the knockout stages.
The U.S. had outscored Colombia 18-0 in five previous American victories. But Catalina Usme gave her country a shocking 1-0 lead in the 26th minute with a left-footed free kick that skidded between Solo's arms and knees and bounced into the net.
That set off a wild celebration by the Colombians, but the U.S. quickly righted itself and tied the match before halftime. Captain Carli Lloyd rifled a shot from 15 yards that was deflected by goalkeeper Sandra Sepulveda. The ball hit the ground, then glanced off the crossbar before falling to the turf, where Crystal Dunn swooped in to tuck it away for the equalizer.
The Americans finally took the lead in the 59th minute as substitute Mallory Pugh took a cross from Dunn that wasn't cleared by the Colombian defense and moved to her left before hammering home a shot from short range.
It appeared that would be enough to get the U.S. a third win in Brazil, but Usme ended that notion with a gorgeous curling free kick from the right side of the goal that soared past Solo's outstretched fist as the game moved into injury time. The Brazilian crowd roared its approval and continued to fete Colombia after the final whistle blew.
The result ultimately didn't cost the U.S. anything in terms of the tournament as a whole, but the Americans will have to hope what they saw from Solo wasn't a harbinger of things to come as the level of competition rises.