Rio Olympics 2016: Carli Lloyd, Hope Solo come up big to send USA past France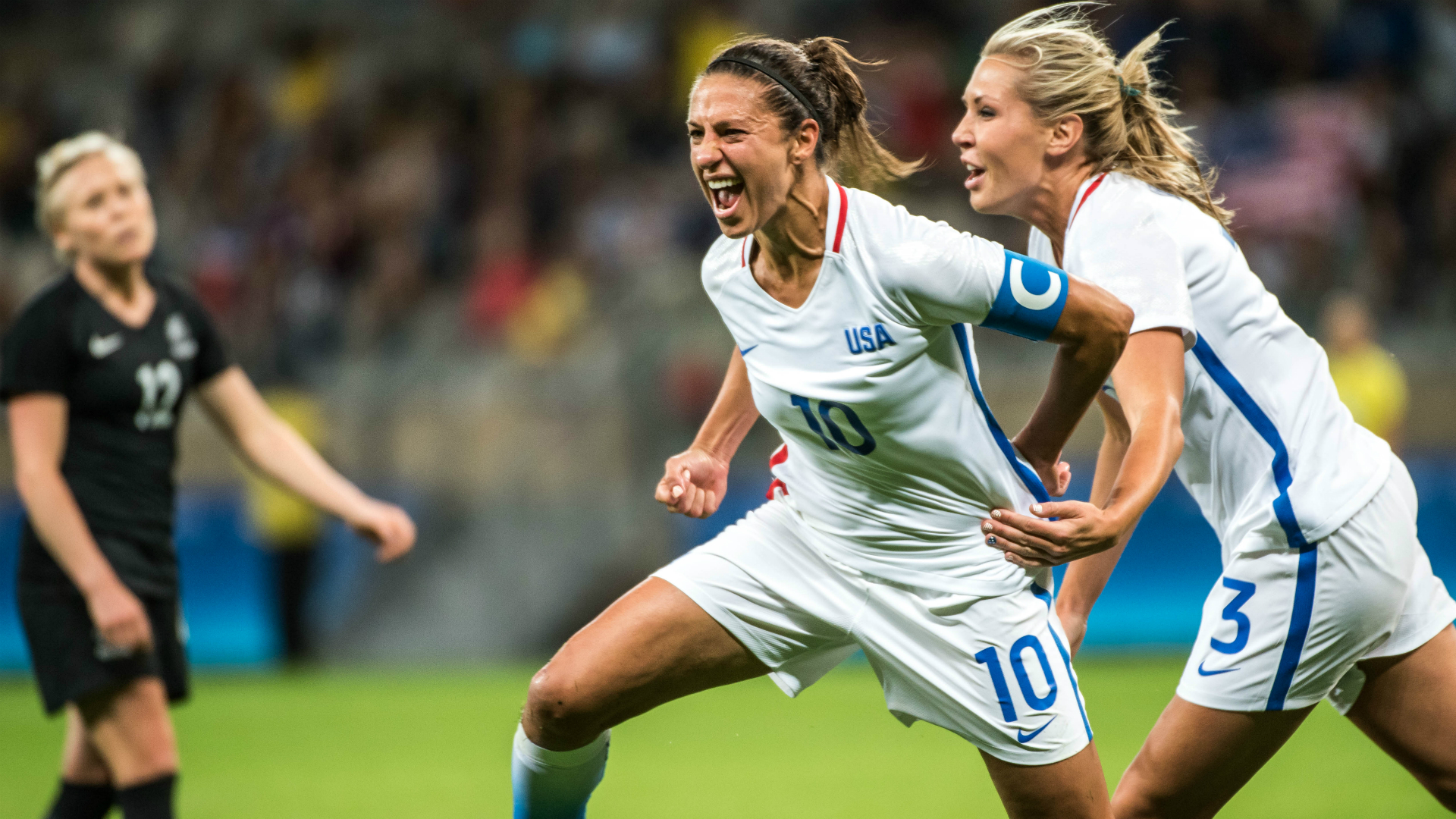 Carli Lloyd rescued the U.S. women's national team in the second half Saturday in a 1-0 win against France.
Lloyd scored her 90th international goal in the 63rd minute when Tobin Heath slipped away from the French defense and worked her way deep into the box. When goalkeeper Sarah Bouhaddi came out to meet her, Heath tried to shoot into the near post. The deflection came out in front of the net, and Lloyd was there to score a true poacher's goal.
MORE: Rio '16 opening ceremony photos
After the goal, the USWNT moved back into a more defensive formation, allowing France opportunities in front of goal. The conservative approach nearly cost them.
France pounced on a chance to score in the 77th minute, but U.S. goalkeeper Hope Solo made a terrific save. Then, defender Ali Krieger almost gave France a gift three minutes later when she nearly scored an own goal, but Solo and the U.S. managed to emerge with another clean sheet.
The U.S. now has six points in Group G through two games after wins against France and New Zealand. If New Zealand beats or draws with Colombia later Saturday, the U.S. will secure advancement to the knockout round with a game to play.
Next up for the Americans is a matchup with Colombia on Tuesday at 6 p.m. ET.