Adam Scott defends Olympics decision: 'I'm far from abandoning my country'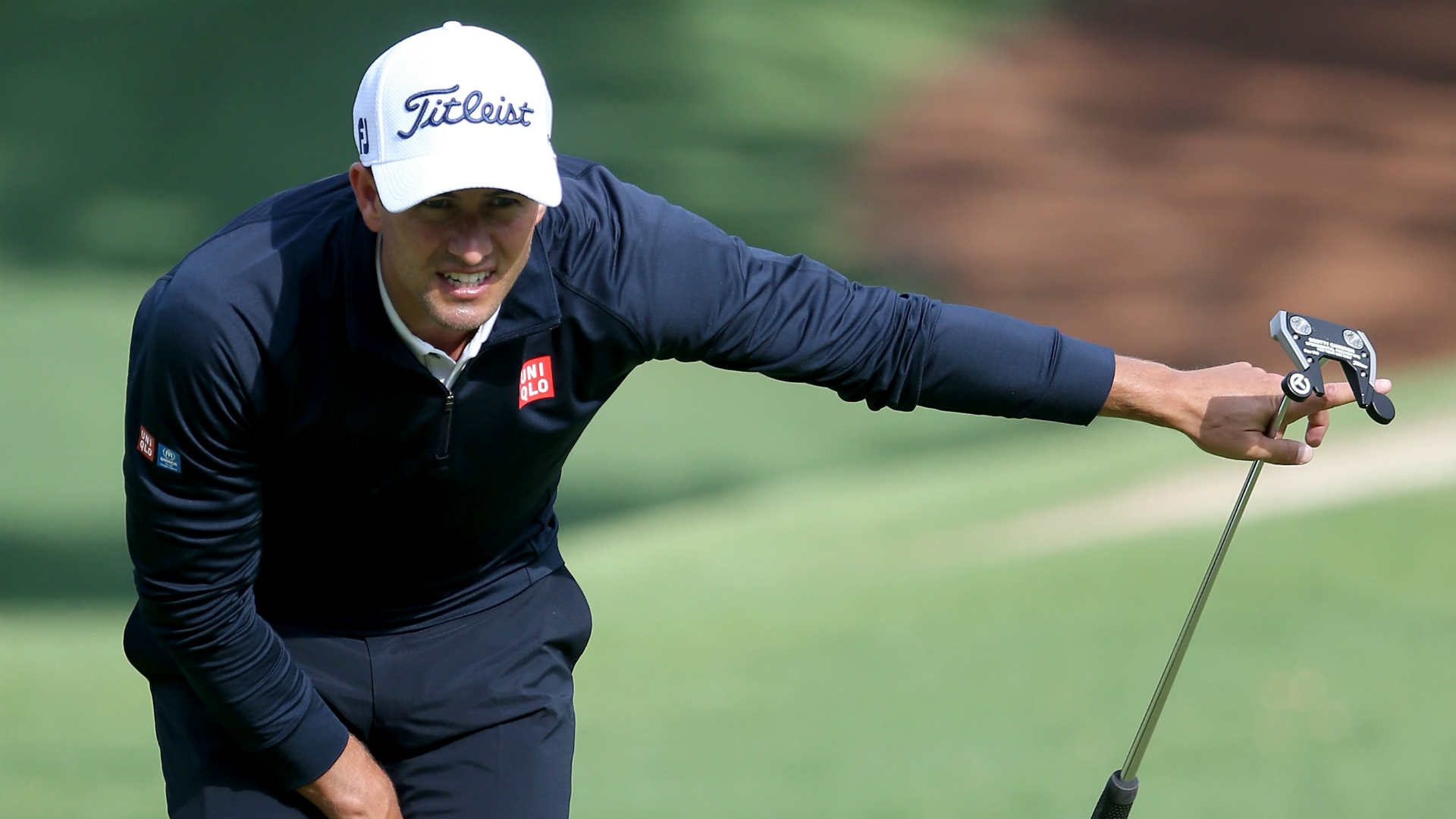 CHARLOTTE, N.C. — It's been 102 years since golf was an Olympic sport. The reintroduction of the event into the 2016 Games in Rio has ignited excitement in many golfers, but several others have shied away from the opportunity.
Adam Scott, arguably the sport's biggest star out of Australia alongside Jason Day, is the biggest name to openly pass on the chance to represent his country in August. The 13-time PGA Tour winner cited a busy schedule and family time as his main reasons for skipping the event, and defended his decision Wednesday.
MORE: Jim Furyk back from wrist surgery | Wells Fargo Championship preview
"You know, I just don't get to see my family enough," he told reporters after playing in the Wells Fargo Championship pro-am. "I think I'm seeing them six days in seven weeks and it would have been six in nine weeks had I gone to the Olympics. Those are just the hard decisions you have to make. That's the way it is, unfortunately, and that's the event I decided to skip."
Though Scott's reasoning is sound, considering the Olympics are squeezed between the PGA Championship in late July and the FedEx Cup playoffs beginning in late August, fellow Australians have publicly ridiculed Scott for not seizing a chance to win a gold medal for his country.
The decision was not easy.
"Well, the tough part was to choose not to represent Australia, I guess. That's the tough part," Scott said. "But I feel like I do that every week. I play over here or anywhere else outside of Australia, I've lived my life representing Australia and I feel I've tried to do the best job I can of that. Of course not everyone will understand my decision or like it, but not everyone's in my position where I feel that's something I'm not will to sacrifice some family time for.
"But I think as well as the criticism, I think there was some very fair constructive comments about the whole thing, and some of my point of view and feelings were explained well, too. I hope it hasn't had too big of a hit because I think that would be a little bit unfair. You know, we'll all just move on. I'll be back in Australia to play at the end of the year. I think I'm far from abandoning my country."
Though Scott, 35, felt announcing his decision to skip the Olympics was the right one, others including Ireland's Rory McIlroy and the United State's Rickie Fowler, who unlike Scott are both unmarried and have no children, are anxiously awaiting the Rio competition.
"I've always watched the Olympics growing up and for golf to be back in after over a hundred years, I've said it before, it's almost like a dream come true, a dream that I couldn't have before," Fowler said Wednesday in Charlotte, N.C. "It wasn't something where I was going to be a distance runner or sprinter or anything like that, those were not any of my major talents, so I'm going to have the opportunity to hit a golf ball around in Rio. I think it will be pretty special to be able to be a part of that."
Golf is only slated as part of the 2016 Games in Rio and the 2020 Games in Tokyo — beyond that the presence of golf is no certainty. Another 100-year absence is a possibility. 
"I'm not sure if we're going to have another opportunity to win a gold medal after that depending on what happens," McIlroy said. "You know, go play four rounds really competitively and try and win a gold medal. And if you do, I don't know how that will stack up against the other things that I've done in my career now, but maybe I might look back in 20 years time and a gold medal might be one of my crowning achievements in the game, you never know. 
"So it's an opportunity to do something that you've never done before."