U.S. Open 2016: Andrew Landry finishes record first round in silence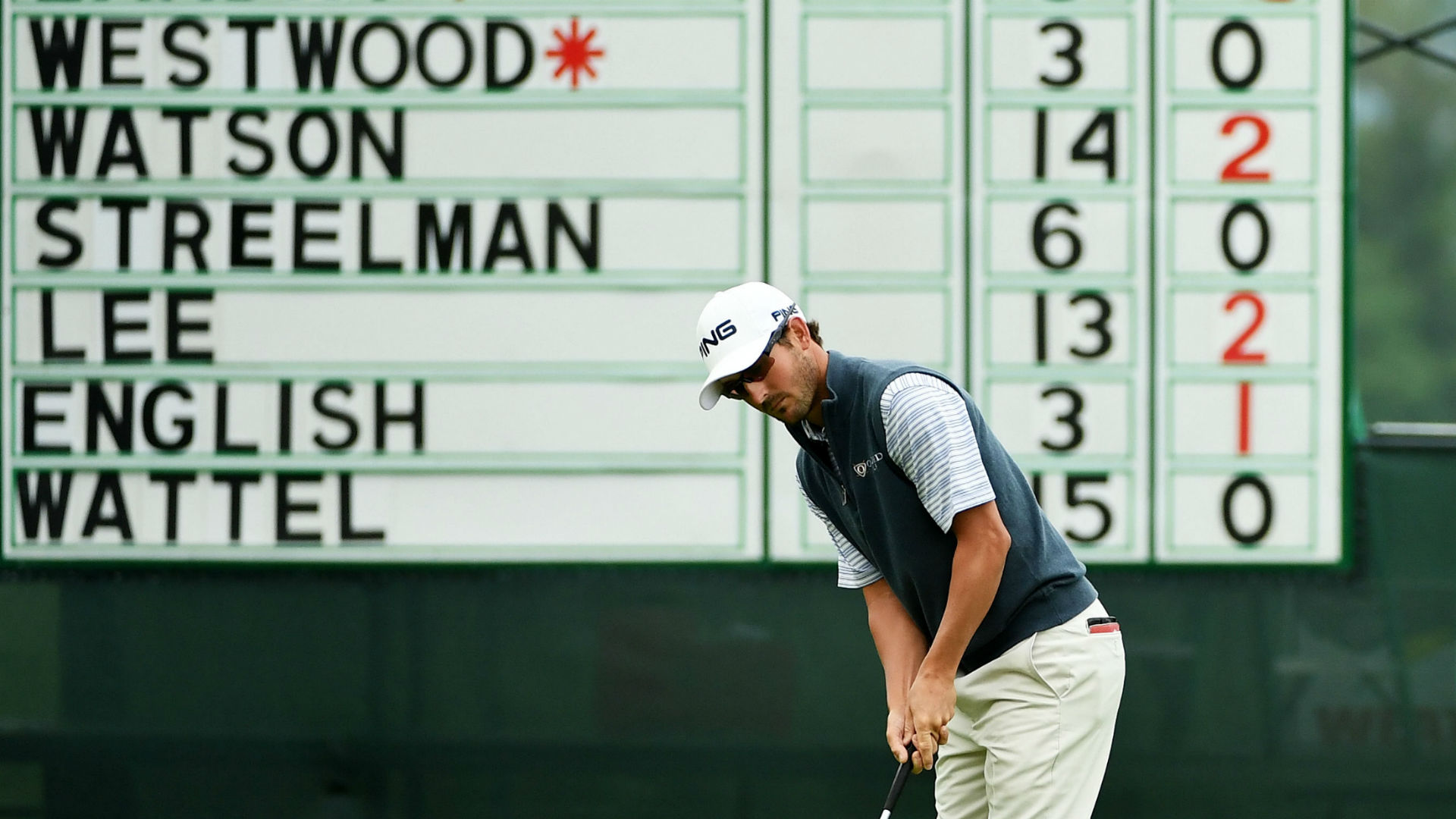 OAKMONT, Pa. — Turns out nobody was better prepared at the U.S. Open than Andrew Landry.
Andrew Landry, the 624th-ranked golfer in the world. Andrew Landry, the guy who's missed six of 11 PGA cuts so far this season. Andrew Landry, the guy who had to qualify for the right to walk through the mud on Thursday.
MORE: Jason Day is looking like Tiger Woods
Landry completed his first round at Oakmont a day later than he should've with, literally, nobody watching. Play was suspended on Thursday for good while he was on the  green at No. 9, 10 feet from the pin. He had to sleep on the birdie putt, which he practiced about 50 times before draining it in silence.
Andrew, have you ever made a shot like that and heard nothing?
"Yes, many times. It's called the mini tours," Landry said.
MORE: Amateur rushes putt to watch Cavs-Warriors
The shot put Landry at a minus-4 for the first round. He'll spend the rest of the day trying to maintain that lead while much of the field is forced to play two full rounds and others start their second an hour before sunset. Round 2, if the weather holds, will be completed on Saturday around 1:10 p.m.
"It's just there's so much golf left, and there's people who can blow it up and say, you're doing great, yes, I am doing great, but there's 54 more holes left. Half the field hasn't even got off yet," Landry said.
Now, Landry, after taking a nap and doing some laundry, will start his second round at 7:26 p.m, around the same time as guys like Phil Mickelson and Dustin Johnson. Friday's birdie aside, he realizes that it could take less to hold his position.
"I think the U.S. Open just suits my game so well that I'm just able to manage these things because I'm not a guy that's going to go out and shoot 60 and 61 and 62," he said. "I'm just a consistent guy that's going to shoot 68 and make a lot of pars."
A minus-4, though, is a first-round record for an Open at Oakmont. Tiger Woods didn't do that. Jack Nicklaus didn't do that.
Not bad for a 5-7, 150-pound 28-year-old from small-town Texas whose only professional win was at the 2015 Cartagena de Indias, on the Web.com Tour. No word on whether he cliinched that one in front of an empty green, too.