Donald Trump denies cheating at golf, calls Oscar De La Hoya a liar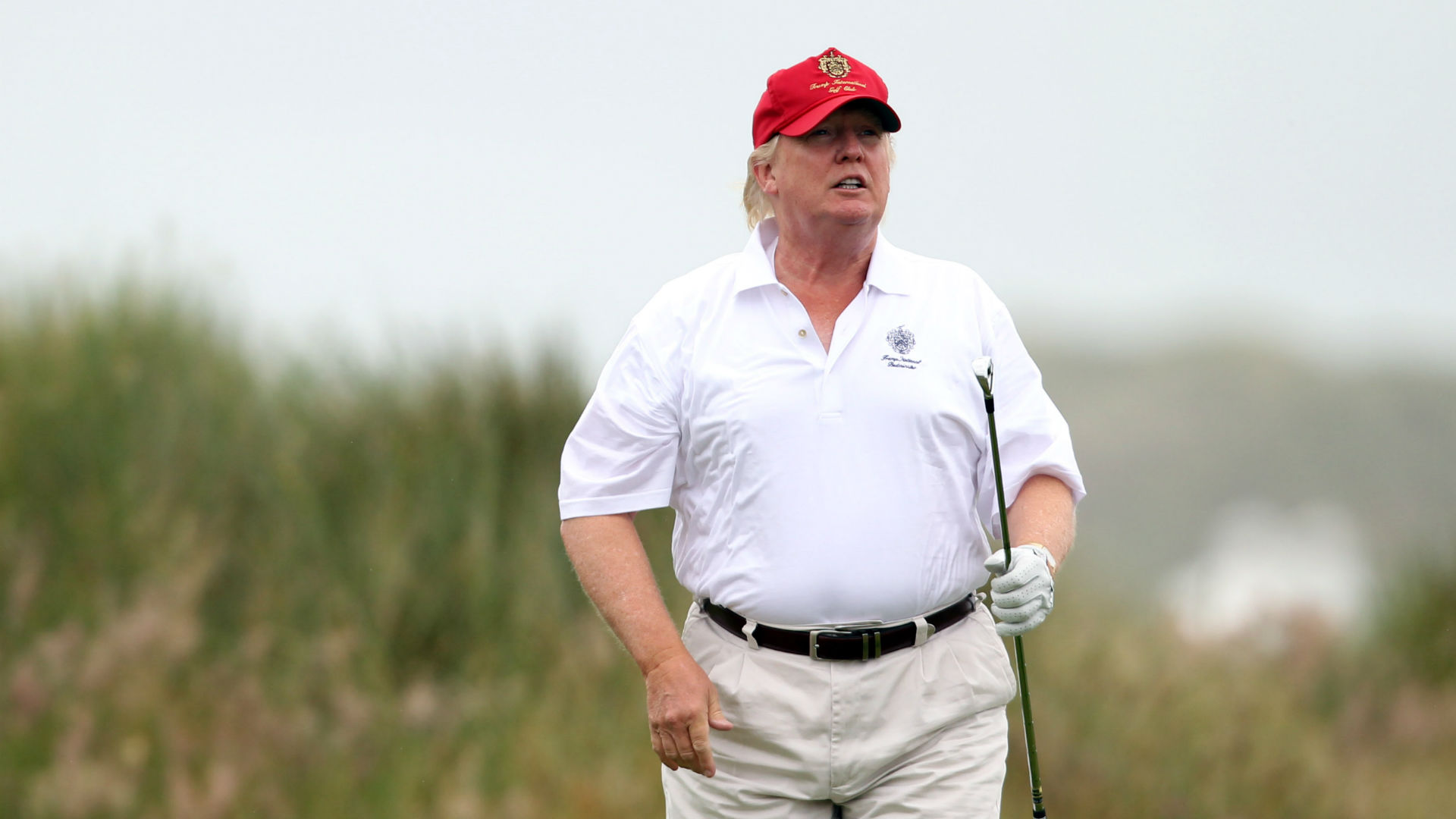 The Donald is punching back at Oscar De La Hoya.
The likely Republican presidential nominee denied De La Hoya's claims that he cheated during a round of golf with the champion boxer. In fact, Trump said he has never even played golf with De La Hoya.
MORE: Sports figures who have backed Trump
"Not only didn't I cheat, I didn't play with him," Trump told The Associated Press. "I have never played a round of golf with this guy."
Earlier this week De La Hoya said Trump joined him and his group at Trump National, Trump's golf course in Los Angeles, where he supposedly moved the ball and altered his score.
Trump said he felt he had to respond to De La Hoya's claims because "golf is a game built on integrity and honor." He felt De La Hoya fabricated the story to sell tickets to the fight he Is promoting between Amir Khan and Canelo Alvarez. That fight is scheduled for Saturday in Las Vegas.
MORE: Trump-Schilling 2016? Oddsmakers give it a chance
"He's absolutely lying," Trump said. "Golf is an important thing and I felt I had to say something."
Trump also put the general manager of Trump National, Lili Amini, on the phone to say she had never seen Trump play with De La Hoya.
MORE: Mike Francesa loves him some Trump
The only time Trump said he met with the former boxer on the golf course was when De La Hoya played with comedian George Lopez for a celebrity golf event in 2010 at Trump National (linked video via TMZ.com).
"He played terribly," Trump said of De La Hoya. "I walked with them but didn't play. I'm a much better golfer than him."
When asked if he would ever play against De La Hoya, Trump quipped, "I don't like to play with men that wear stockings around their face."
The jab referenced photos that emerged a few years ago, when De La Hoya was seen wearing fishnet stockings and heels while out with a model. He later entered a drug and alcohol rehabilitation program on two different occasions.