Donald Trump's latest 'Golden' endorsement: Jack Nicklaus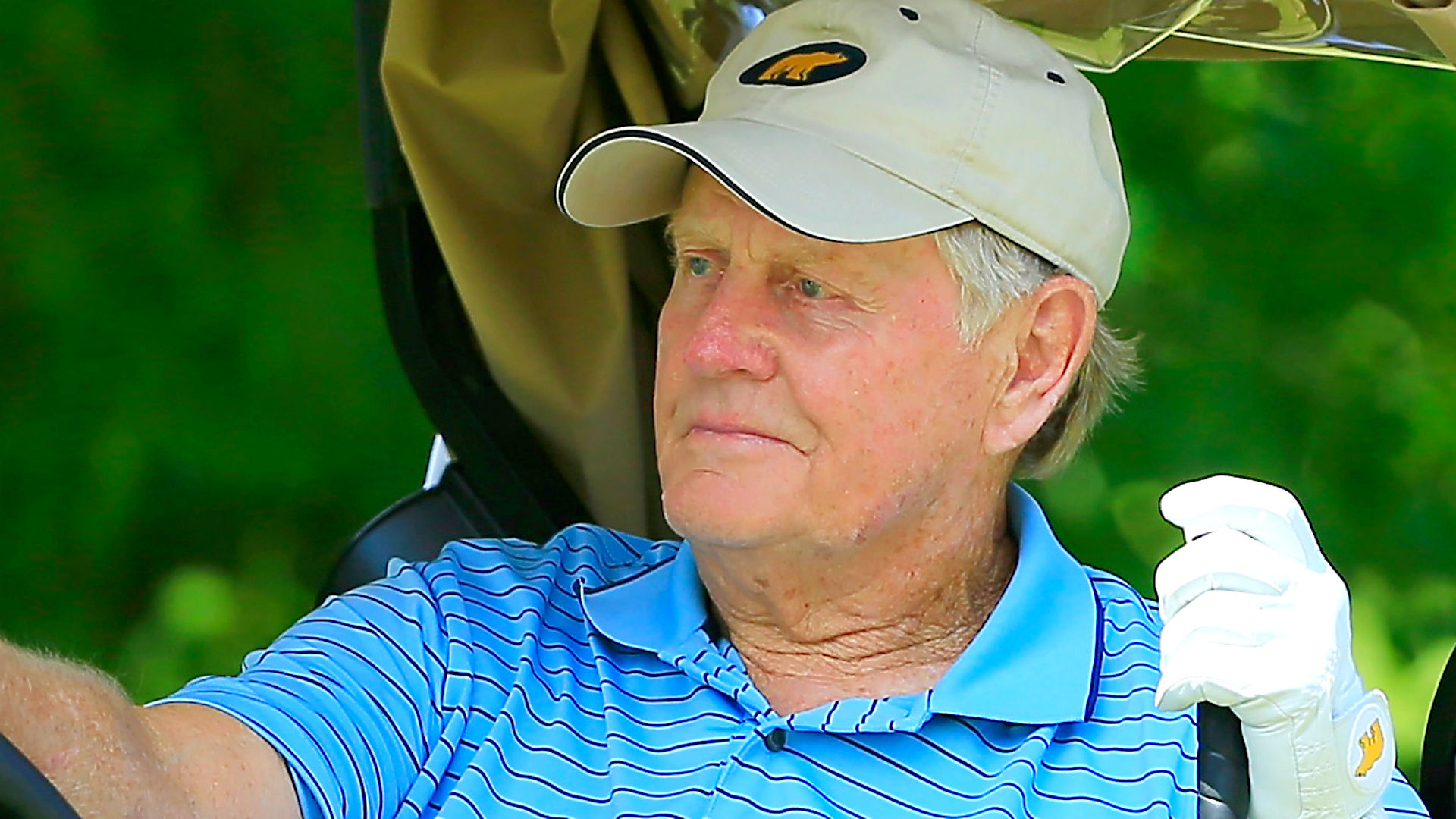 Put golfer Jack Nicklaus among the septuagenarian sports legends supporting Donald Trump.
"The Golden Bear," in an interview that will air on this week's CBS Sunday Morning , thinks the presumptive Republican nominee for president can be a lot more than a "terrific" partner in the golf course business.
Surprise, surprise: They all have stumped for Trump, too
"I don't want to get political in this, but I like what Donald has done," Nicklaus told Jim Axelrod. "I like that he's turning America upside down. He's awakening the country."
It doesn't hurt Trump that Nicklaus, winner of a record 18 major championships, is a hero from Ohio, one of the biggest swing states in the upcoming election. If you're keeping score, this would be the third major 70-something who last won big in the '80s to believe in Trump. The 76-year-old Nicklaus joins 75-year-old Bobby Knight and 79-year-old Lou Holtz.
Nicklaus took home the '86 Masters as his last big win. A year later in '87, Knight led Indiana to his third and final NCAA basketball championship. In '88, Holtz won his only college football national title with Notre Dame.
There's a good bet that if Trump's voters were only comprised of Hall of Famers in different sports born in the '30s and '40s, he would be a lock to be in the White House next January.
Although the always classy Nicklaus doesn't totally get Trump's ways, he already knows which way he's swinging in November.
"Is he as smooth and politically correct as he should be? Probably not. But he'll learn. He's not stupid. He didn't get where he was being dumb," Nicklaus said.
"I like the guy. He's a good man. And certainly if he's the one that's on the ticket, I'll be voting for him."
If as expected Trump is the Republican candidate, he will face either Hillary Clinton or Bernie Sanders, who are vying for the Democratic presidential nomination in November's general election.