St. Jude Classic: Daniel Berger survives shaky start to earn first PGA Tour win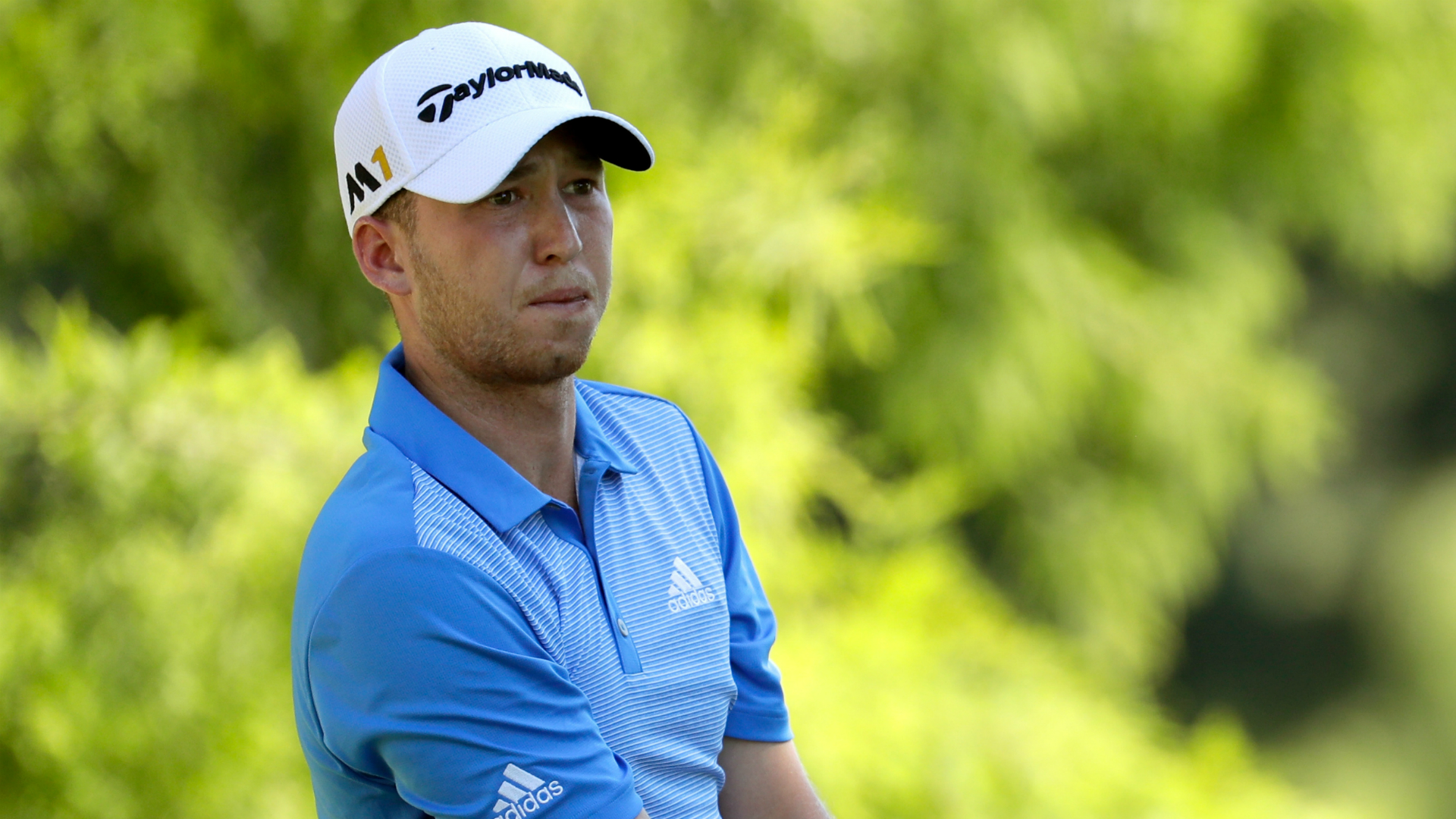 Daniel Berger's chase for his first PGA Tour win started with a lengthy rain delay Sunday in Memphis when the horns blew just as he was starting his final round.
But last year's PGA Tour Rookie of the Year finally got out on the course and rebounded nicely after an opening-hole bogey to shoot a 3-under 67 and win the FedEx St. Jude Classic by three shots at 13 under. 
MORE: PGA Tour winners of the 2015-16 season
After playing his first 11 holes at even-par Sunday, Berger's putter started to heat up on the back nine starting with a birdie on the tough par-4 12th hole. Berger then responded with two more birdies, from distance, on 14 and 15.
The win puts Berger firmly on the Ryder Cup radar and sets him up nicely for the massive slate of events coming up in the next few weeks.
Though the field didn't look very intimidating to start the week, a casual observer would not be able to tell by looking at the final leaderboard. Tied for second behind Berger, at 10 under, were Phil Mickelson, Brooks Koepka and Steve Stricker.
Mickelson and Koepka are both ranked inside the top 20 in the world rankings, and Stricker, 49, is a 12-time PGA Tour winner.
Koepka, who played alongside Berger at Florida State, has now finished runner-up in his past two starts after losing in a playoff against Sergio Garcia last month.
Mickelson had his chances but just didn't have enough in the tank to catch Berger. However, he did dazzle fans on 17 when he hit a "classic Phil" shot between two trees.
Finishing in fifth, at 9-under par, was Dustin Johnson. The enigmatic bomber fell all the way back to even par for the tournament after his bogey on the par-5 third. But he rallied with seven birdies and an eagle on his last 12 holes to shoot a 7-under 63 in Round 4.
His 6-under 29 on the back nine was capped by two chip-ins on two of the last three holes.
Berger, Koepka, Mickelson and Johnson will all enter next week's U.S. Open in good form, ready to add to their success.