Jordan Spieth really wants to stop talking about the Masters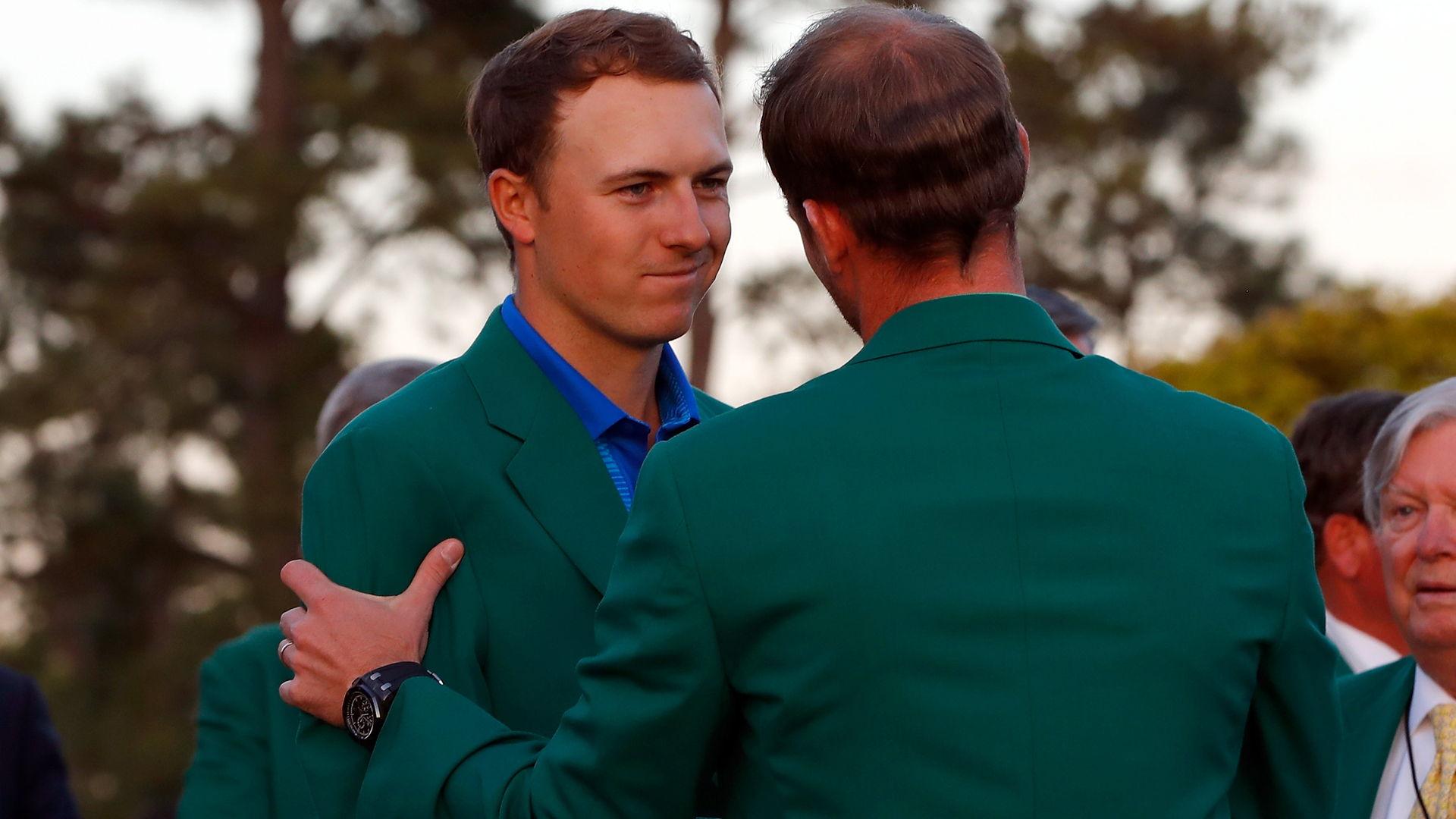 Jordan Spieth hasn't played a golf tournament since his back-nine meltdown at April's Masters. The four weeks off have helped him forget about missing out on a second green jacket, but he couldn't escape more questions about it Wednesday before The Players Championship.
"I think people have moved on already. At least I thought so until I came in here today," Spieth told reporters after fielding several questions about the Masters.
MORE: Players Championship tee times | Tournament groupings | Spieth laughs it off
One reporter asked Spieth if Danny Willett truly won the Masters, or if Spieth lost it. Spieth responded: "That's bull. He won. He earned it."
However, the memories still seem to sting. When pressed, Spieth said he wouldn't wish it upon anyone to have to put the green jacket on someone else after losing the way he did.
"At this point I don't think people feel sorry for me. It's the nature of the game," Spieth said. "I think in the first couple weeks after, but now that golf has been going on for a while and we have big events coming up and they're very difficult to win. It's not like winning is easy. I don't have another win coming my way in my career necessarily. You have to earn it."
Rory McIlroy talked to the media immediately after Spieth and said he isn't concerned about the 22-year-old's psyche. McIlroy said he hasn't talked to Spieth, but said his rival will be "just fine."
"He's very resilient and I think we've all seen that over the last few years," McIlroy said. "These thing happen, it's golf. The back nine at Augusta can make you do strange things at times.
"I think it was smart of him to take those four weeks off and decompress and get a few things out of his system."
Spieth, still the world's No. 2 golfer, will tee off in the first round at 8:43 a.m. ET on Thursday at TPC Sawgrass in Jacksonville, Fla., with world No. 1 Jason Day and No. 11 Branden Grace. And if he hits a rough patch at some point over the week, he doesn't want anyone to assume his head still isn't in the right place.
"I'll just tell you I'm not affected by it," he said. "It was the wrong miss at the wrong time. If I hit a good shot but it goes in the water it's not because of the Masters. It's not something that was in my head if I put a bad swing on it.
"It's behind me. What comes on now I'm doing for myself."
Tee times for The Players Championship