Phil Mickelson breaks silence in wake of insider trading controversy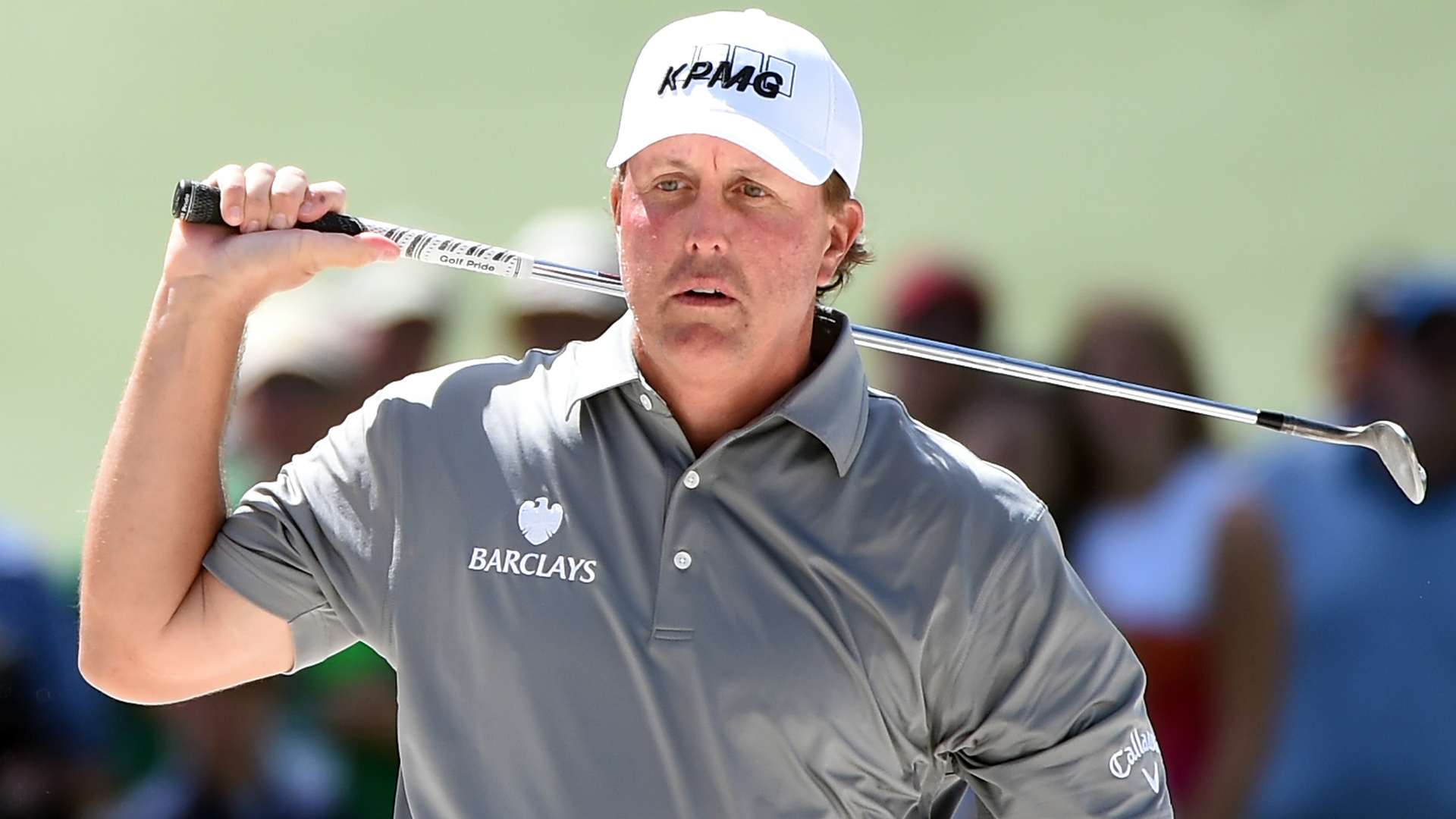 Two weeks after being named in a federal insider trading lawsuit by the Securities and Exchange Commission, Phil Mickelson is breaking his silence.
The PGA Tour star on Wednesday spoke publicly for the first time since the May 19 announcement that the investigation had concluded, voicing his regret and saying he's glad it's in the past.
MORE: Tour winners of 2015-16 season | Trump-owned Doral losing Tour stop
"I'd like to say that I'm disappointed to have been a part of that whole thing, but after a thorough investigation, I'm pleased that it's behind me, that it's over,'' Mickelson told reporters at The Memorial. "I have to be responsible for the people I associate with. Going forward, I'll make the best effort I can to make sure I represent myself, as well as my family, as well as my companies, in that way that I want to and they deserve. …
"I just think that I need to be more careful because as a representative of companies, which I take a lot of pride in, those relationships mean a lot to me, and I need to make sure that I represent them as well as myself in the best way possible."
Mickelson allegedly made nearly $1 million via information not publicly available. The five-time major champion has been named as a "relief defendant" by the SEC in U.S. District Court for the Southern District of New York, which means he has not been accused of any criminal actions.
Mickelson bought, partially on margin, 200,240 Dean Foods shares valued at $2.4 million, the suit claims. Not only was this Mickelson's first purchase of Dean Foods stock, but it also was far more valuable than the rest of his brokerage account holdings, which were valued at less than $250,000, according to the suit.
According to the SEC, Mickelson is repaying $931,738.12 in trading profits and $105,291.69 in interest to make amends.
It remains unclear if Mickelson will be subject to any penalties by the PGA Tour.