Phil Mickelson is gambling with his PGA Tour standing, public image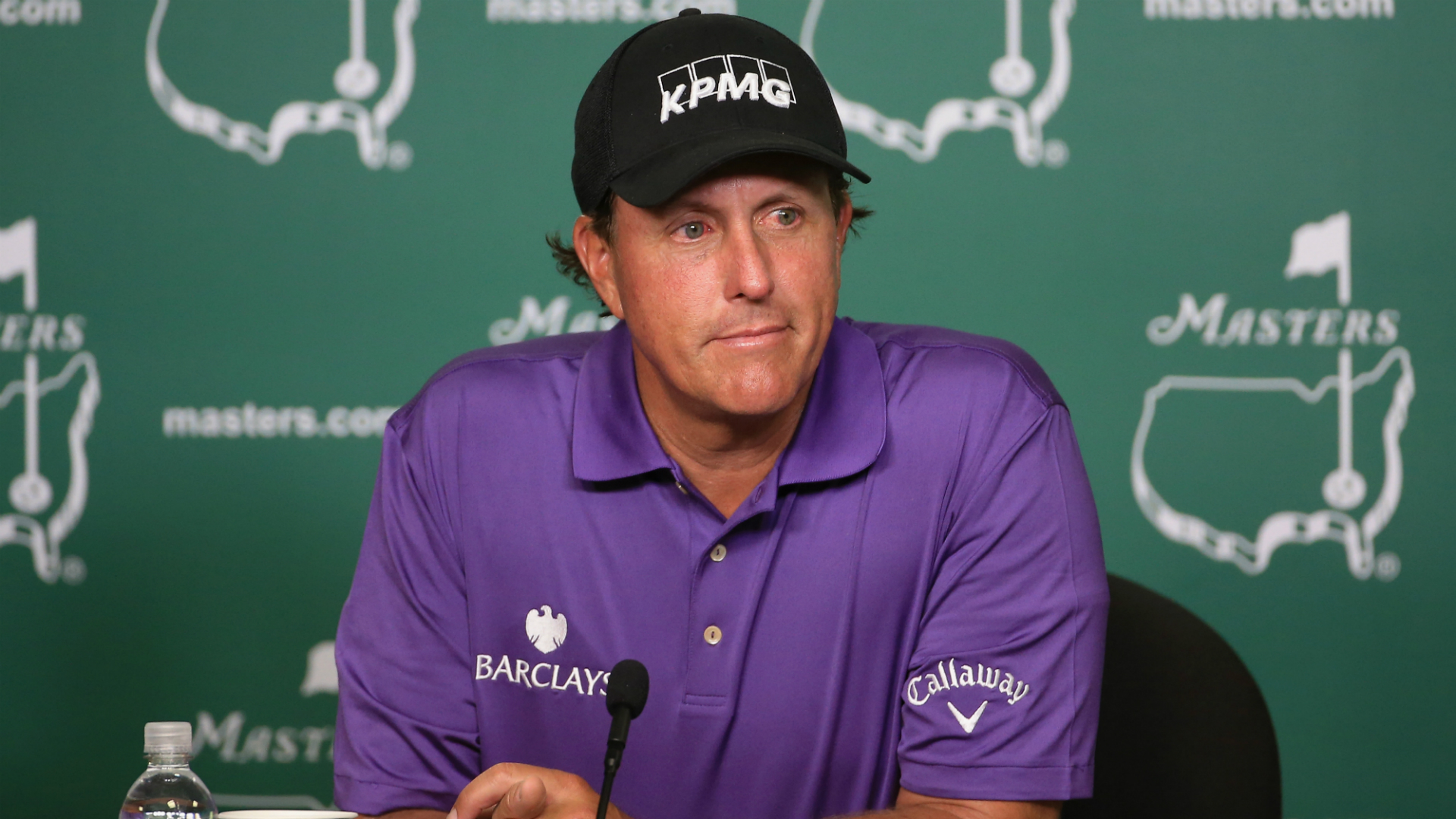 Phil Mickelson's attorneys improved their lie Thursday, saying the PGA Tour pro "was an innocent bystander" in the SEC's insider trading case focusing on, among others, noted Las Vegas gambler Billy Walters.
Yet, as Yahoo Finance noted, Mickelson, 45, may not be out of the woods in his sport — and certainly not in the court of public opinion.
MORE: Phil Mickelson in the U.S. Open: A history of second place
And here's why: As part of the SEC's report, it was alleged that Mickelson owed Walters gambling money.
The PGA Tour's Player Handbook has special language related to gambling, mostly about betting on golf, though one part of the section says that a player shall not ''associate with or have dealings with persons whose activities, including gambling, might reflect adversely upon the integrity of the game of golf.''
And while side games in practice rounds are as much a part of the Tour as wedges and putters, the word "gambling" raises alarm bells at sports' governing bodies.
''That's something we're in the process of looking at and determining,'' tour spokesman Ty Votaw told The Associated Press.
Separately, under the heading "Conduct unbecoming a professional," the handbook states that a PGA Tour member deemed guilty of such conduct can be fined or suspended from competition.
MORE: Phil says no one now is like Tiger in prime
There is no specific language relating to a federal investigation or indictment, but it is up to the discretion of the PGA Tour what constitutes such conduct.
With 42 wins including five Majors, Mickelson makes an estimated $33 million a year in endorsement money off the course, from sponsors like Callaway, Barclays, KPMG, Rolex, ExxonMobil and Enbrel. The slightly less than $1 million he'll repay for his "ill-gotten gains" in the Dean Foods case is relatively small.
The cost to his image — among fans and endorsers — would be a whole different price if the PGA Tour plays hardball.