Phil Mickelson named in insider trading suit; gambler associate arrested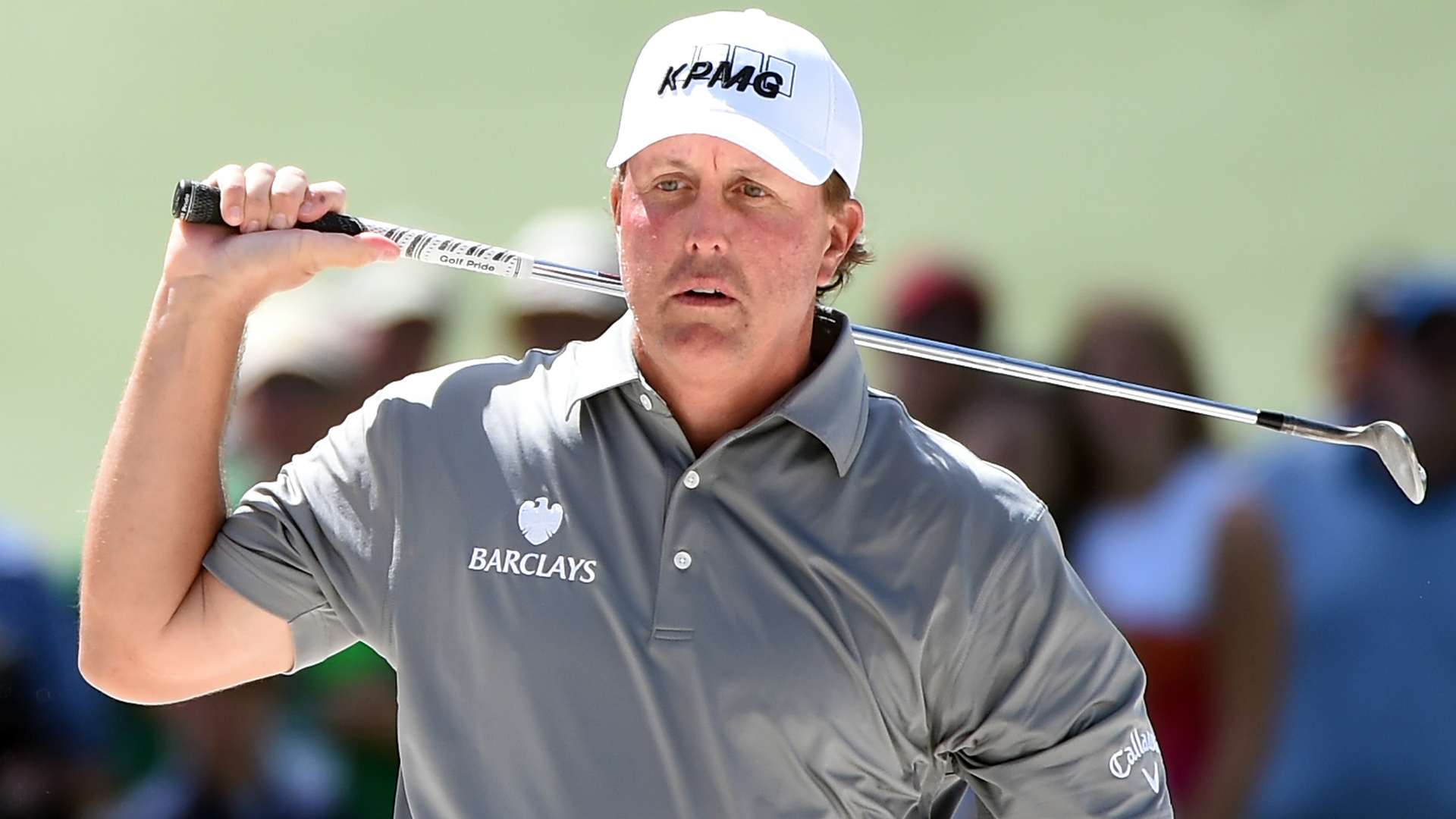 Phil Mickelson could be in some serious trouble. 
The Securities and Exchange Commission filed an insider trading suit on Thursday, naming the golfer as a relief defendant in the case. 
According to the suit, Mickelson received tips from sports gambler William "Billy" Walters, who is close friends with Dean Foods chairman Thomas Davis. The suit claims "Mickelson had placed bets with Walters both before and after July 2012 and owed Walters money" when Walters called Mickelson to discuss Dean Foods.
The suit claims:
At a time when Walters was in possession of material nonpublic information regarding Dean Foods, Walters communicated with Mickelson and urged Mickelson to trade in Dean Foods stock, which Mickelson did the next trading day in three brokerage accounts he controlled. About one week later, Dean Foods's stock price jumped 40% on the announcements of the WhiteWave spin-off and strong second quarter ("Q2") 2012 earnings, allowing Mickelson to profit by approximately $931,000. 
Mickelson bought, partially on margin, 200,240 Dean Foods shares valued at $2.4 million, the suit claims. Not only was this Mickelson's first purchase of Dean Foods stock, but it also was far more valuable than the rest of his brokerage account holdings, which were valued at less than $250,000, according to the suit.
The suit, which also includes Davis and Walters, says all involved "received gains from trades based on material nonpublic information, over which they each have no legitimate claim" and "have been unjustly enriched and must disgorge the amount of their ill-gotten gains."
Walters was charged with insider trading and was arrested Tuesday in Las Vegas. He will appear in court Thusday, according to ESPN.com.
Mickelson was named a relief defendant in the case. A relief defendant, according to the Reuters, is not accused of wrongdoing but has received ill-gotten gains as a result of others' illegal acts. Davis pleaded guilty on Monday, having resigned from the Dean Foods board last August. According to Reuters, Walters and Davis were charged with securities fraud, wire fraud and conspiracy. Davis was also charged with perjury and obstruction of justice.
Mickelson has struggled on the PGA Tour recently, missing three cuts in his last four events. He is not playing in this weekend's tournament, the AT&T Byron Nelson.
In 2014, The New York Times reported Mickelson, Walters and investor Carl Icahn were under investigation.
"I have done absolutely nothing wrong," Mickelson said at the time. I have cooperated with the government in this investigation and will continue to do so. I wish I could fully discuss this matter, but under the current circumstances, it's just not possible."
A year later, ESPN reported that Mickelson transferred nearly $3 million to an intermediary in what it said court documents and sources said was part of "an illegal gambling operation which accepted and placed bets on sporting events." Mickelson neither faced charges not was under federal investigation. Walters again was a connection.