Phil Mickelson to repay trading profits after being named in lawsuit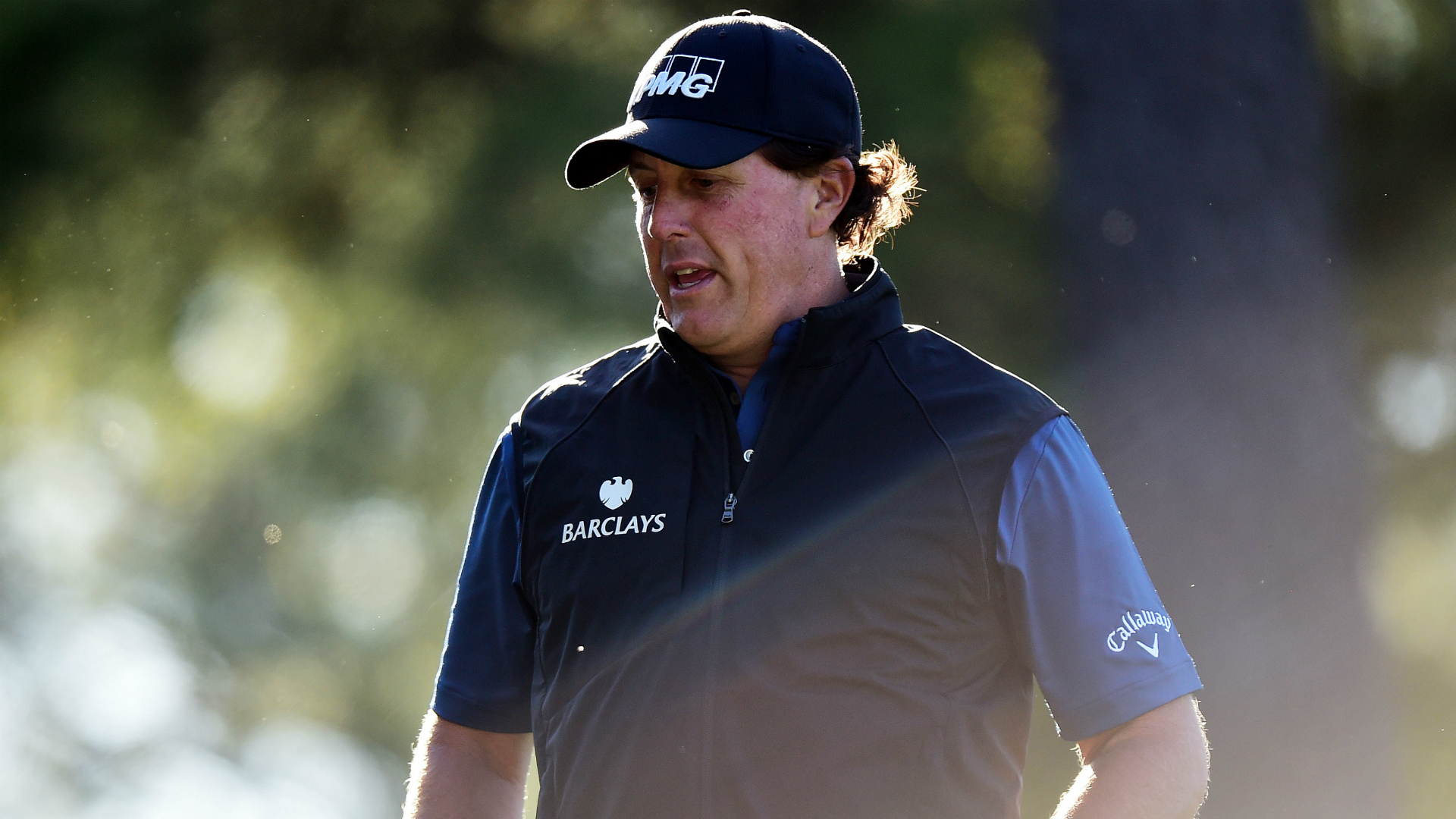 Phil Mickelson will pay back nearly $1 million he made off an insider trading incident currently involved in a federal lawsuit.
"Simply put, Mickelson made money that wasn't his to make," Andrew Ceresney, head of the SEC Enforcement Division, told media members Thursday.
MORE: Mickelson gambler associate arrested
Mickelson was named in a federal insider trading lawsuit Thursday, alleging he made monry via information not publicly available.
Mickelson is repaying $931,738.12 in trading profits and $105,291.69 in interest to make amends, according to the Securities and Exchange Commission.
A five-time champion in major golf tournaments, Mickelson was named a "relief defendant" by the SEC in U.S. District Court for the Southern District of New York, which means he has not been accused of criminal action.
Mickelson bought, partially on margin, 200,240 Dean Foods shares valued at $2.4 million, the suit claims. Not only was this Mickelson's first purchase of Dean Foods stock, but it also was far more valuable than the rest of his brokerage account holdings, which were valued at less than $250,000, according to the suit.
The case is in civil court, and the SEC wants is "all ill-gotten gains in the form of illicit trading profits."
According to Gregory B. Craig, Mickelson's lawyer, his client is more than open to paying everything back.
"Phil has no desire to benefit from any transactions that the SEC sees as questionable," Craig said.
Mickelson is not playing in this weekend's PGA Tour event, the AT&T Byron Nelson in Irving, Texas.