Phil Mickelson's out-of-bounds stock play should lead to a PGA Tour suspension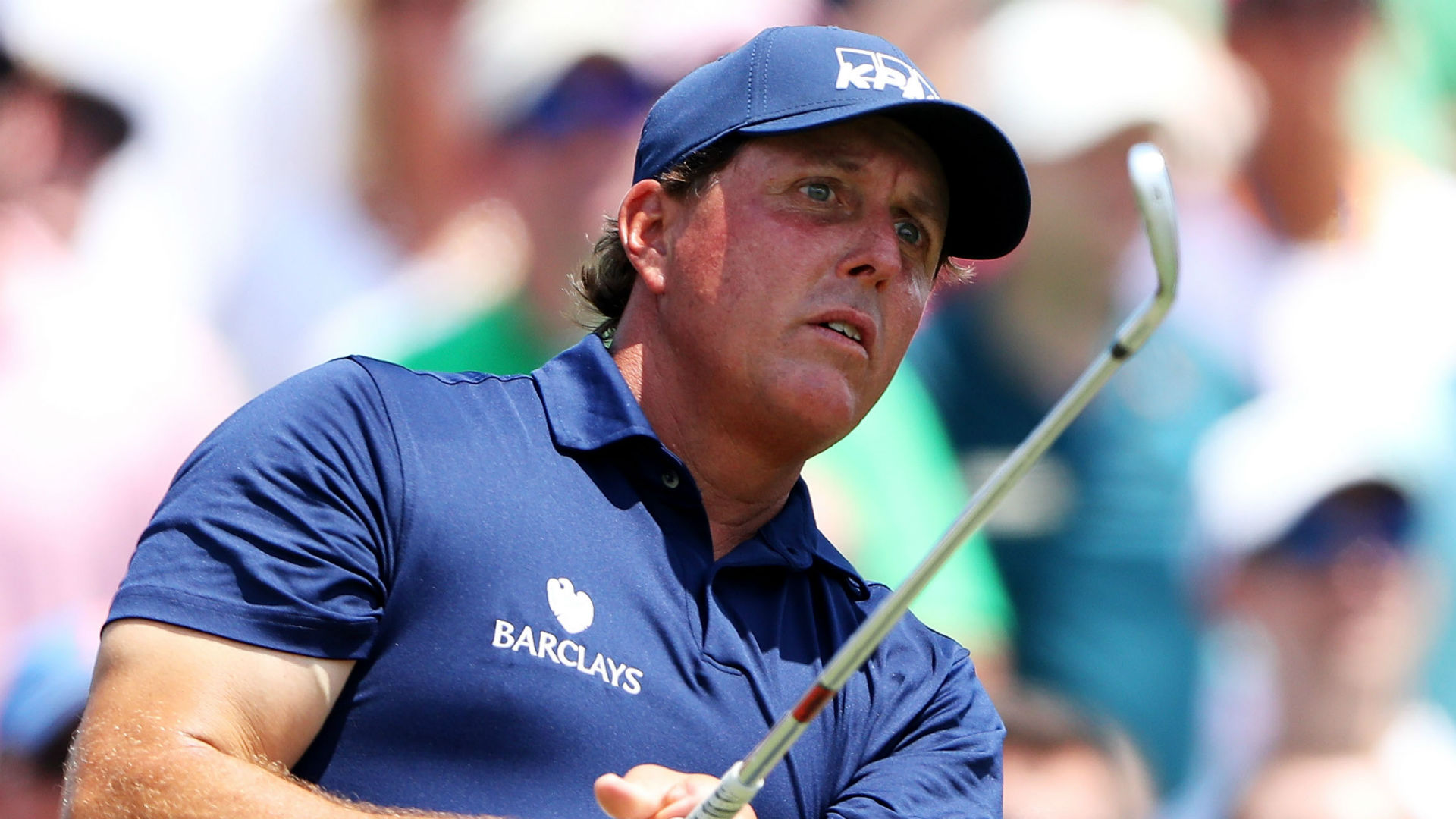 Phil Mickelson shot a 70 and then a 73 last week at The Players Championship in Florida, which adds up to 143, and that was a shot off the cut line. So he earned not a nickel for the tournament.
Then, only six days later, it was revealed Mickelson had agreed with the Securities and Exchange Commission to pay back $931,738.12 he had earned in a stock deal and another $105,291.69 in interest gained since 2012. That adds up to $1,037,029.81, which is a heck of a lot of money even for someone with $79,530,749 in career PGA Tour earnings.
MORE: PGA Tour winners of this season 
So this has been kind of a tough week for Lefty, but if the PGA Tour does not have its head in a sand trap that should not be the end of it. His presence in this circumstance, and the reported reason for his involvement, should lead the Tour to suspend him for a considerable period.
Although his attorneys want us all to be aware Mickelson was not charged with a crime in connection with his trades on Dean Foods stock in 2012 —that he was considered a "relief defendant" in the lawsuit filed by the SEC against Thomas C. Davis, the former Dean Foods chairman, and prominent professional gambler Billy Walters — this hardly makes him innocent.
The SEC's announcement of the lawsuit explained not only the fact of Mickelson's repayment, but also the method and motivation by which he came to make trades his own attorney referred to as "questionable."

Phil Mickelson (Getty Images)
According to the SEC, Mickelson, 45, owed a gambling debt to Walters, and Walters encouraged him to make the Dean Foods trades. In part using margin loans, Mickleson bought more than 200,000 shares of the company — valued at the time at $2.4 million — though the rest of the account was valued at about $250,000. He held the stock a little more than a week, selling the shares after a spin-off deal sent the stock soaring by 40 percent. The SEC claims Mickelson then settled his debt with Walters.
SEC head of enforcement Andrew Ceresney explained it this way: "Simply put, Mickelson made money that wasn't his to make."
There is nothing about this circumstance that does not scream for a Tour suspension.
The only real question is how long it ought to last.
Scott Stallings called a penalty on himself last summer when he realized he had unwittingly taken a banned substance. He didn't wait for a failed PED test. He turned himself in and served three months.
Dustin Johnson served a six-month suspension in 2014, according to Golf.com. It was announced as a leave of absence, but writers Michael Bamberger and Mike Walker cited a source that indicated he'd drawn the punishment from the Tour over a failed drug test that turned up evidence of cocaine use.
Two-time major champion John Day revealed in 2008 he'd been suspended six months by the Tour for a series of misbehaviors.
There would seem to be a precedent in there somewhere.
We likely wouldn't hear about a suspension if Mickelson were punished. The PGA Tour policy is not to comment on player discipline, something that seems rather out of step with a game that so prides itself on the integrity inherent in players calling violations against themselves during competition. If he were to disappear from tournament play for a while without a word, though, that would be sufficient.
Perhaps because it's a lot easier to understand infidelity than securities regulations, perhaps because sex is even more compelling than money, perhaps because Tiger Woods has been a bigger star than Mickelson for as long as they've both been pro golfers, Woods became the target of far more virulent criticism over his actions in 2009.
Mickelson has been, to this point, treated rather amicably by the media. But his indiscretions here demonstrate perhaps even a greater disregard for propriety and could have had a far more deleterious impact on professional golf.
MORE: It's the Hall of Fame, not the Hall of Saints, so let Pete Rose in
It may seem almost quaint now, but there was sound reasoning behind the 1963 suspensions of Paul Hornung and Alex Karras by the National Football League for associating with gamblers and betting on league games.
A professional athlete's accumulation of gambling debt has the potential to lead to something nefarious, something injurious to the integrity of the competition in which he or she makes a living. This is why leagues have had policies in place regarding gambling activity, particularly on their own sports.
No such allegation has been presented against Mickelson, and the investigation that led to Thursday's action was exhaustive enough that if such activity were an issue it would have been uncovered.
That isn't really the issue, though. If it were, a suspension would be the least of Mickelson's worries. As it stands, a serious suspension is the least the PGA Tour can do to address the worries he has.