Rory McIlroy eagles 18 to secure first Irish Open victory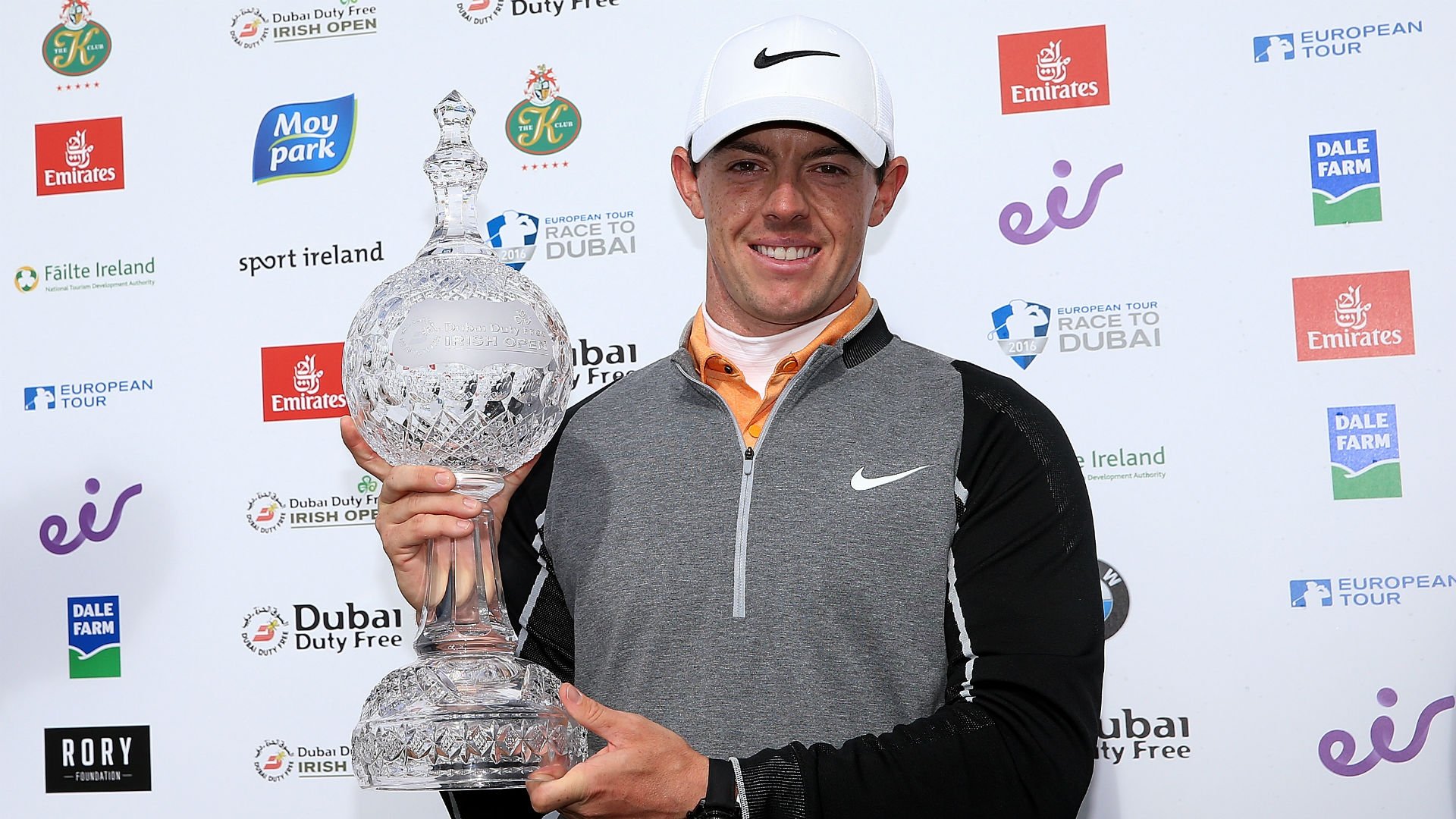 Rory McIlroy eagled the par-5 18th hole at the historic K Club on Sunday to win his first Irish Open and to earn his first victory of the year.
MORE: PGA Top winners of 2015-16 season
Russell Knox gave McIlroy something to think about late in the final round when he birdied 14 and 15 to take a one-shot lead. But McIlroy turned on the jets and charged to a three-shot win at 12 under.
"I was trying to stay as relaxed as possible," McIlroy said, via europeantour.com. "Even when Russell birdied 14 and 15, which are two of the toughest holes on the course, I knew that my length would be an advantage over the last three holes.
"I told myself, 'I'm still in this, I still have chances'. I didn't quite think I'd end up with my three (on the 18th) but I thought I still had a chance so I stayed as patient as I possibly could. But when there's 30,000 people roaring you on, that's quite hard. It was absolutely incredible."
The first big moment came on the par-5 16th when McIlroy hit the green in two from 270 yards out. He two-putted for birdie while Knox made bogey. The two-shot swing was all McIlroy needed to win his first tournament anywhere in the world since November.
"Just looking up there and seeing all my friends and family and the support that I've had this week," he said. "To win in front of them, I don't get a chance to play in front my home fans very often so to play like that and to finish like that today, I'll never forget it."
MORE: Masters 2016: Spring splendor in golf's first major
McIlroy also showed his charitable side by donating his €666,660 winner's check to the Rory Foundation, which hosted the event.
With Jason Day and Jordan Spieth winning and challenging in big events, this win was big for McIlroy as the "major season" kicks off in June.