Rory McIlroy struggles again on PGA Tour; bogeys are burden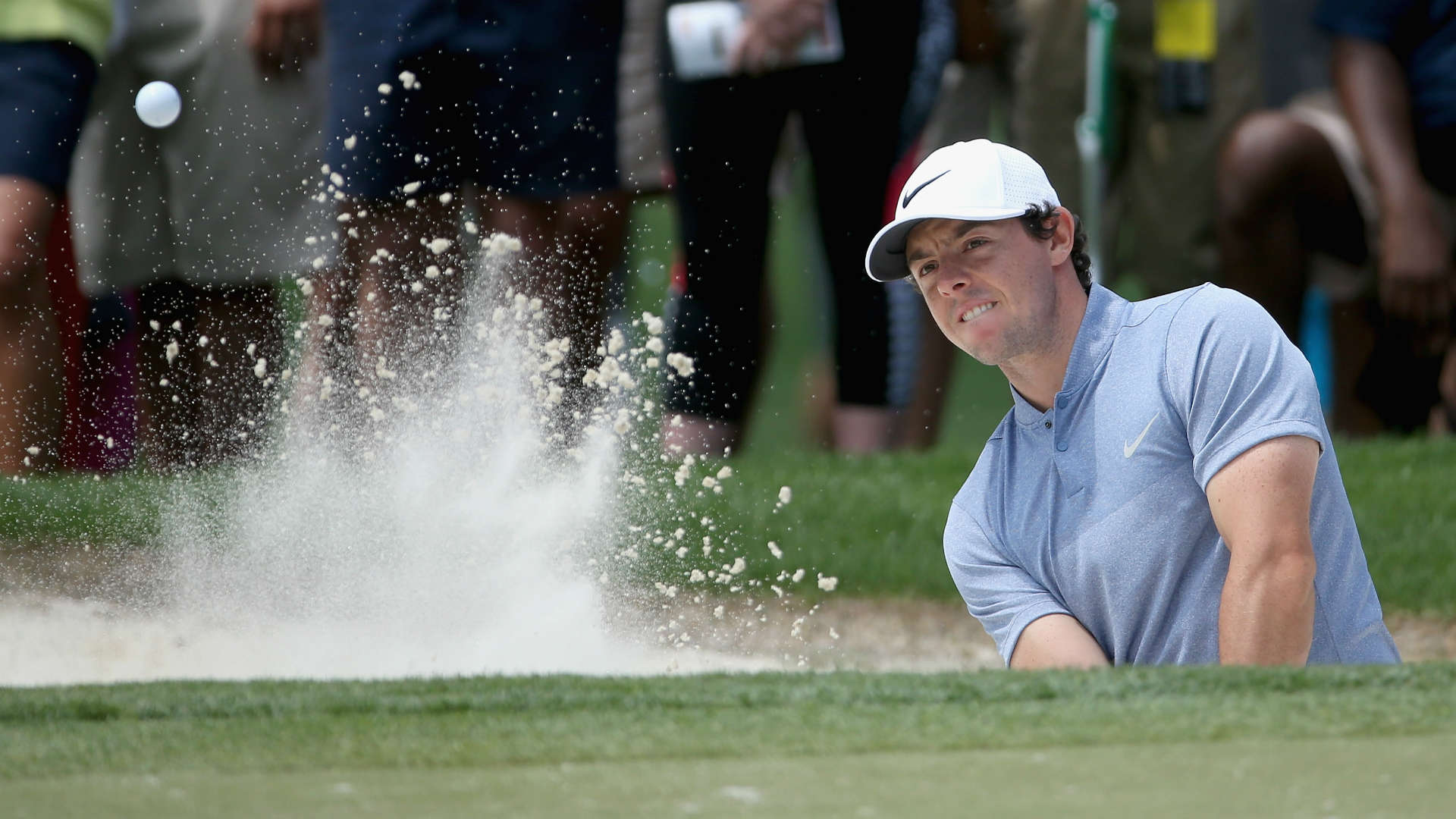 CHARLOTTE, N.C. — Rory McIlroy set round and course scoring records at the 2015 Wells Fargo Championship at Quail Hollow, but you'd never know it with the way he struggled at the 2016 edition.
McIlroy had four bogeys and a double-bogey during Saturday's third round en route to a 1-over 73, leaving him 1 under for the tournament and struggling to stay in contention.
MORE: Tiger Woods embarrassed? | Kick in the head | In-tent shotmaking
The day started poorly for McIlroy with bogeys on two of the first four holes. He birdied two of the next three, but a double-bogey on 9 and another bogey on 11 doomed his day.
"Obviously I didn't get off to the fast start that I was hoping for," he said after his round. "It was playing tough. I mean, it is playing really tough. So to get back to even par through seven was good. Then I let a couple of shots slip away there around the middle. I was trying to take a little bit too much on them and I tried to hit it over a tree and just caught the top of it. Had a good chance for birdie on 10 and didn't take that. And three‑putted above the hole on 11 so I feel like I threw a few shots away there."
McIlroy somewhat salvaged the day with birdies on two of the last four holes to stay under par for the tournament. McIlroy set the course record for a round last year with an 11-under 61 in the third round, and would need a similar effort Sunday to retain his title.
"If the wind keeps up, I can definitely see something around 6 or 7 under leading at the end of the day," he said. "Maybe I'm a little bit too far back, but at least I can go out there tomorrow and try to give it my all and try to post a good one."