Rory McIlroy stumbles early, recovers nicely in Wells Fargo opening round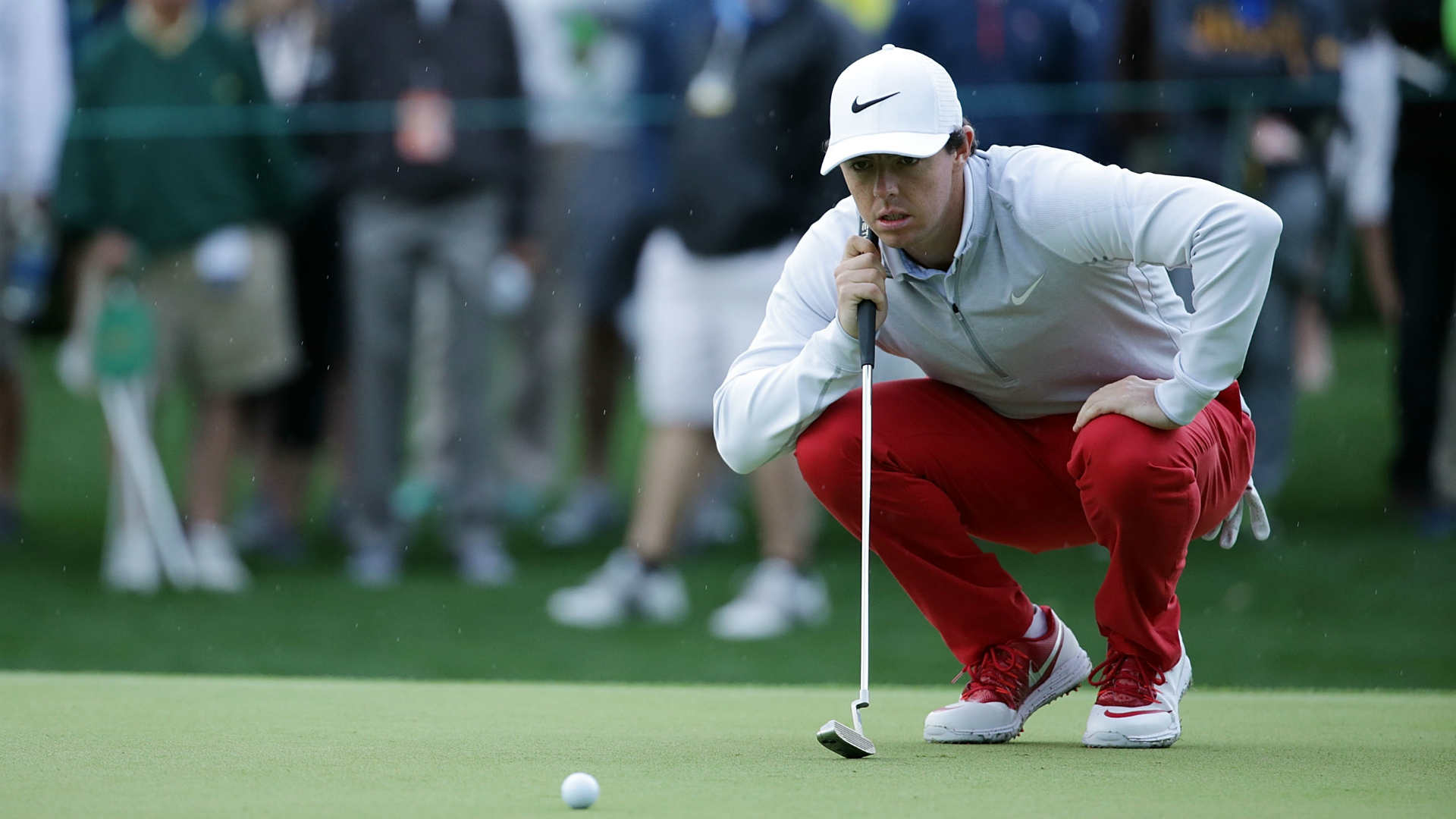 CHARLOTTE, N.C. — The Wells Fargo Championship seemed to be on a tee for Rory McIlroy to end his yearlong Tour victory drought, but a dreadful first nine holes has the tournament's defending champion well down the leaderboard at 1-over after his Thursday morning trip around Quail Hollow.
McIlroy, who turned 27 on Wednesday, opened the round on a solid note, parring both 10 and 11. But back-to-back bogeys on 12 and 13 and a double bogey on 18 set him back four shots before even making the turn at 1.
MORE: McIlroy hopes to repeat at Wells Fargo | Tiger Woods drops out of top 500
"I was sort of still in range mode on the front nine there. I didn't really have my scoring head on," McIlroy said after his round. "I was thinking about my golf swing and just trying to make good swings at it and I sort of got caught up in that a little bit."
McIlroy sorted out his issues on his back nine with four birdies, including three in a row on holes 5, 6 and 7, to finish the round with a 1-over par 73.
"I definitely would have taken a 73 standing on the first tee over there," McIlroy said. "Just a matter of doing some work and coming out tomorrow and hopefully being a little more ready to score."
While McIlroy struggled early on a course he's accustomed to dominating, 2012 Wells Fargo champion Rickie Fowler birdied three of his first six holes. If not for a costly water shot on the par-3 17th, Fowler may have been atop the leaderboard after his opening round. Instead, his 1-under par 71 for the day is good for 13th place before the second wave of the day tees off.
"With the hospitality tents behind the tee it's hard to feel any of the wind," Fowler said of his short shot that landed in the water on 17. "It's tough to trust the numbers and really believe what the wind is going to do. It was just a little miscue."
The oddest moment of the round came on the tee on the sixth hole when a member of the gallery, easily the largest of the day, tossed a golf ball towards McIlroy with an earplug stuck to it, claiming it was birthday gift. The eager fan was taken off the property.
"Yeah, it was sort of weird," McIlroy said. "That's never really happened to me before."
Japan's Hideki Matsuyama finished the day 2 over. The trio tees off at 1:10 p.m. as everyone chases India's Anirban Lahiri (-6).