Spectator throws golf ball with earplug attached at Rickie Fowler, Rory McIlroy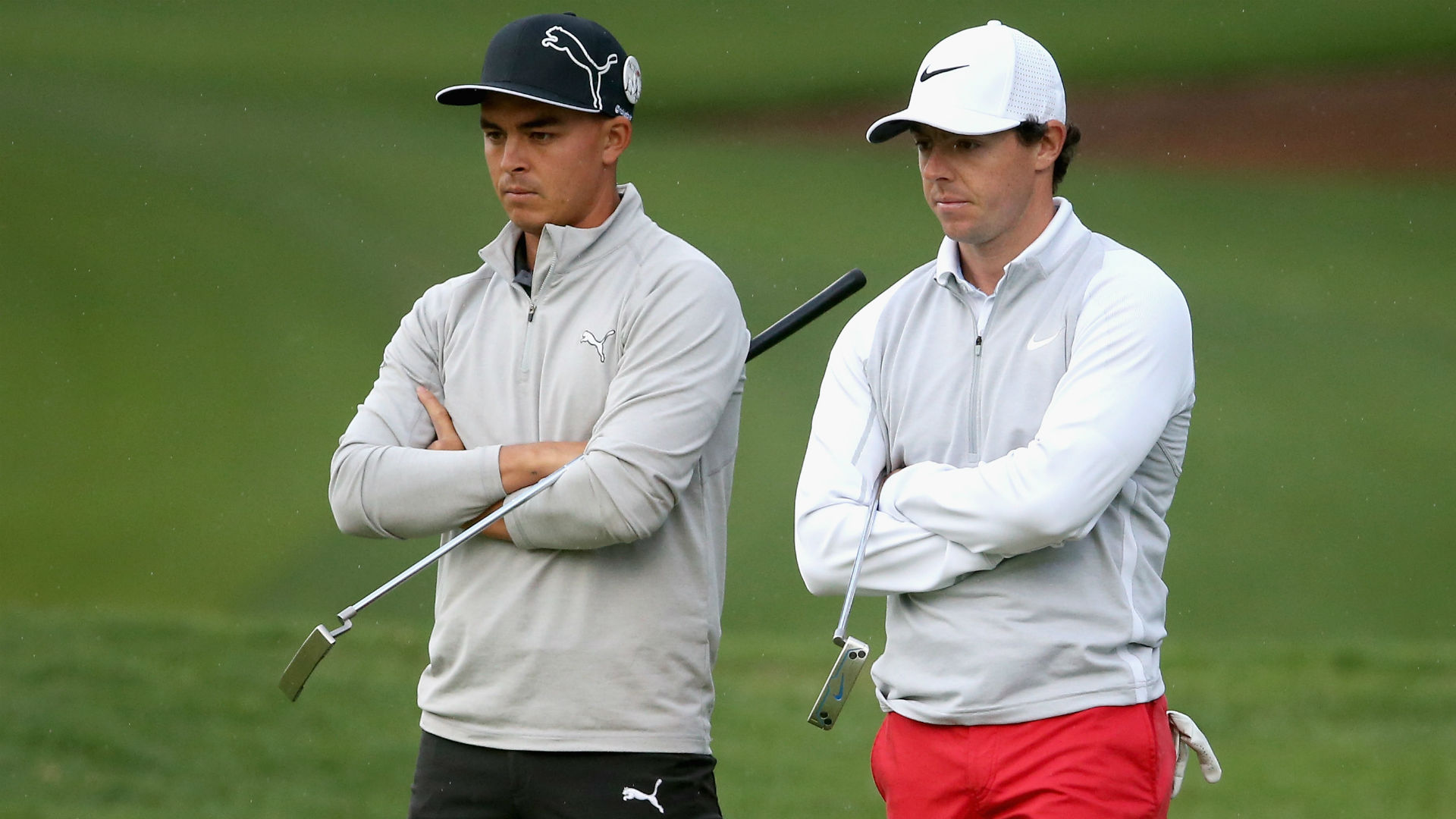 Rickie Fowler and Rory McIlroy encountered an odd moment at the Wells Fargo Championship at Quail Hollow Club on Thursday when they were forced to dodge a golf ball with an earplug attached to it.
The ball was thrown just after McIlroy hit his tee shot on the par-3 sixth hole. It came close to hitting Fowler's left side, and he didn't know what the object was at first.
MORE: Tour winners of '15-16 season | McIlroy recovers after early stumble
"So random," Fowler said, via ESPN.com. "The guy tried to say it was a gift. I don't know why you would give a gift of a golf ball with an earplug attached to it."
That's a good question. McIlroy just turned 27 on Wednesday, but it's unlikely he needs another golf ball or one earplug.
"Just, it was one of those things," McIlroy said. "It was a golf ball with an earplug stuck on it, so it was sort of strange. Charlotte's finest (police) sorted it out and got him off the property, thankfully."
Fowler shot a 1-under 71 in the first round despite double-bogeying the par-3 17th.
McIlroy, after shooting a 4-over 40 on his front nine (the back nine), regrouped to finish at 1 over.
The leaders are currently in the clubhouse at 7 under.