Three courses that could replace Muirfield in British Open rotation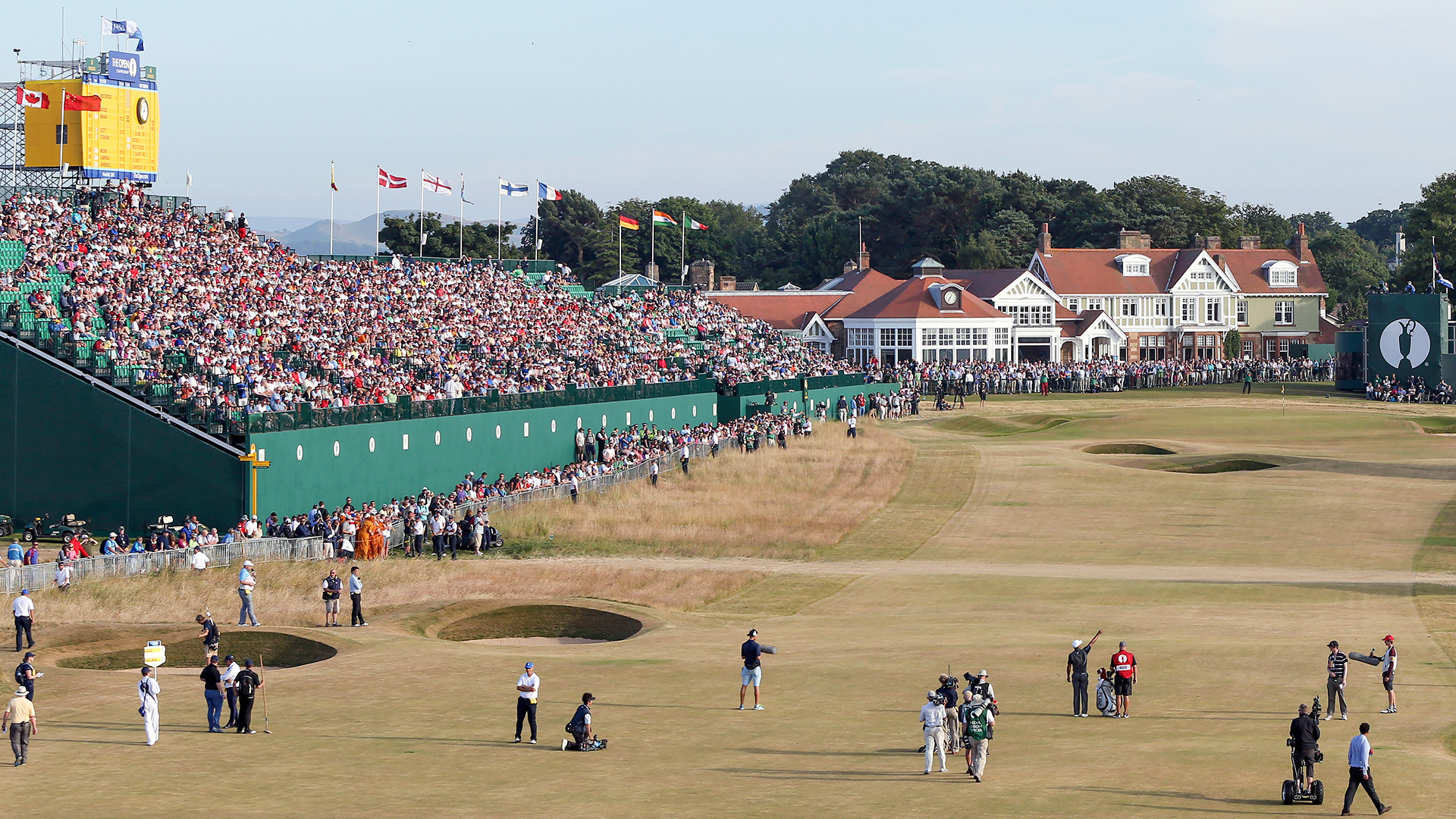 The R&A removed Muirfield from the British Open rotation on Thursday after the course again voted not to allow women to play the course.
With a new spot open, a number of courses will be hoping to earn their way onto one of golf's grandest stages. Muirfield will likely be considered again if its policy changes, but for now, hope springs for courses across the United Kingdom.
MORE: Tour winners of 2015-16 season | McIlroy, Willett set up for Irish Open battle
Here are three destinations that could be in the running:
Ballybunion Golf Club, Ireland — This Irish links course nestled between the coast and farmland offers a strange array of hills, slopes and valleys that would challenge golfers. Ranked 17th in the world by Golf Magazine, Ballybunion hosted the 2000 Irish Open, so it's familiar with big events.
Though a little on the short end — The Old Course is listed at 6,802 yards — the setup could be altered to make the course a little longer. Regardless, Merion Golf Club showed its teeth during the 2013 U.S. Open even though it came in a little under 7,000 yards.
Castle Stuart Golf Links, Scotland — Possibly the most breathtaking course in the UK, Castle Stuart takes golfers and fans on an aesthetic journey. Elevated on the slopes of the Moray Firth, everything about this course is a sight to behold. From the clubhouse, acting like a glass beacon welcoming guests to its 18 holes of challenging golf, this course would be a great replacement for Muirfield.
Though it plays just over 7,000 yards, the harsh winds and unique layout make this a challenge to the world's best golfers. Host of the 2011 and 2012 Scottish Opens, Phil Mickelson said "It should almost be a prerequisite to play Castle Stuart before you're allowed to design golf courses nowadays."
Walton Heath Golf Club, England — This beautiful, lush course looks a little bit like an Americanized links course with its tree-lined holes and easily defined fairways. But this course plays just as tough as a windy, seaside links course. Walton Heath hosted the 1981 Ryder Cup, the European Open from 1978-91 and the 2011 Senior British Open, as well as U.S. Open qualifiers.
The Old Course, which is famous for its long, sweeping heather, can play over 7,400 yards. This course would be a tough test for the pros, and it would be easy on the eyes for fans back across the pond.