Tiger Woods is out here, depressing everyone yet again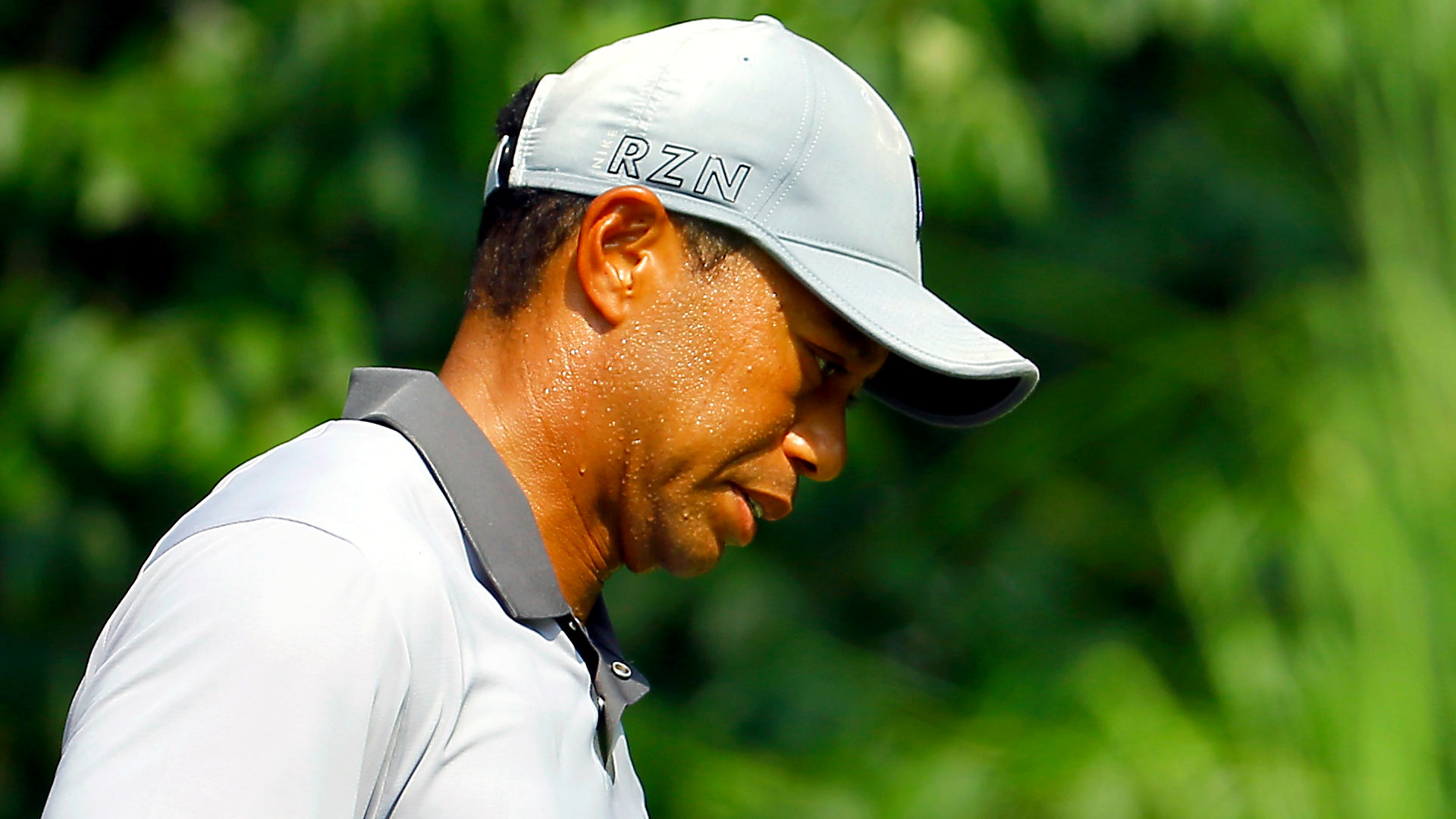 Tiger Woods has developed an impressive ability to only say and do things that remind us all of our mortality, and hey, that continued on Monday.
Woods, speaking at Congressional Country Club in suburban D.C. ahead of the tournament he hosts every year, said that Jack Nicklaus' record 18 majors was still "attainable." Of course that's something he'd say; he has to say it. There's almost nothing to suggest, right now, that it's true. Still, he's got to say it.
MORE: Jason Day cruises to Players Championship victory 
"I have been practicing at home, and I'm progressing nicely," Woods said, according to The Washington Post. "I'm hoping to play. I don't know when I'm going to play. That's the overriding question I keep hearing: When are you coming back? When are you playing? I get it all the time. If I knew, I'd tell you, because it'd be fun to know. It'd be nice to know that I am going to play on such-and-such a date, but I don't know.
Woods has played 20 events since December 2013, been bad in the vast majority of them and golfed minimally since his third back operation last October. The biggest news surrounding him has been ... not great.
IMAGES: Capturing Tiger Woods
In case his words on Monday weren't depressing enough, Woods added that he had no idea whether he'd return from his latest surgery "in a week or a year from now," and promptly sent three ginger wedge shots into a water hazard.
Oh, buddy. Come back if you can — we all miss you. In the meantime, please stop with this stuff. It's making us sad.