U.S. Open 2016: How to almost get hit with a tee shot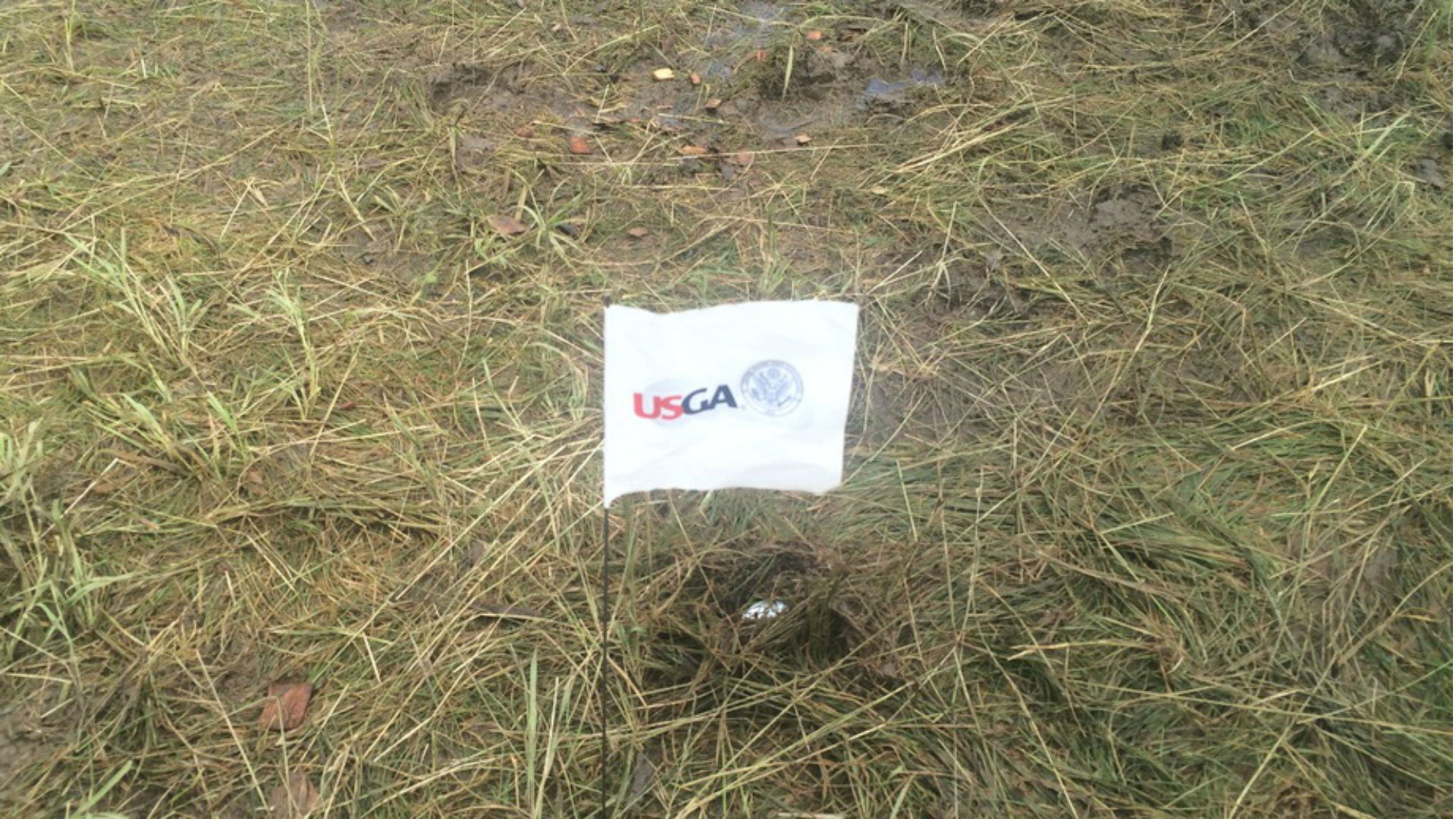 OAKMONT, Pa. — For someone who's never covered a professional golf tournament — glances in the mirror — the U.S. Open is a weird starting point. This U.S. Open, thanks to 48 hours of flash-flood-generating rain, is even weirder.
MORE: U.S. Open photos | U.S. Open records, all-time leaders
Thursday's washed-out first round meant that I'd watched next to no actual, live golf, so I made a point to leave the glory of the USGA media center as early as possible. The 17th hole was the closest. By the time I was ready to head out, Billy Horschel And His Pants were in the tee box. Perfect.
If I could show you pictures, I'd tell you that they were even more glorious in person. I can't do that, because taking pictures of golfers while they're playing is, understandably, against the rules. But oh, it was a delight, watching Billy Horschel And His Pants stand the tee box, and then walk down the fairway, and then read a putt that eventually rimmed out for bogey.
Billy Horschel's pants look like someone raided Doris Roberts' blouse collection from "Everybody Loves Raymond." Billy Horschel's pants look like a discarded couch. Billy Herschel's pants look like a shower curtain at a Pompano Beach airbnb. They're awesome. Seeing them live almost made me feel like a real golf writer. I miss them.
Once Billy Horschel's pants left me, I started walking off the 17th green and heading back to the media center — until someone from the following group hooked his tee shot directly toward me. I know this because people around me covered their heads. What I did was closer to the Cold War-era "hide under your desk in case there's a nuclear attack" protocol.
I knew it was coming, I couldn't see it and I nearly screamed. "It was my fault," I'd say to the course official, or my boss, or the EMS worker — "I was preoccupied by thinking of jokes about Billy Horschel's pants."
MORE: U.S. Open leaderboard, live scores
In reality, the ball — off the club of Justin Thomas — buried itself in the muck about 20 feet past me, between a grandstand and a permanent structure.
Thomas, it turns out, crushed his tee shot; he was nearly adjacent to the green on the 313-yard Par 4 — just way, way to the left.
He was allowed to take a penalty-free drop, because it was unhittable but not out of bounds. After he made it out to the ball, he spent about five minutes getting situated, then, somehow, hit a flop shot over the building (which I was now cowering in) and onto the green. A guy cowering with me yelled "Roll Tide," at Thomas, as mandated in the University of Alabama bylaws.
After all that, Thomas missed his birdie putt, but still managed par. It was deeply impressive, and I'm glad I was conscious for it. Seeing it live almost made me feel like a real golf writer.