Jason Day finally looking Tiger-like as he carries hot streak into U.S. Open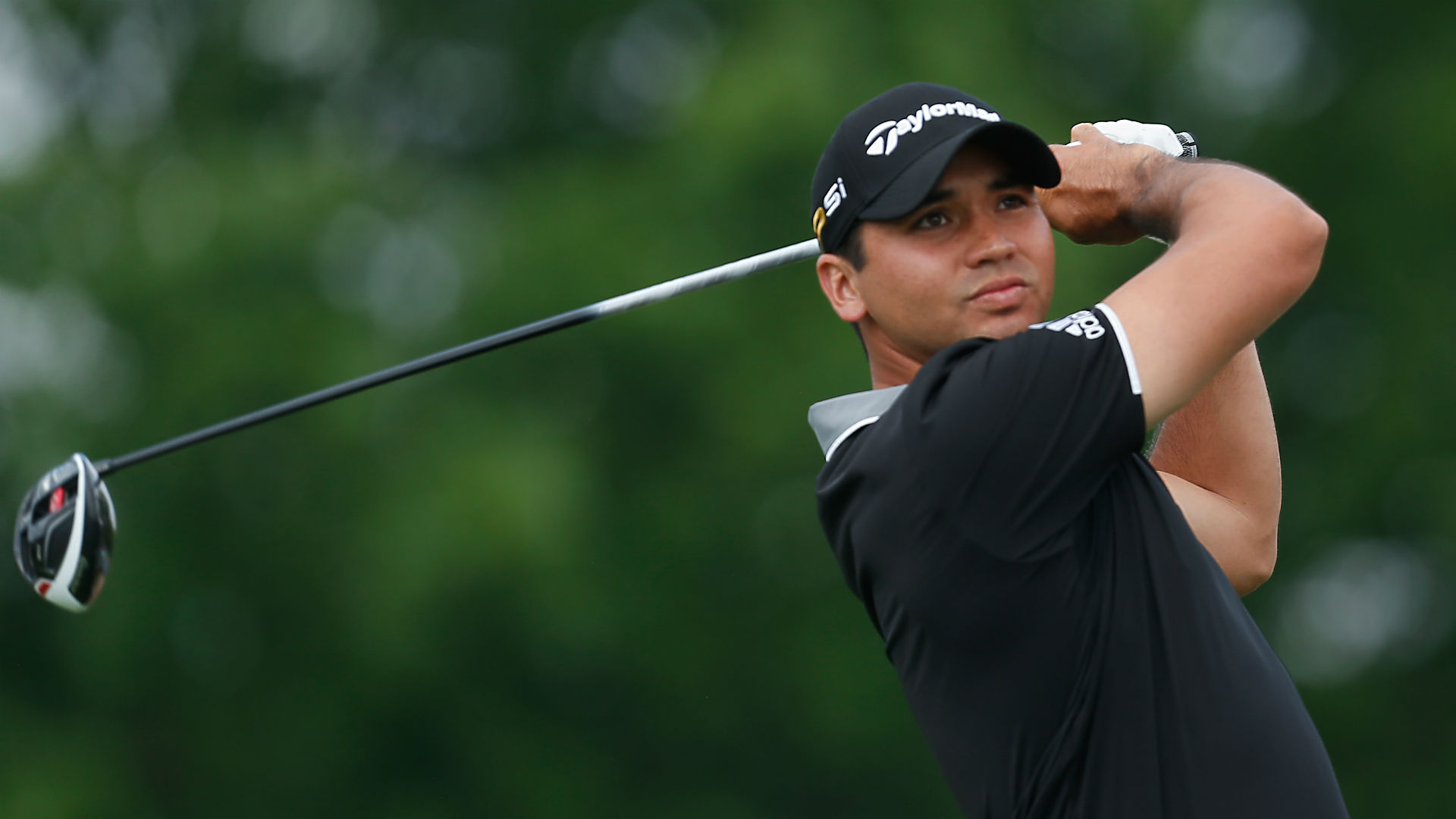 PITTSBURGH — A decade ago Stuart Appleby was working on his golf swing on the range as Tiger Woods walked past.
"Ever wish you were no. 1?" I asked.
MORE: McIlroy annoyed by Mickelson-Fowler friendship
The happy-go-lucky Aussie looked at the entourage, the security, the cameras, the journalists, the … circus that followed Woods each and every day and shook his head.
"Why would I want to live in that fishbowl?"
And the truth is, he didn't need to. Golf is such a rich sport that a good player in the top 20 — as Appleby then was — can make tens of millions of dollars on the course, match that with endorsements, and live in a big house in Florida, drive a Lamborghini, fly in private jets and still somehow be under the radar.
It's a nice life.
Jason Day is 28, has a beautiful wife, two beautiful kids and has lived a nice life for a decade, since he came to the US from Australia as one of the many Next Big Things.
His troubled early life is well documented: abusive father died when Day was 12, his mother couldn't control him, sent him to a school for prodigies — Adam Scott went there, too — where a golf whisperer named Col Swatton tamed him and trained him. Swatton to this day is Day's caddie, coach, consigliere and surrogate father.
Day worshipped Tiger — as many young players did — and wanted very much to be the next Tiger. But, to quote Jack Nicholson in The Departed misquoting Shakespeare, heavy lies the crown. Day certainly was — like Appleby before him — a good player, top 20, even top 10 material. But No. 1?
To be the king of this domain requires winning. And Jason Day simply didn't win enough.
This time last year, he gallantly overcame vertigo with the eyes of the world upon him to take the lead into the final day of the US Open at Chambers Bay. And then he folded.
At the next major, the British Open at St Andrews, he had a putt to get into the playoff ultimately won by Zach Johnson. You can miss those putts — and it was 20 feet, so hardly a certainty — but there's one thing you can't do: leave them short.
MORE: Mickelson thinking about near-misses | Dustin Johnson looking to avoid another meltdown
But then something extraordinary happened. He boarded a plane and won the Canadian Open. And then he put on the most Tigeresque display I have seen since the great man himself was still Tiger in winning the PGA Championship at Whistling Straits.
"Let me tell you this, there was no 20 under that week," said Scott, "That was unbelievable, what Jason did to that course."
Seven wins since last July, most recently the PGA Tour's crown jewel, The Players, last month.
Now, that's Tiger-like.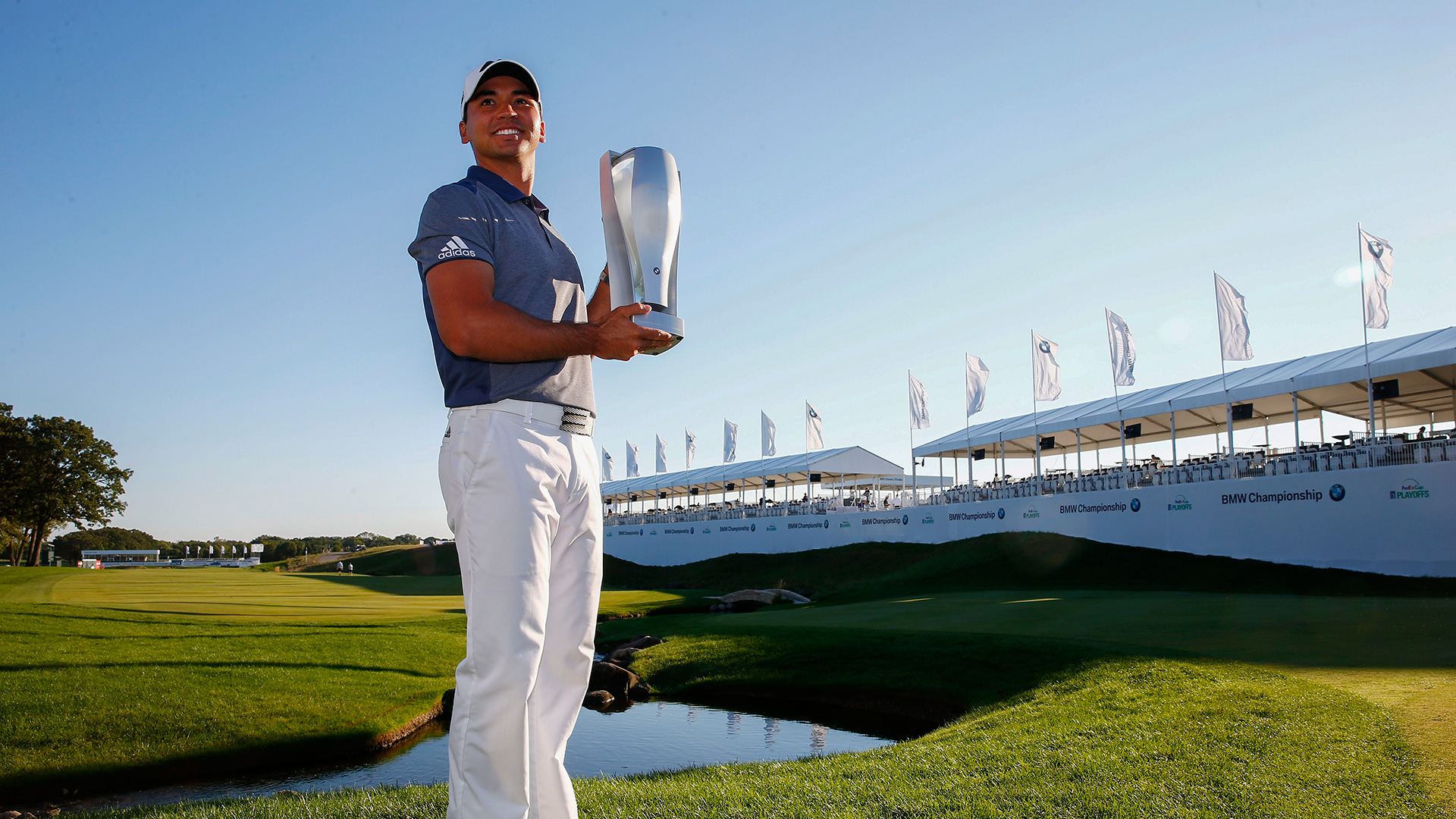 "I kind of felt a calmness that I was ready for it," Day said when asked what changed inside him. "I think subconsciously, I said to myself, I think you're ready to win.
"Coming back the next week winning (in Canada), something just clicked. From there, it was just like, 'I'm going to win and I'm going to win every week.' That's what it felt like to me.
"I still have my doubts, and my confidence goes up and down, but I feel like I'm more focused and driven to win tournaments like this now than I ever have before. I think the biggest thing for me was to really understand I could win multiple times in a year, not just once. Because winning once is great on the PGA Tour … but really winning multiple times is a very dominant player."
Day looks at Woods, now something of a recluse as he kicks down the road his comeback while recovering from a third back surgery, and knows there are no guarantees in this game.
Woods was 32 when he last won a major. None of us who were there in San Diego in 2008 would have thought he was done winning them.
So as Day prepares for the U.S. Open at brutal Oakmont, he does so with urgency.
"I want it right now," he said, "I want it more than anything in the world.
"Sooner or later, over time, my priority will change, it just happens that way. But right now, I'm driven to win tournaments just because ten tournaments that I've won is not enough."
He has learned much from the Tiger.