U.S. Open amateur rushed putt on 18th hole so he could watch NBA Finals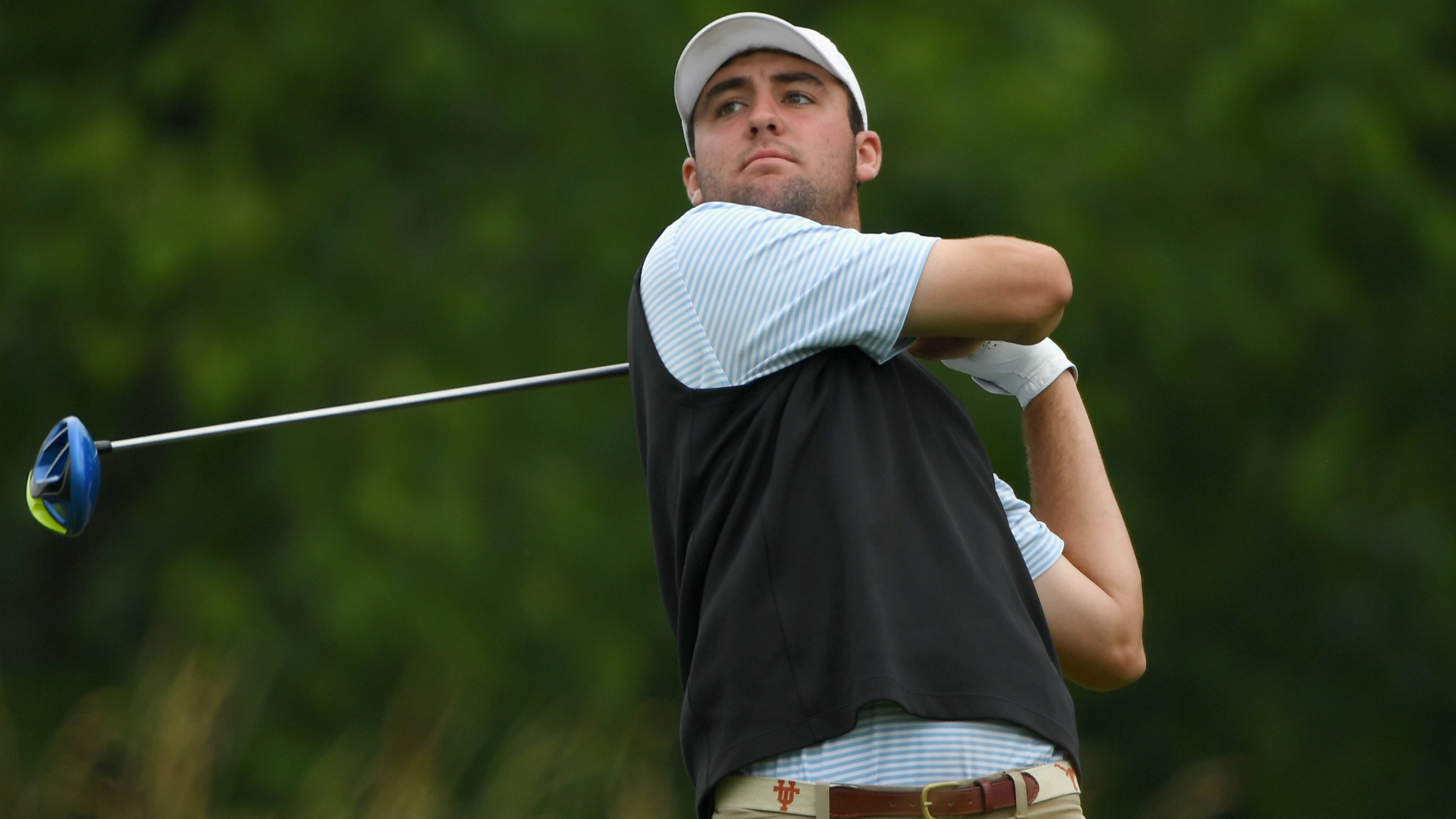 The NBA Finals inspired Scottie Scheffler at the rain-shortened U.S. Open first round Thursday after the amateur carded a 1-under-par 69.
Scheffler, 19, was one of only nine players to complete his round before dangerous weather forced a premature halt to proceedings at Oakmont Country Club following a third stoppage in play. As the storm clouds moved in, he picked up the pace on his final hole to make sure he could stay up late to watch Game 6 of the NBA Finals between the Warriors and Cavaliers.
MORE: U.S. Open photos | U.S. Open records, all-time leaders
"I was excited to get done on 18. I tapped in like a 2 1/2-footer kind of quickly, which maybe wasn't the smartest idea," Scheffler told reporters following the round. "I wanted our group to get done so we didn't have to come back in the morning because we were up at 4 a.m. this morning.

"Some rest would be good tonight, and honestly, I really wanted to watch the basketball game tonight. I wanted to get done so I could stay up late to watch that."
The defending champion Warriors lead the series 3-2, but Scheffler is not concerned who wins, adding: "I don't have pull on either team. I love the NBA, so I just want to watch."
As for his golf on an interrupted day, Scheffler — with his sister Callie as caddie — was happy with how it panned out.

"The atmosphere around here is a little different than what we're used to," he said after being the beneficiary of a Columbus sectional qualifier, "but having the experience behind us in the other two events was really helpful, especially with her caddying. She knows the drill. She knows how to caddie out here because it's very different than any other place. I don't think we got in any trouble, which is a good start."