U.S. Open golf 2016: Live leaderboard, scores, updates from Oakmont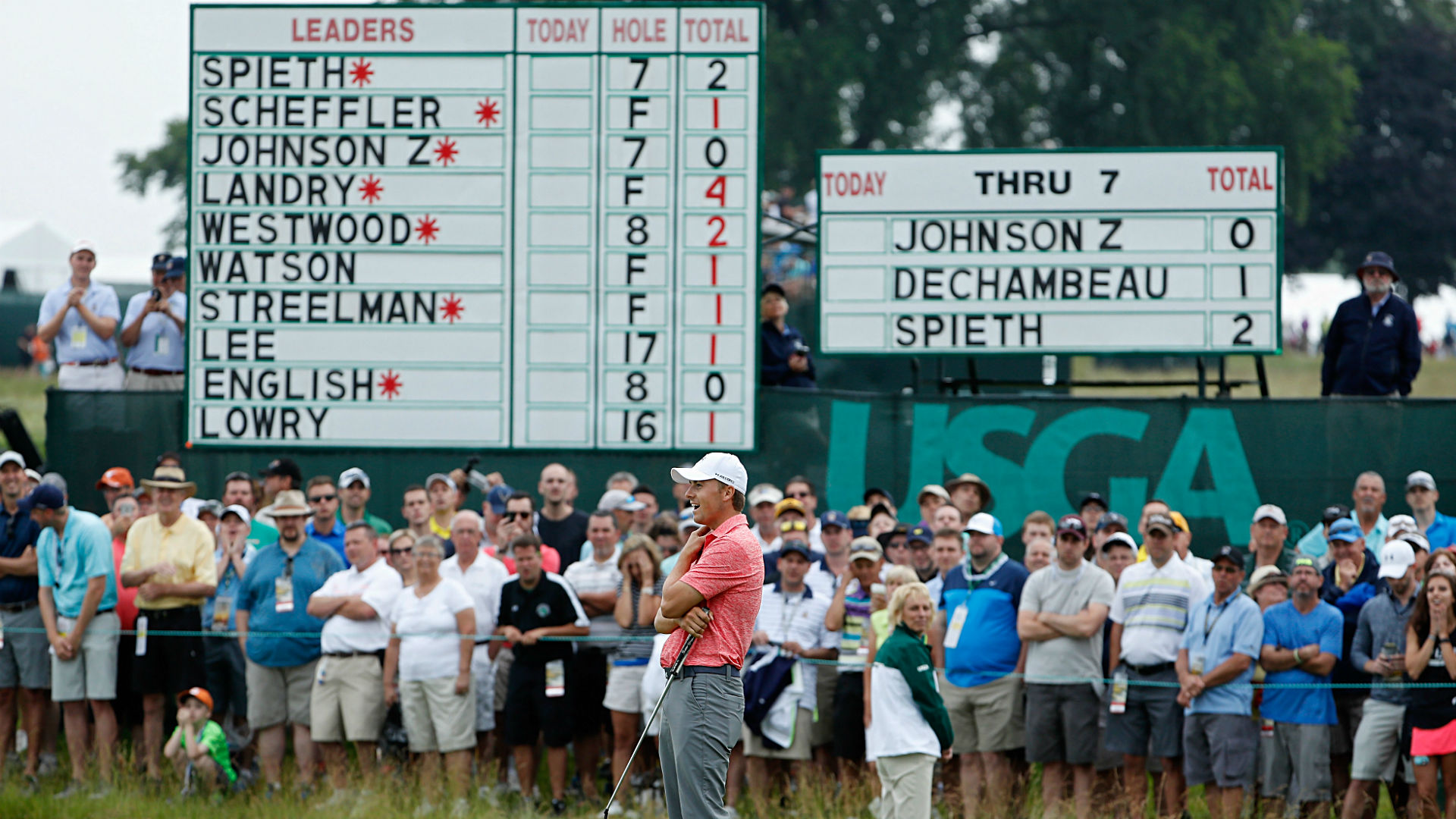 Trying to keep up with the U.S. Open golf tournament this weekend will be more difficult than ever, since the second round isn't expected to be completed until after 1 p.m. on Saturday. Friday, nearly all of the 156 golfers in the field will play at least part of their first round (that was rained out Thursday) and their second round. Others won't finish until Saturday. That's why we have a live leaderboard to help keep you on top of all the U.S. Open action from Oakmont Country Club.
Andrew Landry leads the U.S. Open as of Friday morning with a 4-under 66 in the first round. He'll start his second round at 7:26 p.m. ET. But the 624th-ranked golfer in the world knows not to get too ahead of himself despite topping the leaderboard — he still has 54 holes to play, and after wrapping up his first round, much of the field hadn't even played its first hole.
MORE: U.S. Open records, all-time leaders | Landry tops leaderboard at U.S. Open
But here's the amazing part — 4-under is a first-round record at Oakmont. Tiger Woods never did that. Neither did Jack Nicklaus or Greg Norman or Arnold Palmer. Johnny Miller did shoot an 8-under 63 in 1973 on Sunday's final round to win that U.S. Open. In 2006, the last time the U.S. Open was at Oakmont, Angel Cabrera won the tournament at 5 over. He outlasted Tiger and Jim Furyk, who finished 6 under.
This year, Oakmont was in terrific shape for the U.S. Open before the heavy rain soaked the course yesterday. That means the greens should be slower, though the rough will be difficult and scores should remain high. The players complain about it, but we love seeing the best in the world struggle under grueling course conditions. It makes them seem more human.
Here is the 2016 U.S. Open golf tournament's leaderboard, brought to us by Opta.
U.S. Open golf live leaderboard, scores, leaders
Who is winning the U.S. Open?
Andrew Landry was winning the U.S. Open as of Friday morning after shooting a 4-under 66 in the first round.