Phil Mickelson, perpetual U.S. Open runner-up, thinks about near misses 'all the time'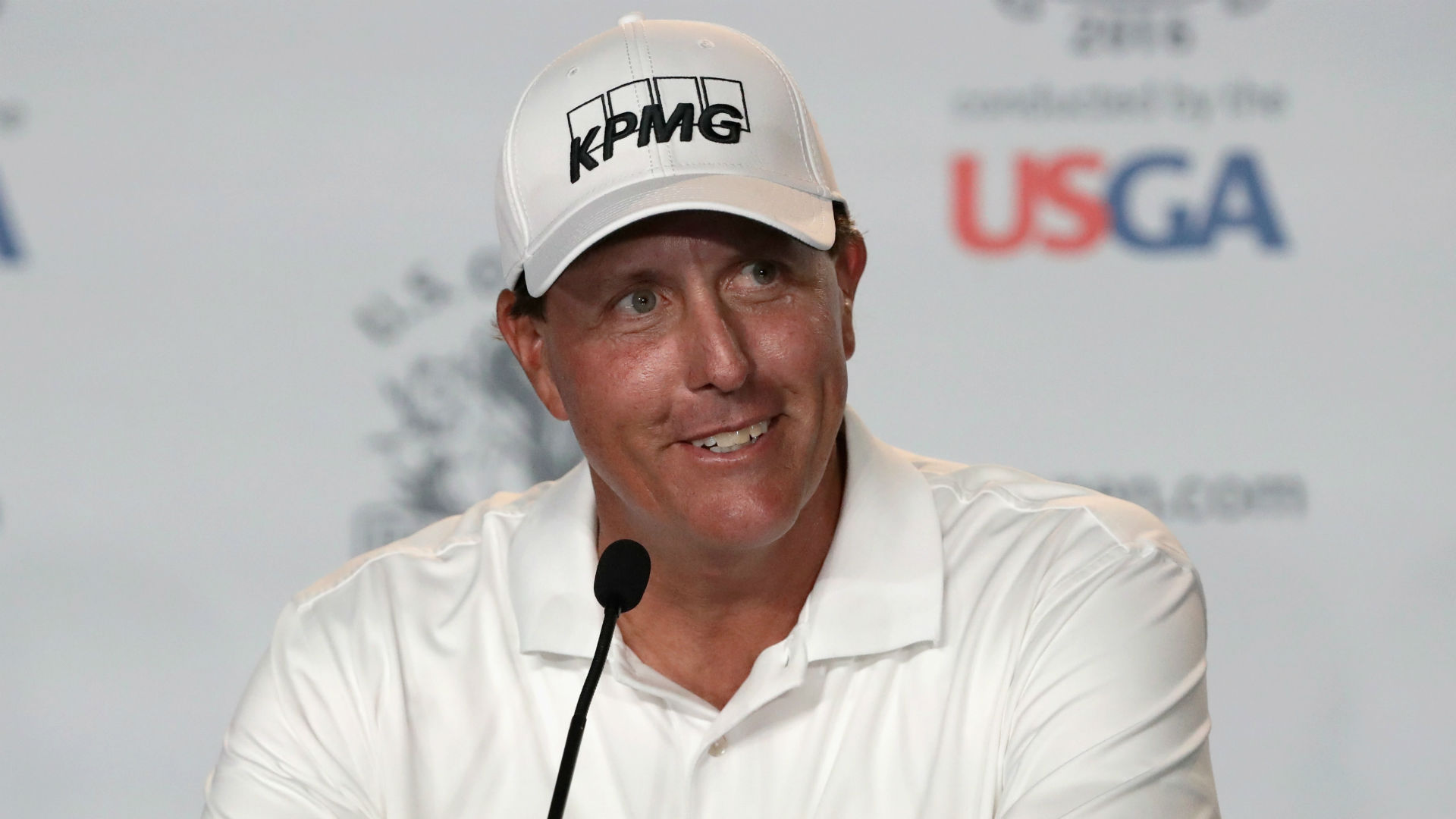 Nobody says the 26th time is the charm. But it's what Phil Mickelson is thinking — hoping; pleading? — right about now.
The world's 17th-ranked golfer has endured a precipitous regression in recent years, but there's still one major championship for which Mickelson is almost certain to contend year in and year out: the U.S. Open, which begins Thursday. As the tournament's ultimate bridesmaid, having finished runner-up a record six times but never winning, he admits the prospects of achieving the career Grand Slam weigh on his mind more than ever.
MORE: Best photos from historic Oakmont
"I could B.S. you and tell you I don't think about it; no, I think about it all the time,'' the five-time major winner told reporters Wednesday at Oakmont Country Club. "This is the tournament I want to win the most to complete the four majors. There's no question."
Mickelson, who will celebrate his 46th birthday as the first round opens, is no longer a spring chicken. And though the U.S. Open historically is one of his best tournaments, he's finished tied for 28th and 64th the last two years. He also missed the cut at the Masters in April and has not won an event since 2013.
MORE: U.S. Open tee times for first two rounds
Should he at long last conquer the Open, Mickelson would join Gene Sarazen, Ben Hogan, Gary Player, Jack Nicklaus and Tiger Woods as the only players to win all four modern major championships. And he would become the fourth-oldest to win a major.
"I have to put that out of my head and try to execute and be patient and not think about results," Mickelson said. "You start thinking about results, you'll never play your best golf.
MORE: List of U.S. Open champions
"So I have to put that in the back of my head, but there's no question that starting this year and every year forward until I ultimately win this tournament, it will be my biggest thought, my biggest focus because I view those players who have won the four majors totally different than I view all the others.''
Mickelson, grouped with Justin Rose and Henrik Stenson, will tee off 2:10 p.m. ET Thursday.