Quail Hollow proving tough to tame for top golfers in Wells Fargo Championship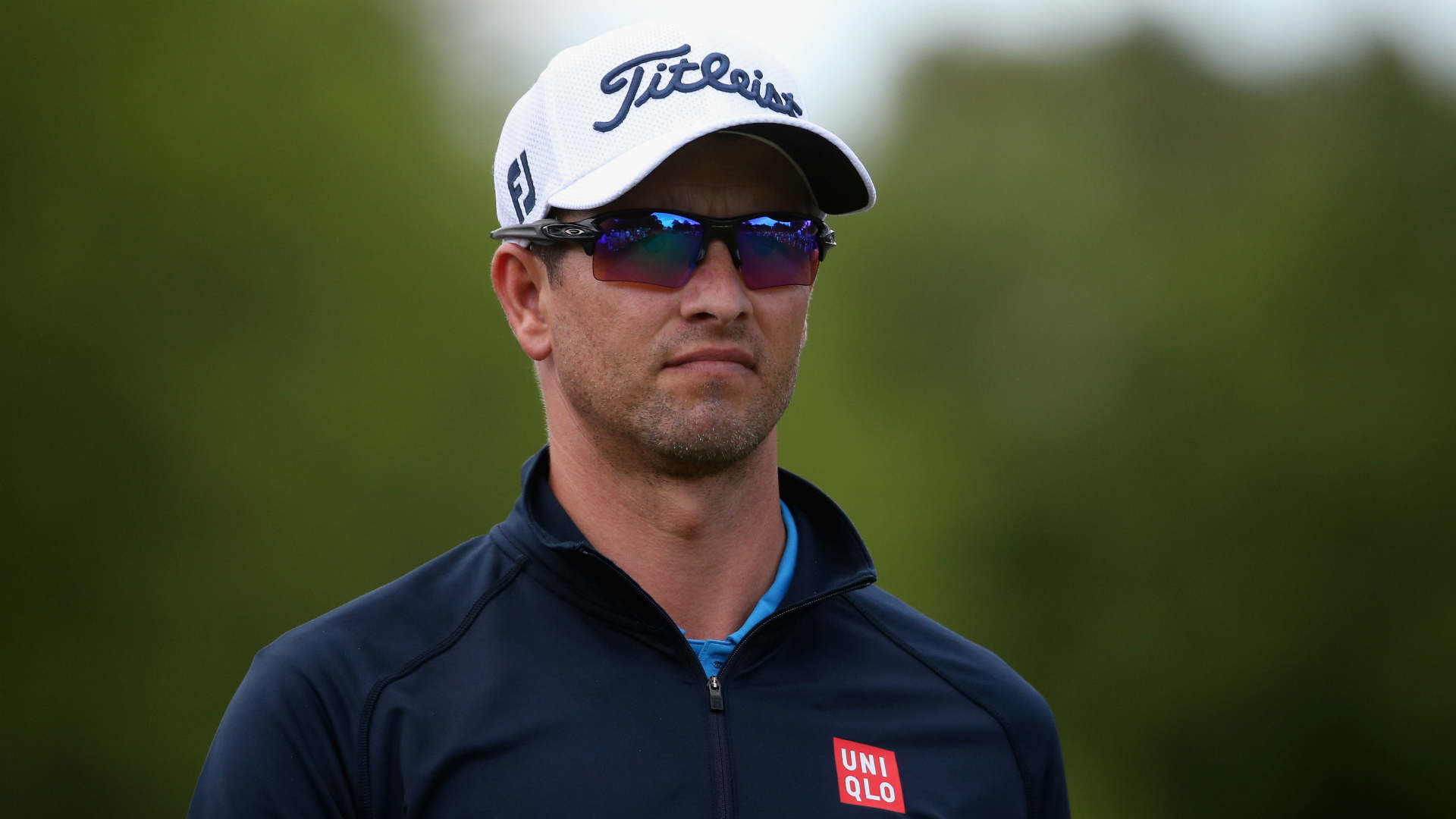 CHARLOTTE, N.C. — The Wells Fargo Championship field may be rich with big names, but the leaderboard sure isn't.
While world-class players like Rory McIlroy and Adam Scott fumbled around the course, both finishing 1 over after Round 1 at Quail Hollow, relative unknowns like Steve Wheatcroft and Andrew Loupe, who played in the same group, pushed each other to the top of the leaderboard with 7-under 65s.
MORE: Tour winners of '15-16 season | Fowler, McIlroy dodge odd object on course
"The whole group kind of had it rolling so I was really just trying to keep up with Wheatie the whole time," Loupe said after his round. "We were joking around a little bit out there, but Steve was tough today, Wheatie played great."
Loupe earned his score with seven birdies, while Wheatcroft made things more interesting with an eagle to start the day on 1 and another on 12 to offset a pair of bogeys.
"I can't hit it within 40 yards of (Loupe), but there's ways to make birdies out here and luckily I found ways to do it today," Wheatcroft said. "To get the momentum going and see the putts falling again was great. And, yeah, Andrew and I kind of fed off each other all day, he got off to a really hot start making birdies. I chipped in at the fifth for eagle and just kind of got it rolling after that." 
Loupe's driver consistently wowed the small gallery following his group, but his putter made his day. 
"It was nice to see a couple go in early," Loupe said. "It's been a while since I made some putts early on in the round but the greens are absolutely perfect. They're beautiful Bermuda grass, and I guess the line just kind of stood up for me today and I was able to roll a few in."
The majority of spectators who missed the display put on by Wheatcroft and Loupe were likely following Phil Mickelson or Adam Scott's group. Mickelson turned in a respectable 3-under 69, but Scott matched McIlroy's rough morning with a 1-over 73. 
"I just need to come out tomorrow and and shoot a good second round, something in the 60s," McIlroy said after salvaging a round that started with a 4-over first nine. "I wasn't happy with how I played today but I'm happy with my comeback and at least I showed a little bit of character out there and didn't let it get away from me."
McIlroy, who set a course record last year with an 11-under third round, should benefit from a night without too much rain on the course for his Friday afternoon tee time. As for the leaders, temperatures are expected to be in the low 50s for their morning tee times.
"It's going to be cold in the morning, I know that," Wheatcroft said. "Obviously it won't be playing quite as fast in the fairways. But yeah, I'm going to come out and keep doing what I was doing."
As for the rest of the top five, Anirban Lahiri, another unfamiliar name, is just one stroke off the pace at 6 under, while Kevin Chappell put together a nice round with a 5-under 67, as did Dawie van der Walt. John Sneden, Tim Wilkinson and Daniel Berger are all tied for fifth at 4 under.