Andrew Wiggins should win NBA Draft's 'Worst Dressed' award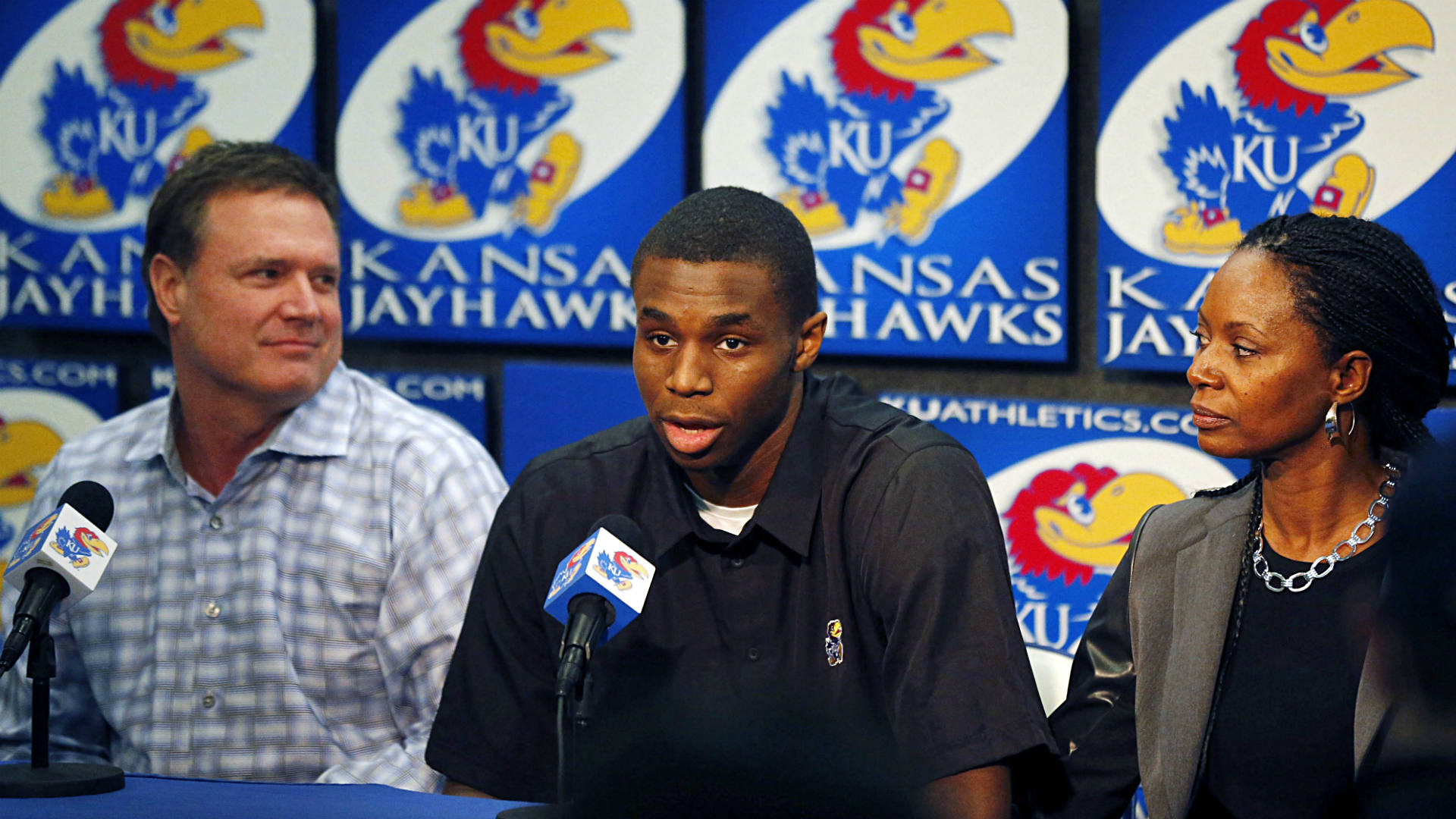 Every year, as the hours leading up to NBA Draft night start to fade away, we begin pontificating about just who will become the next Samaki Walker or the next Jalen Rose.
It appears as if Andrew Wiggins will join the elite group of draft picks to show up to Radio City Music Hall wearing something out of Craig Sager's closet.
MORE: A year later, Smart back where he started | Worst NBA Draft suits | Wiggins predraft training
Wiggins got wardrobe advice from stylist Brandon Brandon Williams and tailor Waraire Boswell, who has has dressed such high-profile players as LeBron James, Chris Bosh and Blake Griffin. 
According to Women's Wear Daily, the fabric for Wiggins' blazer is unique.
Boswell collaborated with Williams to find the perfect fabric for the blazer, working with one of Boswell's fabric vendors to choose the white rose print, usually only for European royalty. "It's superexclusive and we were told it was for when royals vacation or go to a country club. It's a European bird's-eye fabric. I guarantee no one will have anything even close to what he's wearing."
That's right, Wiggins' jacket is made out of fabric that European royalty only wear when vacationing.
Jalen Rose, a previous winner of "Draft's Worst Dressed," weighed in on Thursday night, calling it "fly," and "progressive."
He went full Sager.
You never go full Sager.