Ex-Cavs coach Fratello knows a bit about new Cavs coach Blatt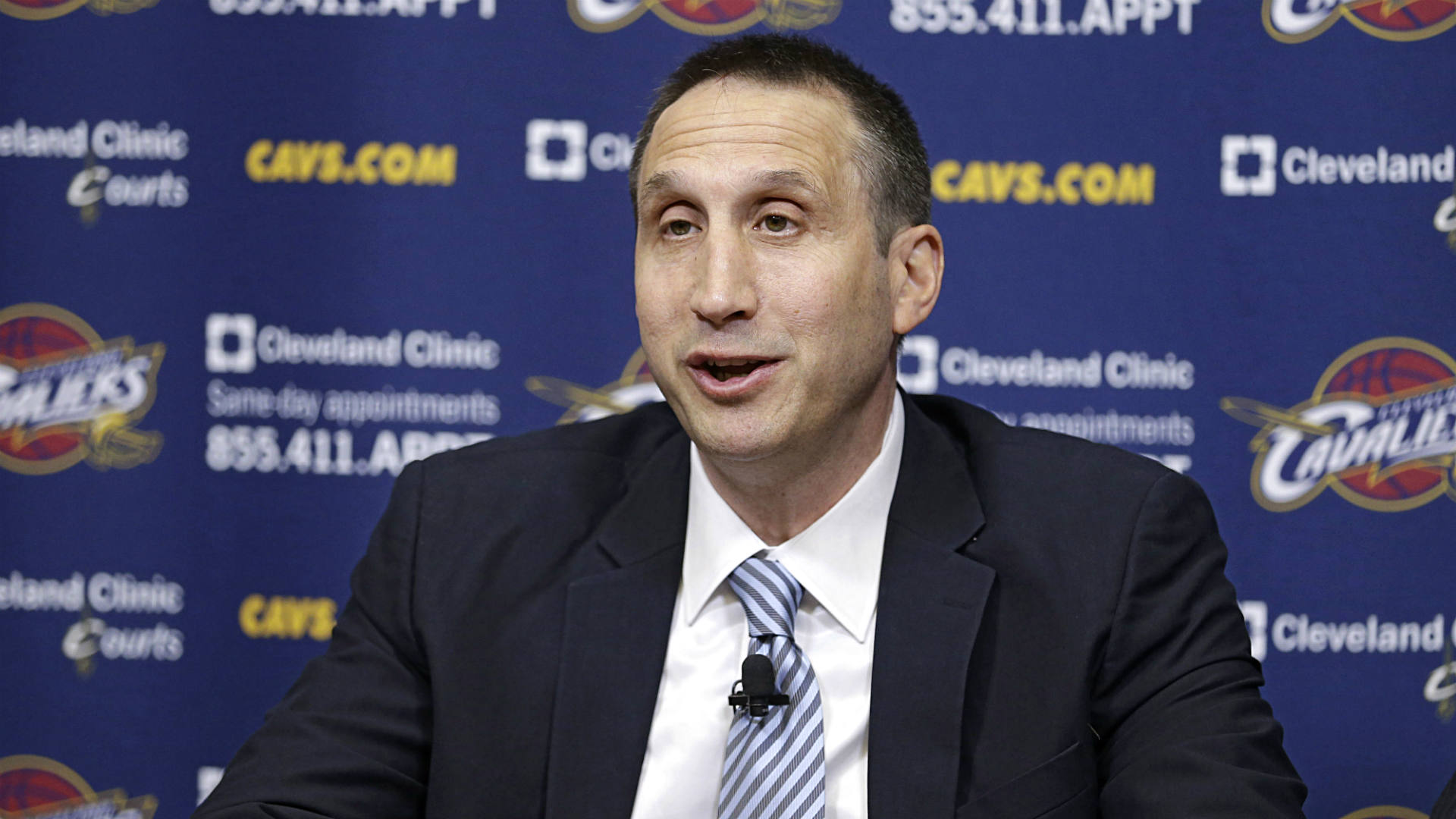 A former coach of the Cleveland Cavaliers is one of the few currently around the NBA who has some experience against the current coach of the Cavaliers.
That would be Mike Fratello, who coached in Cleveland from 1993-99, and who has had the reins of the Ukraine national team since 2011. It was shortly after taking the job, in fact, that Fratello first ran into David Blatt, who will be the new coach of the Cavs. At the time, Blatt was coaching the top-seeded Russians, facing Ukraine in the opening game of Eurobasket championship.
MORE: Cavs coaches: Blatt hired as head coach | Lue associate coach | Deveney: Cavs made right choice
Fratello's team was a vast underdog in that one, but was still within three points with 2:53 to play. "It was a hell of a game," said Fratello, an analyst for NBA TV. "It was close with two minutes to go, and Andrei Kirilenko got a big offensive rebound, we missed a couple of open shots, they made a couple of free throws and they won by nine in the end. … They were very good, he does a great coaching job. We played our hearts out, we were not good enough. "
Fratello points out that how Blatt will fare from here has a lot to do with just how the rest of the offseason goes for the Cavaliers — especially, you know, if Cleveland somehow lures back LeBron James. The Cavs also have the No. 1 pick in this year's draft.
"As with most coaches, it depends on who's there," Fratello said. "And who is going to be there depends on which rumor you want to believe on which day. You could instantly inherit a whole lot of wins depending on what happens — if the right guy (James) comes in. But they have got to make sure they do the right thing with that No. 1 pick — keep it, use it, use it on this player or that player. They have got to get it right."
As for Fratello, he will continue to guide the Ukraine national team in the World Cup this summer — the country's first-ever appearance in the World Cup. But the turmoil that has gripped the nation over the last four months has left the team unsettled. Just what, exactly, the team will do about training camp remains undecided.
"Everything has been set up," Fratello said. "We have a Plan A, we have a Plan B and we have a Plan C if we have to go to that. If the first spot is conducive to that, we will go with that. If not, we will move on till we find the right place."
And even once camp is established, Fratello knows he will be coaching with a group that has much more on its mind than basketball.
"It has been a tough year," he said. "Emotionally, it has affected a lot of people. I think they get up every day and honestly don't know what is next. If you called them every day and talked to them every day, if they were to be totally honest with you, they would not know what answer to give you. Is it OK? Or is it not OK? Is it settled down? Is it not settled down? I think that's what worries them. I really feel for them."