Report: No Kevin Love means no Rajon Rondo for Celtics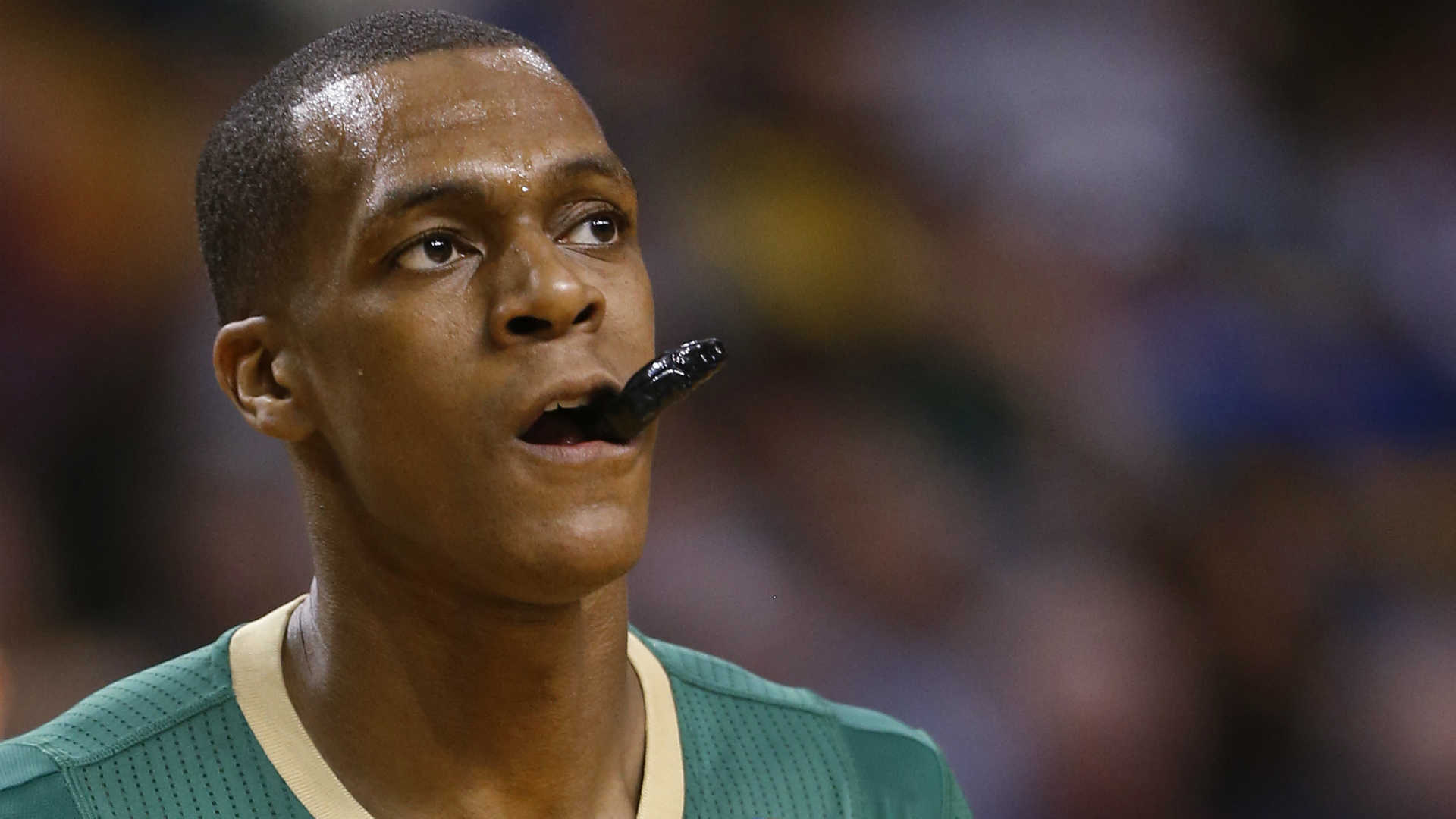 The Celtics' immediate future depends on the acquisition of Kevin Love, and point guard Rajon Rondo's future in Boston reportedly does, too.
Boston isn't giving up in its pursuit of the Timberwolves forward, although the likelihood of such a transaction dwindles as the Warriors emerge as front runners to land Love in a trade. But if they fail to pad their roster with Minnesota's All-Star, the Celtics likely will deal their own, Rondo, to continue the team's rebuilding process under second-year coach Brad Stevens, according to Steve Bulpett of the Boston Herald. 
Rondo can become an unrestricted free agent next summer and, although he hasn't been as vocal as Love about his displeasure with playoff failure, likely won't want to stick around a franchise not built for immediate success. 
Its two All-Stars or no All-Stars for Boston, which is why the Celtics are "bent on" working out a deal with the Wolves to land Love.
"If we have a lot better team, we're looking for veteran players ready to win," director of player personnel Austin Ainge told Bulpett. "If we're staying young, we're looking at younger players. You know, we have lists and orders and ranks, and they change a little bit based on where you are in your development cycle."
Boston has dangled center Kelly Olynyk, its Nos. 6 and 17 picks in this year's draft and one of its future No. 1 picks in front of Minnesota on the trade block, but is willing to offer any asset (other than Rondo) to make it happen, according to the report.
Golden State is dangling Klay Thompson, a much more attractive trade piece for Minnesota, and is likely the more desirable destination for Love, as the Warriors continue to flirt with a title run in the Western Conference.
The Celtics' future is less clear, and if they don't land Love, that future becomes completely unknown.