Eight Bulls head-coaching candidates to replace Fred Hoiberg, lead rebuild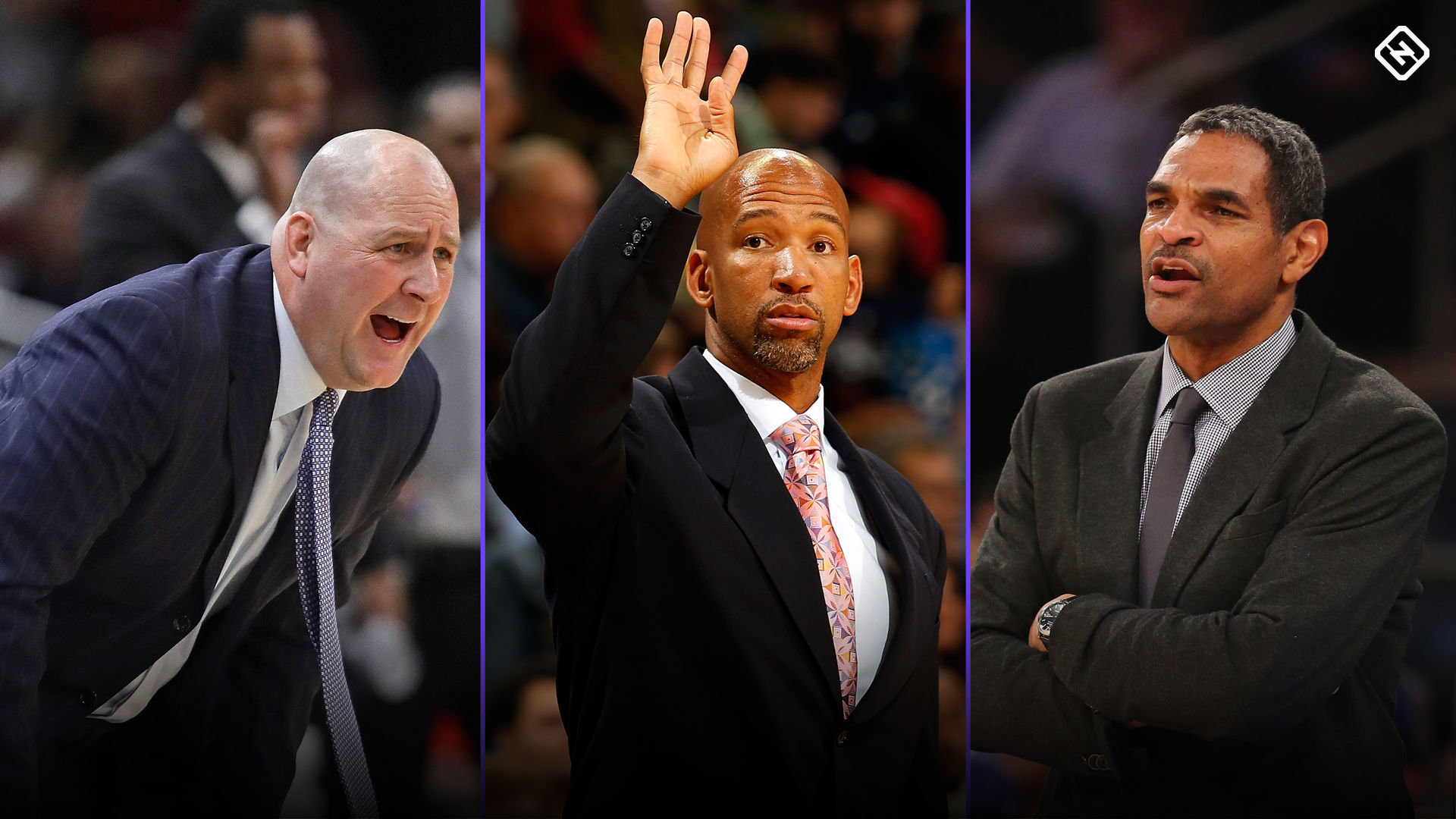 The Fred Hoiberg era ended rather abruptly Monday morning.
After an ugly 5-19 start to the season, the Bulls decided to fire Hoiberg, who was in the fourth season of a five-year contract. It's hard to blame Hoiberg for the failures of this current group, especially when considering early injuries to Lauri Markkanen, Kris Dunn and Bobby Portis, but Bulls executive vice president of basketball operations John Paxson says he was disappointed by more than just Chicago's record.
MORE: Bulls' front office set Hoiberg up for failure
Paxson addressing reporters: "We acknowledge Fred had to deal with a lot of difficult circumstances while he was here." Paxson said the decision was not based on the Bulls' record. He said that the Bulls have been "lacking an energy and a spirit."

— Malika Andrews (@malika_andrews) December 3, 2018
Who will now lead a Bulls team in the early stages of a rebuild? Here are a few possible candidates...
Jim Boylen (new Bulls head coach)
Boylen is a well-respected assistant coach who has been an NBA head-coaching candidate and coached at Utah. He'll get the first crack at keeping the job, and with the Bulls getting healthy bodies back, he's got a good shot at keeping it.
John Paxson said Jim Boylen will be given every chance to be head coach next season and possibly beyond.

— K.C. Johnson (@KCJHoop) December 3, 2018
Adrian Griffin
Few former players are as well-respected as Griffin, who has spent 10 years as an assistant coach and is currently with the Raptors. He played for Chicago in two separate stints and was a Bulls assistant for five years. Griffin has been patient in waiting for his chance to land a head-coaching job.
Monty Williams
Williams is eager for a return to the head-coaching ranks, and his experience — including two playoff appearances as head coach of New Orleans from 2010-15 — makes him a quality candidate. It does not hurt that Williams has a previous relationship with Chicago native and Pelicans star Anthony Davis, who can become a free agent in 2020.
Mo Cheeks
Another veteran coach and Chicagoan. Cheeks was inducted into the Hall of Fame this summer, and he has had head-coaching stints with the Sixers, Trail Blazers and Pistons. He has been a solid assistant coach for the Thunder for four seasons, and while he has not been clamoring to get back to a head-coaching role, doing so in Chicago would be appealing to him.
Ettore Messina
Messina has the Gregg Popovich pedigree, but there's a reason NBA teams have yet to give him a chance as the head coach. Some feel he is too rough and rigid on players and that his style might not translate well. Given that the knock on Hoiberg was that he was too soft on players, maybe that's not a bad thing.
Ime Udoka
Udoka also comes with a Popovich-related resume, but as a seven-year NBA veteran, his voice carries a different weight in the locker room. He was a strong candidate for multiple jobs last summer, and among assistants around the league, is considered ready to ascend.
Jay Larranaga
In the annals of assistant coaches looking for head-coaching gigs, Larranaga is building up quite a list of jobs for which he has been a bridesmaid. But he has a strong coaching background (his father is 47-year college coaching veteran Jim Larranaga), and he deserves considerable credit for the development of the Celtics over the last six years, dating back to even before Brad Stevens became head coach.
Chris Collins
It's a longshot, for sure, but Collins has turned around the Northwestern basketball program just a few miles north in Evanston, and NBA execs have their eye on him as a potential future NBA coach. His father, Doug Collins, was the Bulls coach from 1986-89.