Cavaliers reach agreement with David Blatt to become coach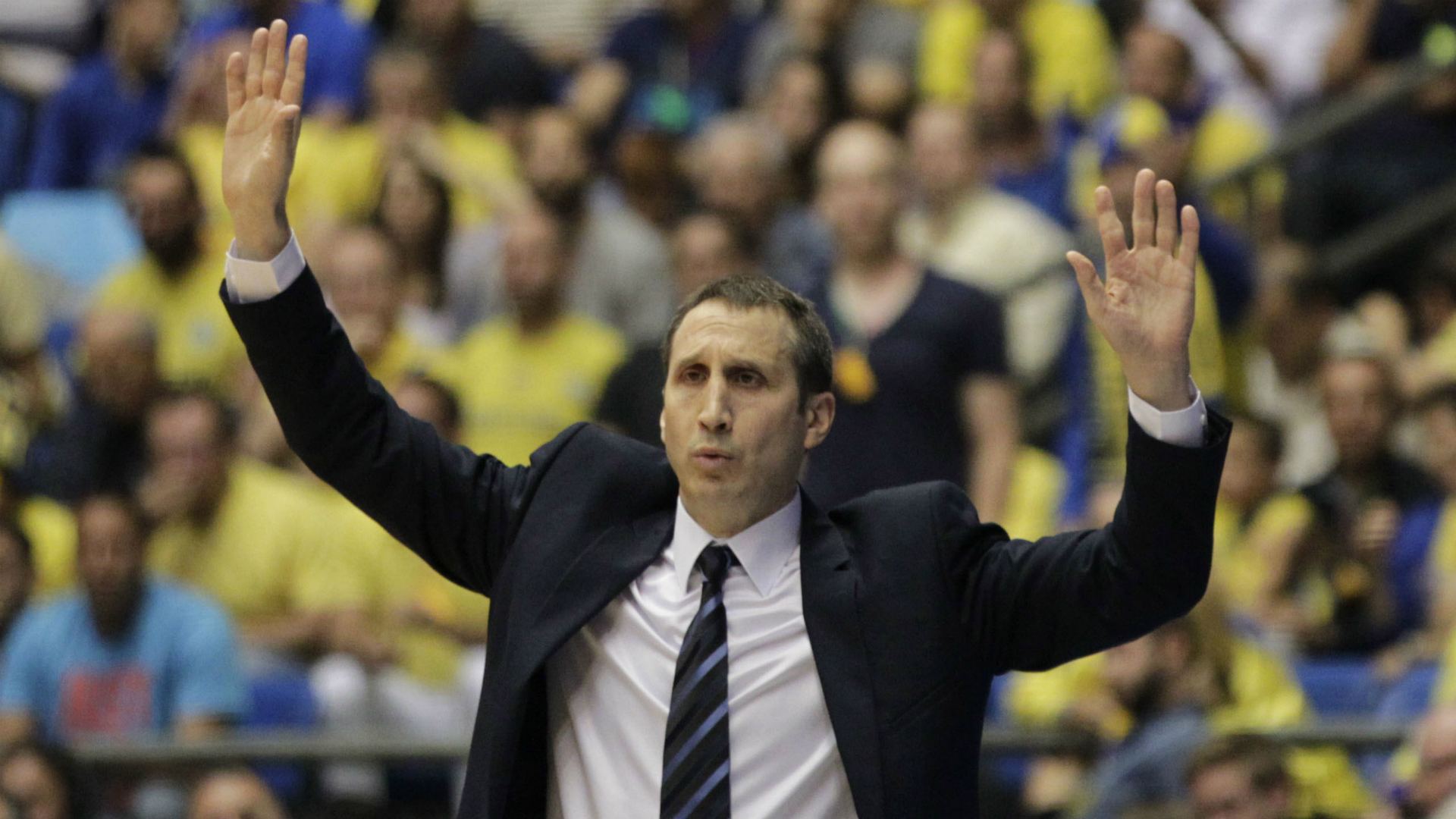 CLEVELAND — The Cavaliers went outside the box, and outside the country to find their new coach.
The club ended a 39-day search on Friday by hiring successful European coach David Blatt. The team announced Blatt's hiring on Friday night.
DEVENEY: LeBron? Kyrie? By ignoring stars, Cavs make right choice
The deal is worth up to $20 million for three years, with a team option on a fourth year, according to multiple reports. The Cleveland Plain Dealer was first to report the Cavs coming to terms with Blatt.
Massachusetts-born and Princeton-educated, Blatt spent the past two decades winning titles in Israel and leading Russia to a bronze medal at the 2012 London Olympics. The 55-year-old recently resigned from Maccabi Tel Aviv, a club he led to the Euroleague championship this season, to pursue his dream of coaching in the NBA.
He'll get his chance with the Cavs, who haven't been to the playoffs since 2010 and fired Mike Brown on May 12 following a 33-49 season. Blatt is Cleveland's third coach in three years and he arrives less than a week before the Cavs will select first in the draft.
Cleveland's surprising decision to give Blatt the job came after the team talked to several high-profile college coaches and met with some former NBA head coaches and other up-and-coming assistants. This week, the team zeroed in on Blatt, who is widely considered one of the game's brightest offensive minds.
As the sides were negotiating Blatt's contract, the Cavs got a closer look at Duke forward Jabari Parker, who worked out at the team's training facility in Independence, Ohio. Parker is one of the Cavs' options with the No. 1 overall pick, a selection they are determined to get right.
Last year, the Cavs selected forward Antony Bennett with the top pick, but he had a disastrous rookie season which began with him coming into training camp out of shape after undergoing shoulder surgery.
Cleveland was also considering Kansas center Joel Embiid, but he underwent foot surgery and is expected to be sidelined for two months. The Cavs have also worked out Jayhawks guard Andrew Wiggins.