LeBron? Kyrie? By ignoring stars, Cavs make right choice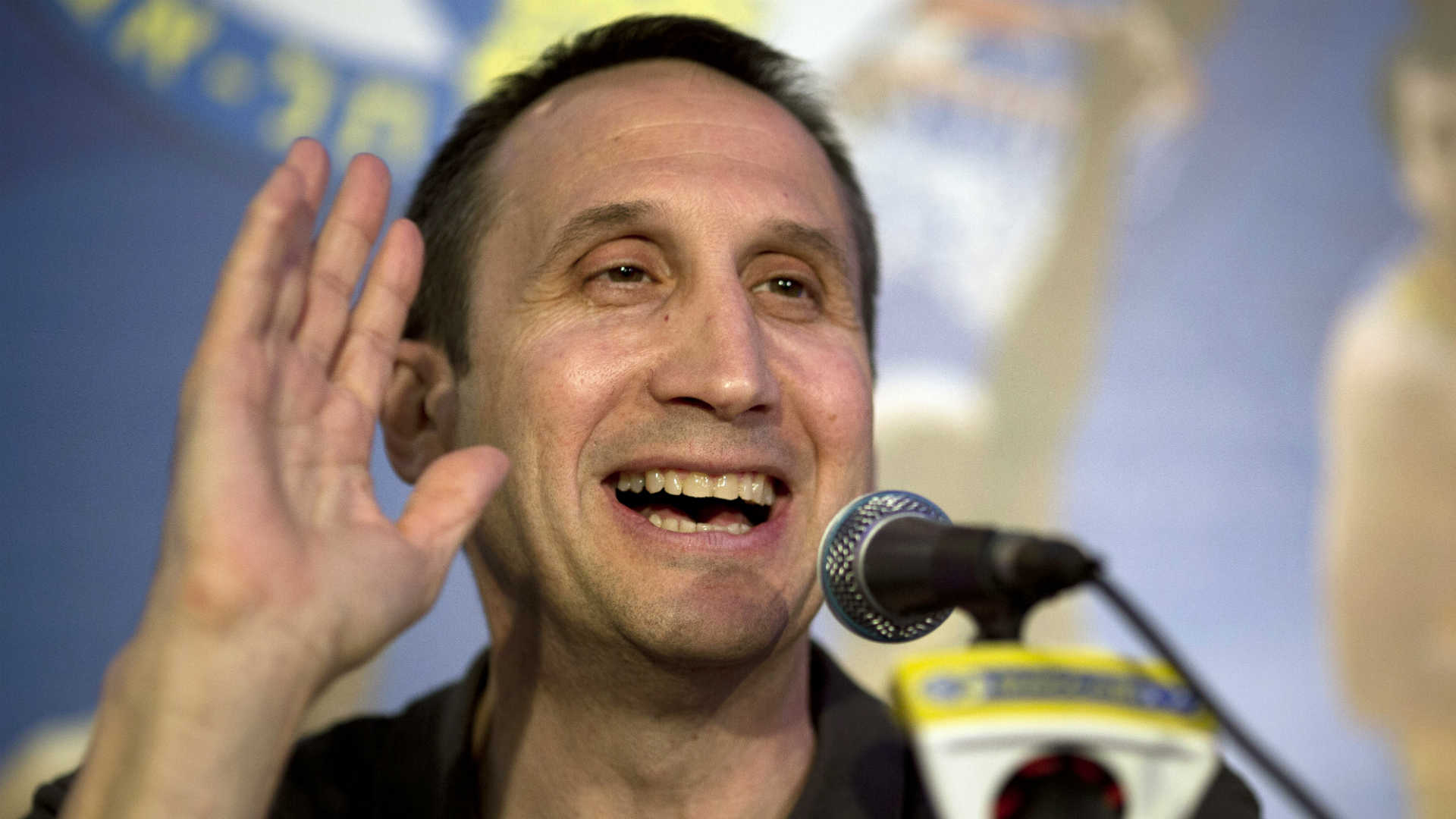 For nearly six weeks now, the Cavaliers have been searching for a coach, looking to make what one source called a "home-run" hire.
To those here in the U.S., news that Cleveland has hired former Russian national team coach David Blatt might not seem like much more than a bloop single. More important, to two pretty key current members of the NBA — Cavs point guard Kyrie Irving and Heat forward LeBron James — the hiring of Blatt is not likely to register a blip.
MORE: Cavs ink Blatt for three years; team option for fourth
But that is not a bad thing for Cleveland and new general manager David Griffin. This is clearly his hire, the guy with whom he is most comfortable, and it is probably about time that the Cavaliers do some things that are good for the franchise in general, rather than seeking out ways they could massage Irving or lure James back.
Internationally, Blatt is one of the most-respected coaches in the game, having led Maccabi-Tel Aviv to a thrilling Euroleague championship this year. With his stock at an all-time high, Blatt — originally from the Boston area — was set on joining the NBA this season, either as an assistant coach or as a head coach.
What affect the hiring of Blatt will have on the future of Irving, who is up for an extension this offseason, remains to be seen. Whether it will have any impact on what James might do in Miami has already been established as doubtful — James is most likely staying with the Heat. Many in coaching circles thought the Cavs would pursue a big-name candidate like Lionel Hollins, Tom Izzo or John Calipari, and the possibility of hiring Blatt only gained steam in recent days.
But Griffin is (rightly) approaching Irving's situation, the team's free-agent situation and the coaching situation as distinctly different entities. He has a wide-ranging grasp of the game — having coached in four countries — and an engaging personality. Maybe that will matter to Irving or James. Maybe it won't. But it mattered to Griffin, and that's what counts.
Moreover, Blatt has a great reputation for player development, and if Irving is to stay with the Cavaliers on a long-term extension, the team owes it to him and to itself to be honest: Irving has gone nowhere in the past three years and needs to have his game pushed forward. Maybe Blatt can do that.
Player development will be critical in Cleveland. Not only has Irving stalled, but the Cavaliers have the No. 1 pick in this year's draft and remain hopeful of bringing along last year's No. 1 pick, Anthony Bennett. Tristan Thompson and Dion Waiters need a boost, too.
The Cavaliers are making a four-year commitment to Blatt despite the fact that he has never coached in the NBA, even as an assistant. He is the fifth coach in the last two years to get a long-term deal despite coming in with no previous coaching experience on an NBA bench, joining Steve Kerr (Warriors) and Derek Fisher (Knicks) who were hired this year, and Brad Stevens (Celtics) and Jason Kidd (Nets) last year.
But Blatt is the third coach in three years for the Cavs, following Byron Scott and the re-hiring of Mike Brown last year, a decision that came more from owner Dan Gilbert than from the general manager at the time, Chris Grant.
The Cavs should not spend any more time stroking egos of star players, whether it's Irving or James. Blatt is Griffin's hire, and he will be the Cavs' coach for the foreseeable future.
He will have time to prove he is the "home-run" choice.