Jabari Parker: Tanking in Cleveland workout 'didn't happen'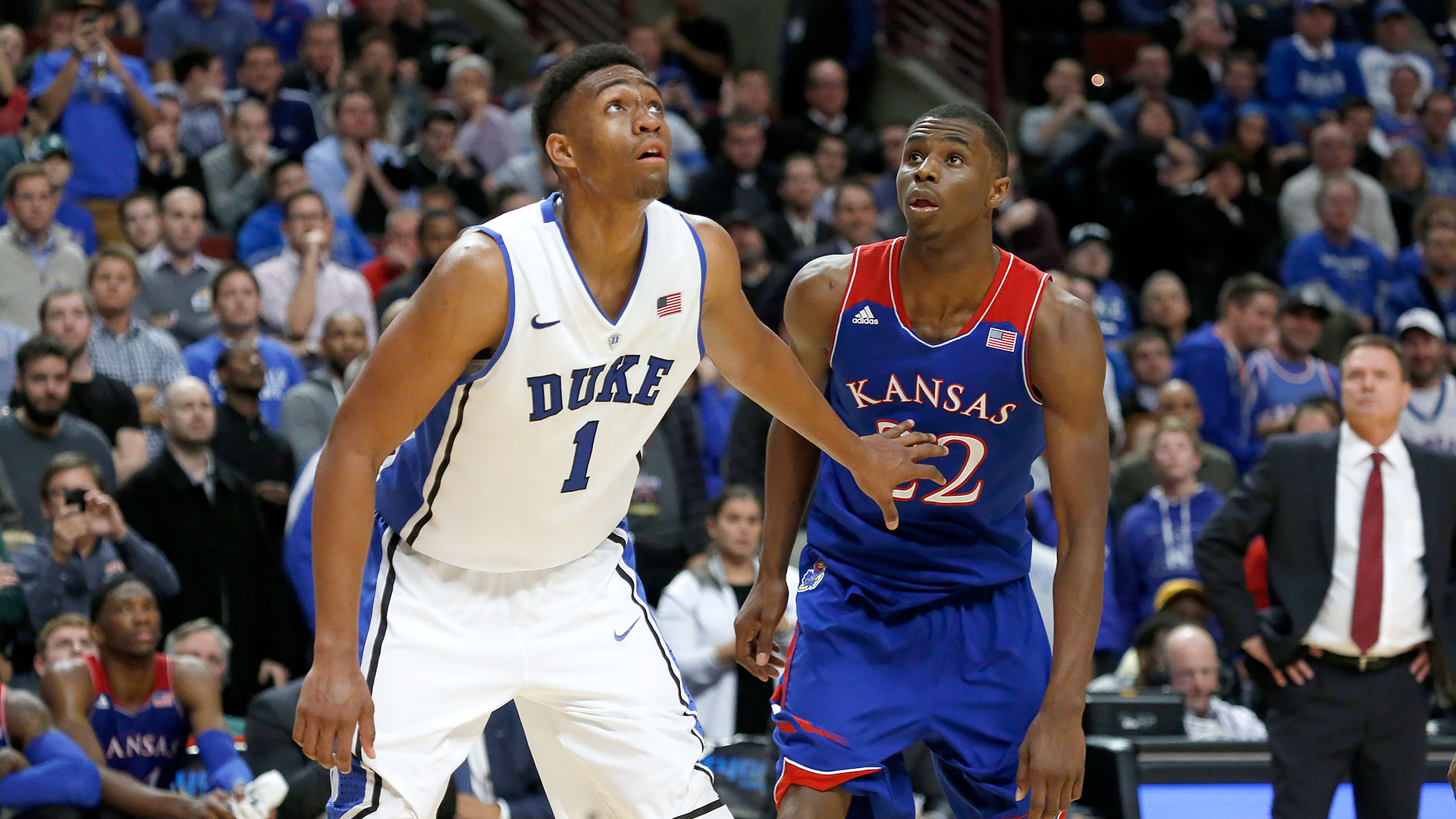 NEW YORK — It is has become the source of much predraft speculation, and according to forward Jabari Parker, it's just not true.
Parker, as was reported by ESPN, supposedly went into his workout last Friday with the Cavaliers, holders of the No. 1 pick, overweight and uninspired. One source was quoted, anonymously, as saying Parker, "tanked."
MORE: Mock Draft | Gilbert calls ESPN report "nonsense" | Fratello knows Blatt
The motivation? Parker, a Chicago native, could be closer to his family playing in Milwaukee, which holds the No. 2 pick and has targeted him as the preferred choice.
"That didn't happen, I have a pretty competitive nature when it comes to the court," Parker said, meeting the media here on Wednesday. "I have too much pride to just waste other people's time. I come from Duke. And most important, I come from a family with good values."
Still, Parker — who averaged 19.1 points and 8.7 rebounds as a freshman at Duke — said he thinks he is destined to go to Milwaukee, because the Bucks flat-out told him they would take him if he were still on the board. In meeting with the Cavaliers, he said, there was not a solid commitment that he would wind up there.
No. 1? No. 2? Parker said he understands he is in a very talented draft class, and can't go wrong either way.
"This is a really good draft, we have a lot of veteran players and a lot of young players at the same time," he said. "We all represent something, whatever it is, we need to embrace it. I wouldn't feel no pain to go No. 2, or to go No. 1. I am not too worried about that."
What's more, Parker said he would like the opportunity to discuss the tanking rumor with whatever source originally passed that along.
"There's going to be a lot of speculation and a lot of negativity," he said. "But honestly, I would be glad to look that person in the eye that wrote that stuff and can give me those assumptions."