Jimmy Butler trade won't heal relationship between Tom Thibodeau, Timberwolves ownership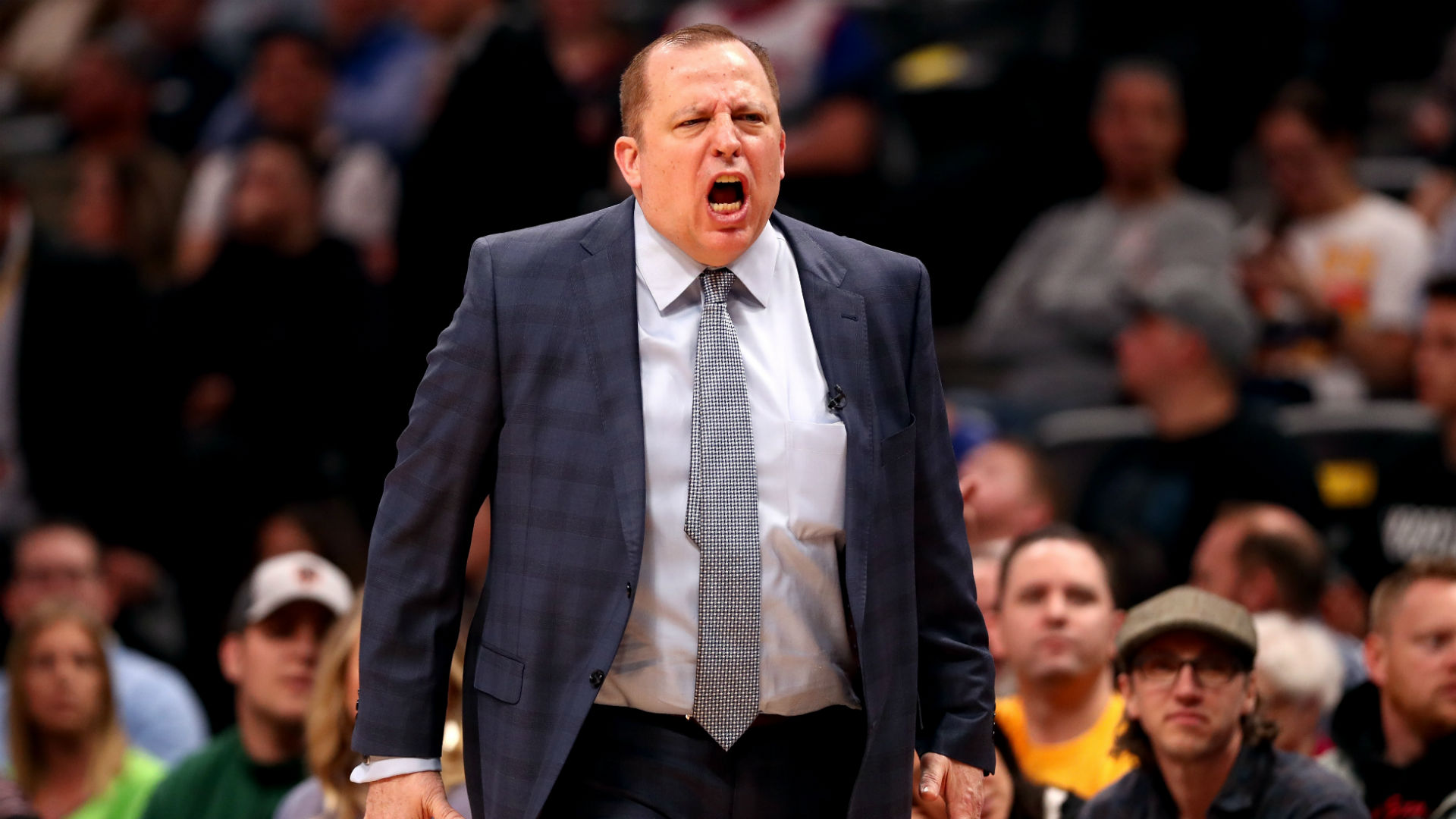 The rift between Jimmy Butler and the Timberwolves that developed over the bizarre last 94 games has finally been torn asunder. Butler will land in Philadelphia, prepared to commit to the up-and-coming Sixers the way he would not in Minnesota.
The haul for the Wolves is a good one. They get Dario Saric, a versatile big man whose value was obscured by budding stars Ben Simmons and Joel Embiid in Philly, as well as wing Robert Covington, who had enough 3-and-D skill to warrant a starting spot on last year's conference semifinalists.
TRADE GRADES: 76ers take calculated risk with Butler deal
But the Butler rift has left in its wake an exposed chasm at the top of the franchise, with head coach and president of basketball operations Tom Thibodeau (flanked by general manager Scott Layden) on one side and owner Glen Taylor on the other.
Around the league, trading Butler was not expected to heal that gap and, in the end, it could bring the entire relationship to a close once the dust settles. The remaining issue is whether Thibodeau finishes the season in Minnesota, and with the team on a five-game losing streak, that's not certain.
As a league source said recently, "Thibs feels disrespected. He has done what he came to do with that team. He got them to the playoffs. He got them headed in the right direction. He probably should have been given more leeway to handle this situation himself."
Instead, Taylor sought to honor Butler's trade demand from the get-go, even if it meant bringing back a package of young players and/or draft picks that would damage the team in the short term but could have long-term benefits.
Thibodeau, who coached Butler for four years in Chicago before Butler went to Minnesota in a trade before last season, has an understanding of Butler's tendency toward stubbornness and hot-headedness. He wanted to persuade Butler to stick with the team and give it another chance at a playoff run. Thibodeau and Butler led the Wolves to their first playoff appearance since 2004 last season.
MORE: NBA Twitter has fun reacting to Jimmy Butler trade
The idea was to shut down trade talks around Butler before they happen, and count on Butler's desire to be on the court to win out over his wishes to be elsewhere. That was a gamble that could have been costly to the franchise if Butler didn't come through, especially because he can be a free agent next summer.
That was too risky for Taylor. There was little chance of Butler changing his mind on a trade once Taylor began talking with other teams, even if that wasn't part of Thibodeau's plan. The Wolves got off to a 4-4 start, but lost five straight on their just-finished road trip, and the need for some sort of resolution on Butler became clear.
There's a chance that the Wolves can bounce back in the standings from here. They are bringing in some pieces that could fit nicely with their current group and will provide some needed depth. There is certainly enough talent to earn a West playoff spot.
But it's hard to see how Taylor and Thibodeau patch up their working relationship. Taylor was publicly undermined by his employee, Thibodeau. At the same time, Thibodeau — who has the best understanding of his players on and off the floor — felt he earned enough respect to deal with Butler himself. Expect lingering bitterness, even if that does not come through publicly.
MORE: Jimmy Butler gets candid on trade request
Thibodeau will get the chance to reshape this group with Saric and Covington, and despite the losing streak, the Wolves' record will bounce back. They play 10 of their next 12 at home (where they are 4-1), and will have plenty of practice time to adjust for the new guys. The two road games come against the Nets and Cavaliers.
If this stretch goes well, Thibodeau should finish out the year as coach, which would leave only two years on the five-year contract he signed in 2016. But after that, the mutual dissatisfaction between Thibodeau and Taylor likely will lead to a parting of ways.
If this stretch comes up short, though, Thibodeau could be out before year's end. There have long been whispers that assistant coach Ryan Saunders — son of Wolves' all-time winningest coach Flip Saunders — would eventually take over the team. That plan could be accelerated if Thibodeau doesn't put the team back into playoff contention quickly.
Taylor and Saunders have a good relationship. That, at least, would be a positive change for a franchise still in turmoil at the top.