Lakers vs. Warriors results: Score, highlights from Los Angeles' stunning victory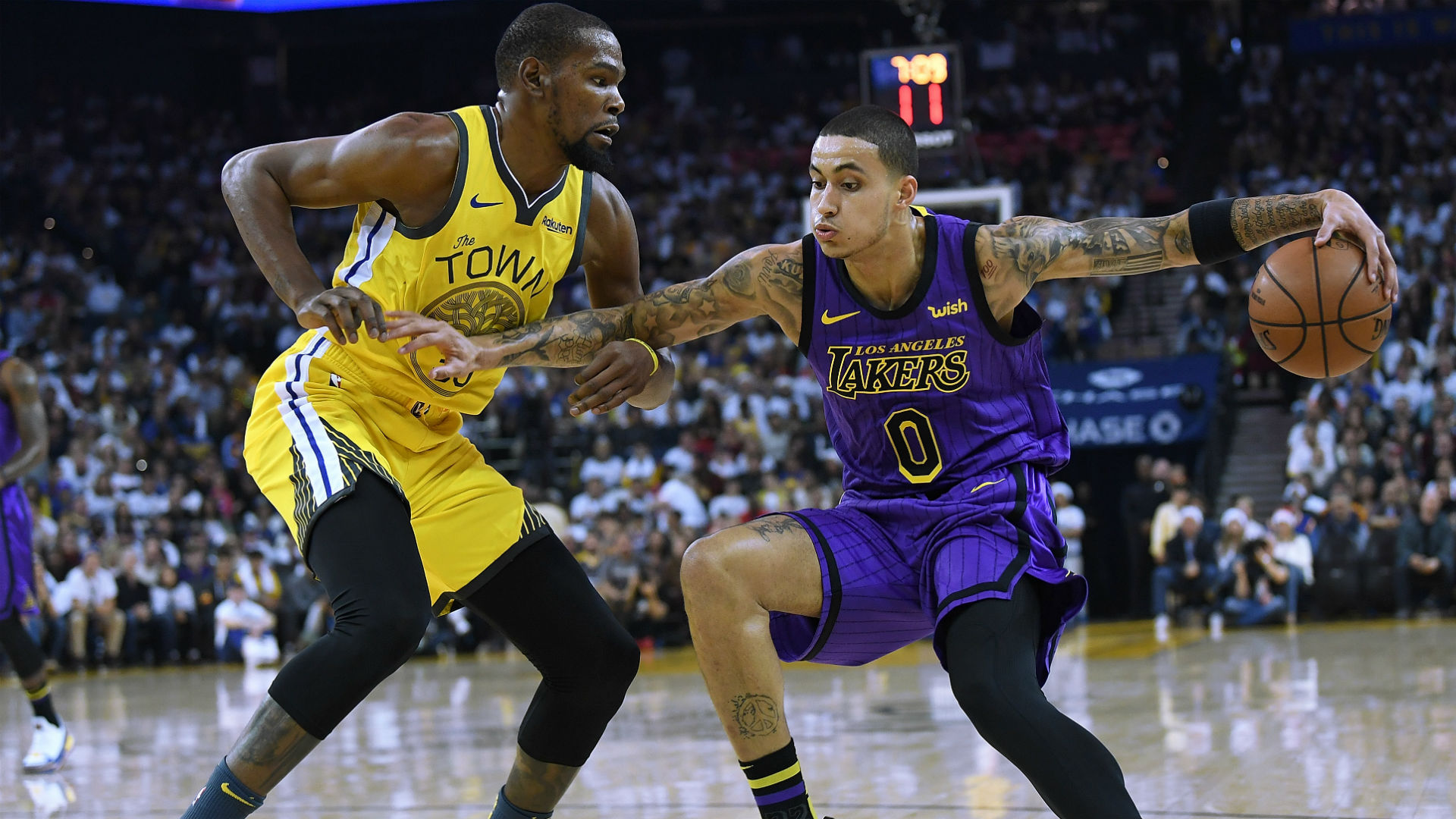 Despite missing LeBron James for the majority of the second half, the Lakers crushed the Warriors on Christmas Day, winning by a final score of 127-101.
James left the game early in the third quarter with a groin injury and did not return, but his teammates finished strong, outscoring Golden State 36-19 in the fourth quarter to secure the victory. Rajon Rondo (15 points, 10 assists, plus-24) and Ivica Zubac (18 points, 11 rebounds, plus-25) were the unlikely heroes down the stretch.
MORE: Biggest storylines for Christmas Day games
The Warriors looked out of sorts all night, shooting 40.9 percent from the field and 25.0 percent from 3-point range. Andre Iguodala scored 23 points off the bench, but the starters failed to capture the usual Golden State magic on offense and string together stops on defense.
Sporting News provided live updates throughout the game. Catch up on all the highlights from LA's win below...
Final: Lakers 127, Warriors 101
10:35 p.m. ET — And that's a wrap. Seven different Lakers players hit double-digits in the points department.
10:27 p.m. ET — Steve Kerr is pulling the starters. The Lakers are ahead by 23 with just over three minutes to go. This is an impressive all-around performance by Luke Walton's squad.
10:21 p.m. ET — LeBron James is out for the rest of this game, but there is good news for Lakers fans.
10:12 p.m. ET — Wow. The Lakers rattle off an 11-3 run and push their lead to 17. The Warriors are not on the same page right now.
End of third quarter: Lakers 91, Warriors 82
10:01 p.m. ET — Lance Stephenson beats the buzzer to give the Lakers a nine-point lead ahead of the final frame. However, the bigger story for Los Angeles is LeBron James' status for the rest of this game — and beyond.
9:54 p.m. ET — And here come the Warriors. With LeBron James out, Golden State surges to a 19-7 run. 
9:47 p.m. ET — Lonzo Ball confidently steps into a midrange jumper. The young Lakers are still playing with confidence against the defending champs.
9:41 p.m. ET — LeBron James heads back to the locker room with what appears to be a groin injury. That could be a big problem for the Lakers if he is out for extended minutes.
9:33 p.m. ET — Kevin Durant... still good at basketball.
Halftime: Lakers 65, Warriors 50
9:10 p.m. ET — A terrific first half from the Lakers. LeBron James has been the driving force (17 points, 10 rebounds, five assists), but he's getting plenty of help from LA's supporting cast. The Lakers are shooting 58.1 percent from the field and 46.7 percent from 3-point range.
The Warriors are struggling offensively at 38.9 percent from the field and 22.7 percent from beyond the arc. Golden State's leading scorer? Andre Iguodala with 16 points off the bench.
9:07 p.m. ET — Kevon Looney did his best, but it's LeBron James.
9 p.m. ET — What kind of crazy magic is this, Rajon Rondo?
8:52 p.m. ET — No-look pass for the easy dunk. Classic Warriors.
8:45 p.m. ET —  Lance Stephenson comes off the bench and drills two 3-pointers. (Of course he is also playing air guitar.)
End of first quarter: Lakers 32, Warriors 25
8:37 p.m. ET — The Warriors finish the first quarter 3-of-12 from 3-point range despite a few open looks. LeBron James is already trending toward a triple-double with eight points, five rebounds and four assists.
8:26 p.m. ET — Brandon Ingram has what the NBA Draft folks call "wingspan."
8:17 p.m. ET — Four of the five Lakers starters are on the board to start this one. A little bit sloppy on both sides. Perhaps too much eggnogg earlier in the day.
7:58 p.m. ET — You're a mean one, Mr. Grinch...
7:40 p.m. ET —  This is definitely a normal shot all NBA players attempt.