SN source: LeBron James 'very likely' to stay in Miami, but for how long?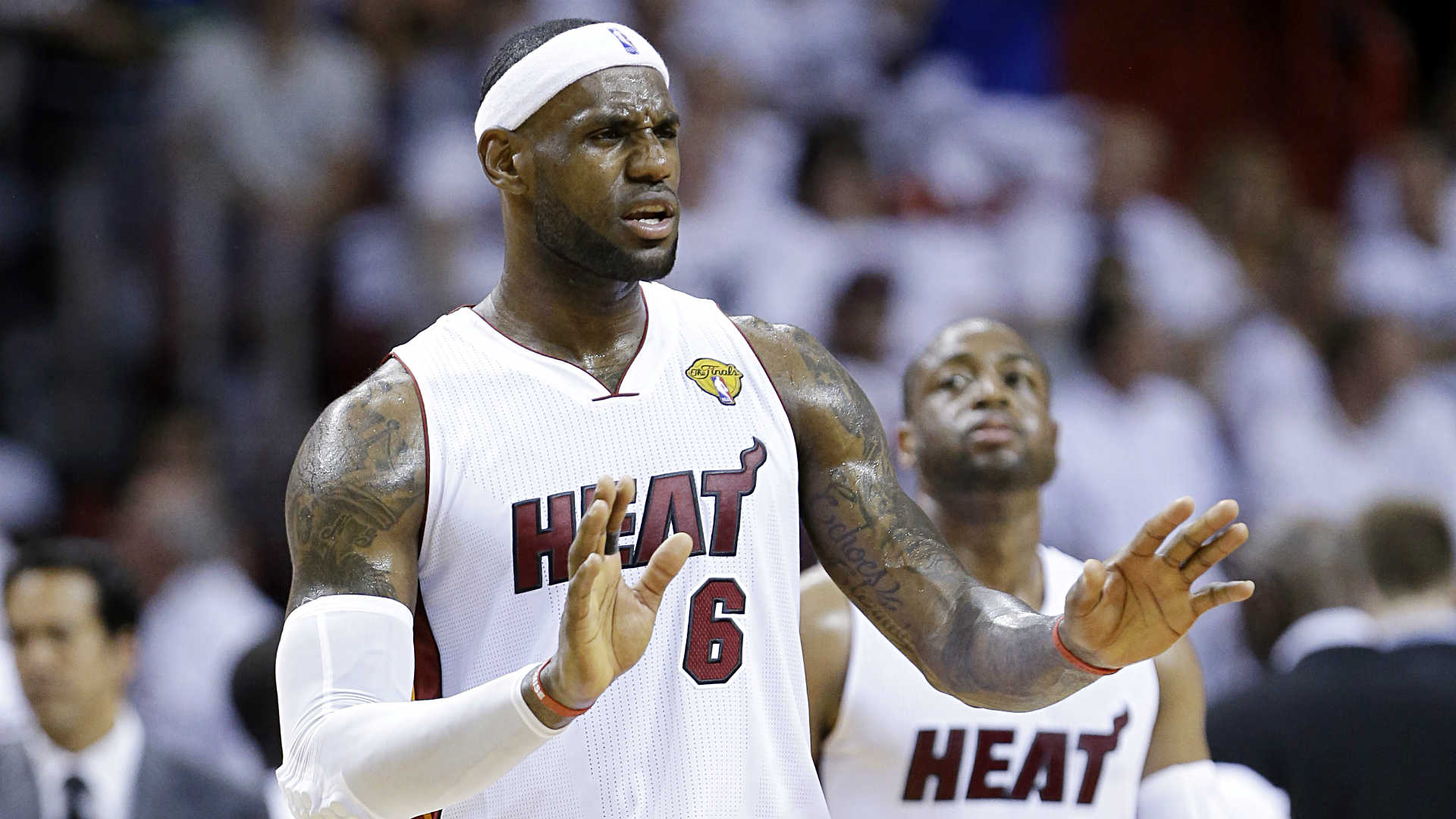 Since the Heat were picked apart by the Spurs in five games in the Finals, much of the focus around the NBA has been on the futures of the three stars who signed on to play in Miami back in the summer of 2010 — LeBron James, Dwyane Wade and Chris Bosh. All three have opt-out clauses in their contracts and can become free agents on July 1.
With the way the Heat played against San Antonio, the fear in Miami has been that James would bolt this summer, looking for a situation with younger stars and a deeper roster. But a source close to the situation told Sporting News that, while no final decisions have been made, James "is very likely" to stay in Miami.
MORE: Bosh calls season a 'grind' | Allen ponders retirement | Miami future | Finals photos
The source indicated that James remembers all too well the way he was pilloried for leaving Cleveland four years ago, and that he has worked hard to rebuild his public perception. He feels the team can still win in Miami, and bolting while the team is still of championship caliber will undo the remaking of his image.
The question is, how do James and the Heat do this?
James could opt in on the final year of his contract, getting Wade and Bosh to do the same. That would give the Heat another year to make a run at a championship. But, that could be problematic because it would allow for all three to hit free agency again next summer, a distraction they would like to avoid.
James could opt out of his deal and sign on for as long as five years in Miami, but that choice has problems, too. It was obvious that, against the Spurs, Wade and Bosh were not carrying their share of the star-player load, and that the rest of the roster had all but dried up. Miami is short on talent around James, and committing to the Heat for five years could put James into a corner.
Thus, the most likely scenario is for James to opt out and re-sign on a short-term deal, probably three years with a player option after the second season. That would ensure that James would be committed to the Heat for a couple more years, but would have the flexibility to go elsewhere should the team slip.
We are still a little less than two weeks removed from the start of free agency, and James said on Tuesday that he would weigh his options after a family vacation. But by all indications, a Miami return remains the only real option.