LeBron James would 'love' to play with 'a lot of great players,' not just Anthony Davis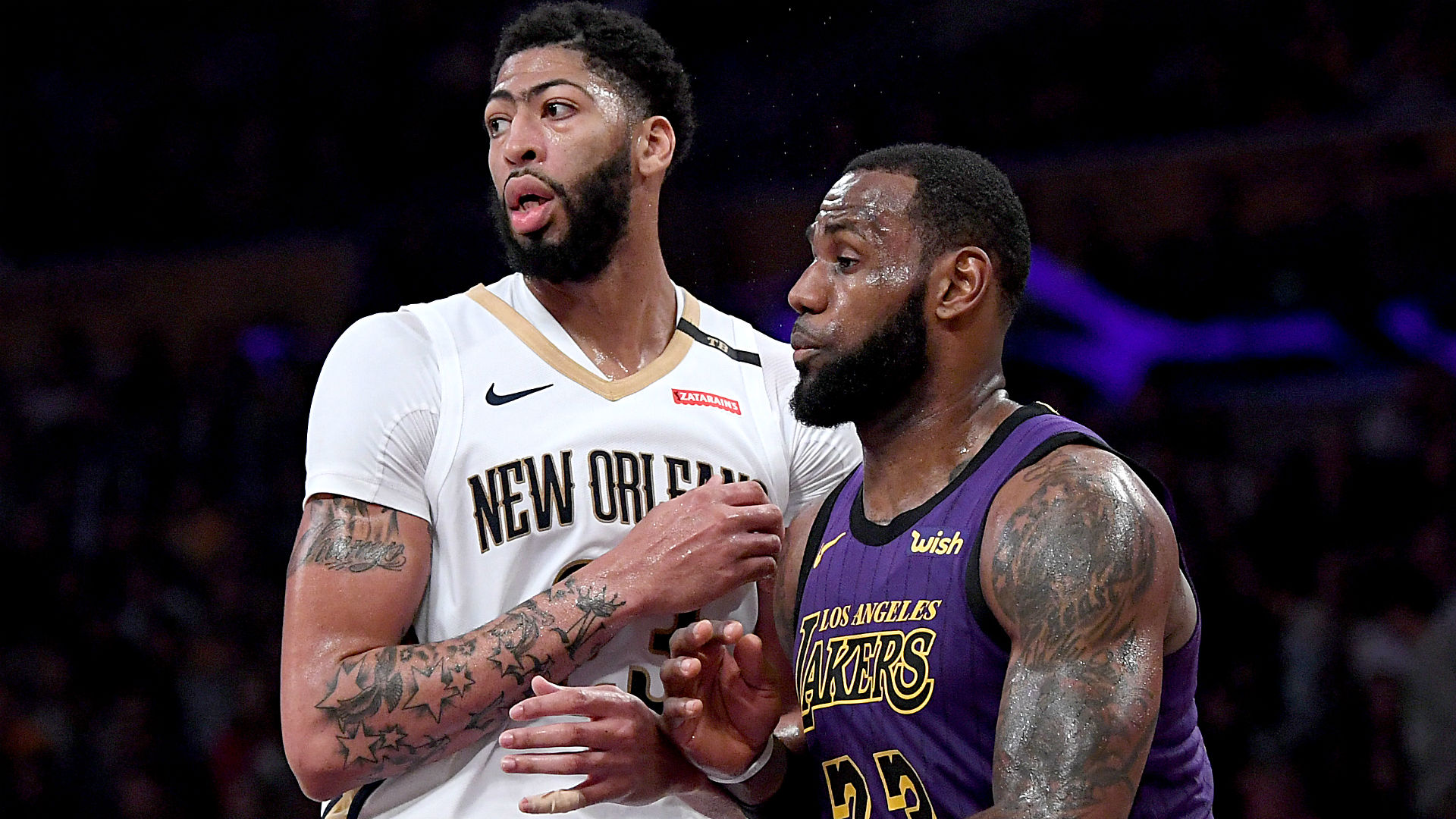 LeBron James and Anthony Davis met on the court after James' Lakers defeated Davis' Pelicans on Friday night in LA, but their get-together lasted only a few seconds. The NBA world no doubt would have gone into orbit had the two held a mini-summit.
James helped build the anticipation earlier in the week when he said it would be "awesome" to play with Davis, who is rumored to be a Lakers trade target. James' statement was met with cries of "Tampering!" from a handful of NBA general managers, but the league said James didn't break any rules.
After Friday's game, James "tampered" some more, with other players, as he answered a question about his Davis comments. This was the exchange:
MORE: Woj says Celtics can ruin Lakers' Davis plan if they include this player in trade
James: Ask me: Would I like to play with Kevin Durant? Ask me right now.
Reporter: Would you like to play with Kevin Durant?
James: Absolutely. Ask me if I'd like to play with Jimmy Butler. Say it right now.
Reporter: (Begins to ask . . .)
James (interrupting): Ask me about Kyrie Irving, Giannis (Antetokounmpo). Ask me about (Joel) Embiid, Ben Simmons. Go ahead, all of 'em, Luka Doncic, ask me right now.
Reporters: . . . 
James: Come on, guys, it's not rocket science. (Laughs.) It's not rocket science. These are great players, absolutely. I would love to play with a lot of great players. That's just who I am. So people get caught up in bunches sometimes when they wish they can control what you say, and they can't control me, at all — and I play by the rules.
Davis, 25, would fulfill the Lakers' wish for a second star to pair with James. He is averaging 28.1 points (fourth-best in the NBA) and 12.6 rebounds after a 30-point, 20-board performance Friday at Staples Center.
He also shares an agency with James, Klutch Sports Group, which signed Davis in late September.