Bad call: Wiggins' night out during draft week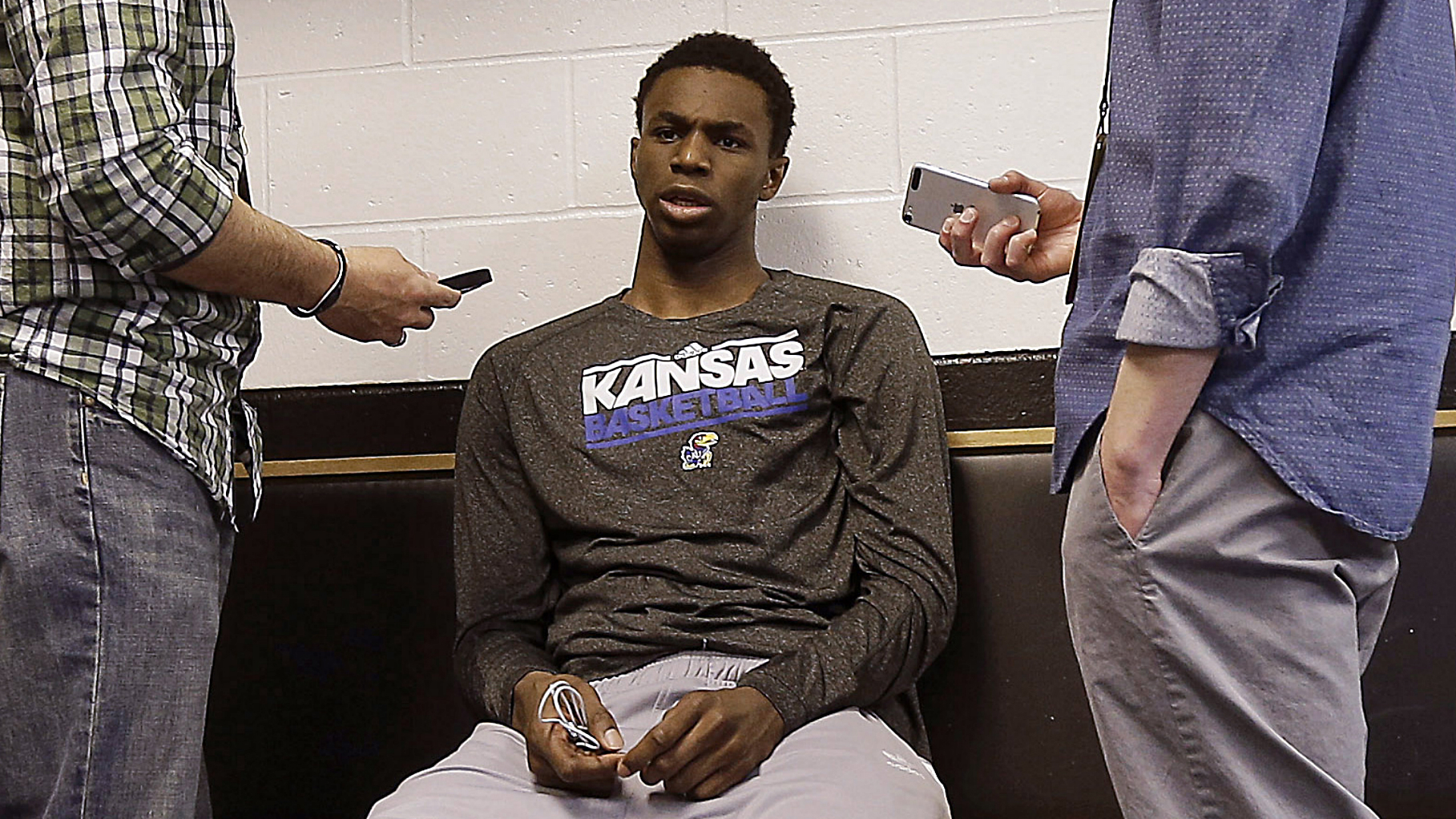 There are times to go out and have a good time, and then there are times to stay home.
Potential No. 1 pick Andrew Wiggins may need a refresher course on the second part of that statement this week, with the NBA Draft looming just 48 hours away.
MORE: Latest mock draft - Wiggins a clear No. 1 | Latest NBA Draft rumors
Wiggins was at a Toronto nightclub with rapper Juicy J around 1:30 a.m. Monday when two people were stabbed outside the club, TMZ reported. 
In an attempt to gather more information about the incident and potentially identify a suspect, police questioned several people in attendance — including Wiggins and Juicy J.
Police told TMZ that neither Wiggins nor Juicy J was ever considered a suspect, which would make this a non-story were it not for the draft on Thursday.
Certainly, Wiggins cannot control what happens around him, but he can control whom he associates with and when.
One's draft stock is a volatile, ever-evolving characteristic, and it doesn't take much for a GM or a team's front office to get cold feet.
Why chance your future for one night in a club?
In hindsight, perhaps it would have been wiser for Wiggins to stay home until after Thursday night.
Chances are, he'll have plenty more to celebrate then.