Source: Michigan's Mitch McGary 'all but assured' of first-round spot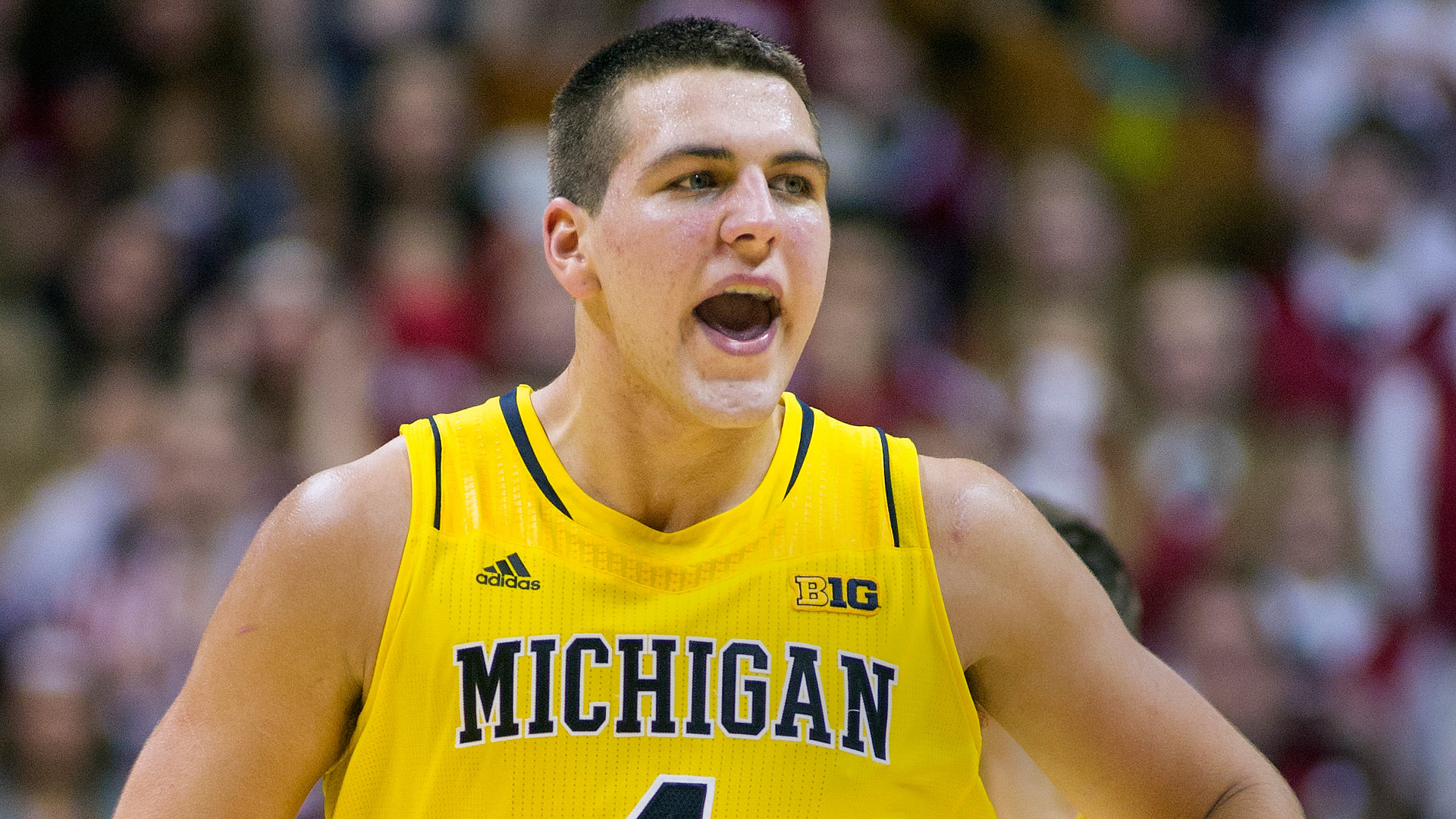 NEW YORK — A year ago, Michigan forward Mitch McGary might have been in better position to enter the NBA. Following the Wolverine's impressive run to the championship game in the NCAA tournament, McGary's stock was at a high — in a weak class, some saw him as a potential lottery pick.
Now, he will not be a lottery pick. But a source told Sporting News that he is a near-certainty to be a first-round pick, and that he, "has been all but assured," that a team in the 20s will grab him if he is there, barrring a trade or an unlikely slip by a high-ranking propsect. It has been rumored that the team is either Oklahoma City, which has picks Nos. 21 and 29, or Charlotte, which holds No. 24.
MORE: Mock Draft | Stauskas, Harris rivalry extends to draft | Robinson believes extra year worked
In the early stages of this season, scouts were impressed by the overall work McGary put in. He averaged 9.5 points and 8.3 rebounds in eight games, and was particularly impressive when the stakes were highest — against the highly ranked frontcourts of Florida State (14 points, 12 rebounds) and Duke (15 points, 14 rebounds).
But then things unraveled for McGary. He suffered a back injury that ended his season and required surgery in January. While the Wolverines were in the midst of their tournament run this year, McGary failed a drug test and was slated for a lengthy suspension from the NCAA.
McGary was left with almost no choice but to enter his name into the NBA draft.
"It's been a tough situation for him," said Michigan teammate Nik Satuskas. "I am proud of him for him being honest about everything that happened and letting the media know before things came out without him saying it. It's a tough situation for him, but he has been working really hard to get back into shape and rehab from his back injury. …
"What happened to him was unfortunate, being forced to leave, which sucked. But I think he is going to be ready for this, he has been working hard."
If he winds up in the first round, no one should be surprised. He is still a very talented player, and as long as the back problem is not too risky, he is a lottery talent available in the back end of this draft.
"I was kind of shocked and surprised about what happened and that outcome," Michigan forward Glenn Robinson III said. "But I always tell people Mitch is a person who, no matter the outcome, he is going to make the most of that outcome. I talked to him, he is in high spirits and that was one thing I wanted for him."