NBA trade rumors: Count 76ers in if Cavaliers want to peddle No. 1 pick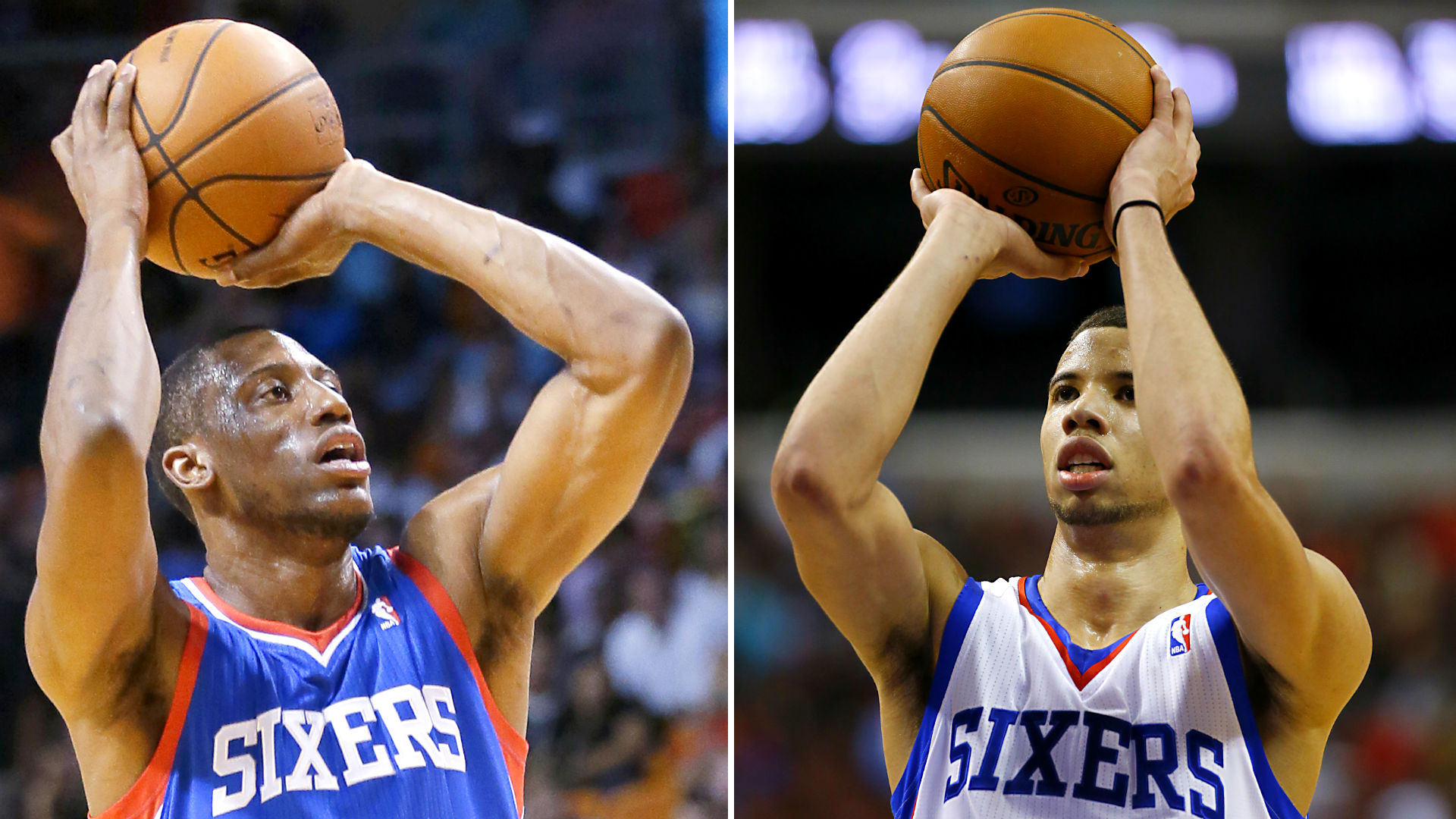 Joel Embiid's foot surgery upset the draft plans of many NBA teams. Word spreads that the Cleveland Cavaliers are increasingly interested in trading the No. 1 overall pick.
Count the Philadelphia 76ers among the interested. In fact, the Star-Ledger of Newark, N.J., cites a report than Embiid's injury has heightened talks with the Cavs.
First question: If the Sixers want to move up, who would they take? SN's Sean Deveney has them calling Australian guard prospect Dante Exum at No. 3, but the man they really want might be small forward Andrew Wiggins. 
Deveney has Wiggins going to the Cavs at No. 1. 
More rumors: Klay Thompson/Kevin Love | Afflalo to Magic? | No Love, no Rondo?
Second: Who would the Sixers offer for the first pick? The No. 3 is generally seen as a certainty in this package. The Star-Ledger suggests a deal could include forward Thaddeus Young, the No. 10 overall pick or a second-round selection. It also says the Sixers would likely have to accept center Anderson Varejao to balance the deal.
Exum is among players known to have worked out of the Sixers, so they know something of a young player without significant big-time experience or exposure. 
There also was talk of the team making inquiries about interest in Michael Carter-Williams. 
The Sixers have significant interest in drafting Marcus Smart. They likely would need to move up from the No. 10 pick to get him. 
A deal involving the No. 10 pick could scotch their attempt to land Smart, who isn't likely to get past the Boston Celtics at No. 6. 
The Cavaliers, meanwhile, want picks to help their rebuilding program. They also are believed to be shopping the No. 33 overall selection.
Meanwhile, theories suggest the Sixers won't need to trade away the No. 3 pick to get Wiggins. One, from Philly.com, suggests the Cavs might well stick with Embiid as their choice. If that happens as the Milwaukee Bucks select Parker at No. 2, Wiggins is there for the taking.