Report: Ray Allen leaning toward returning for 19th NBA season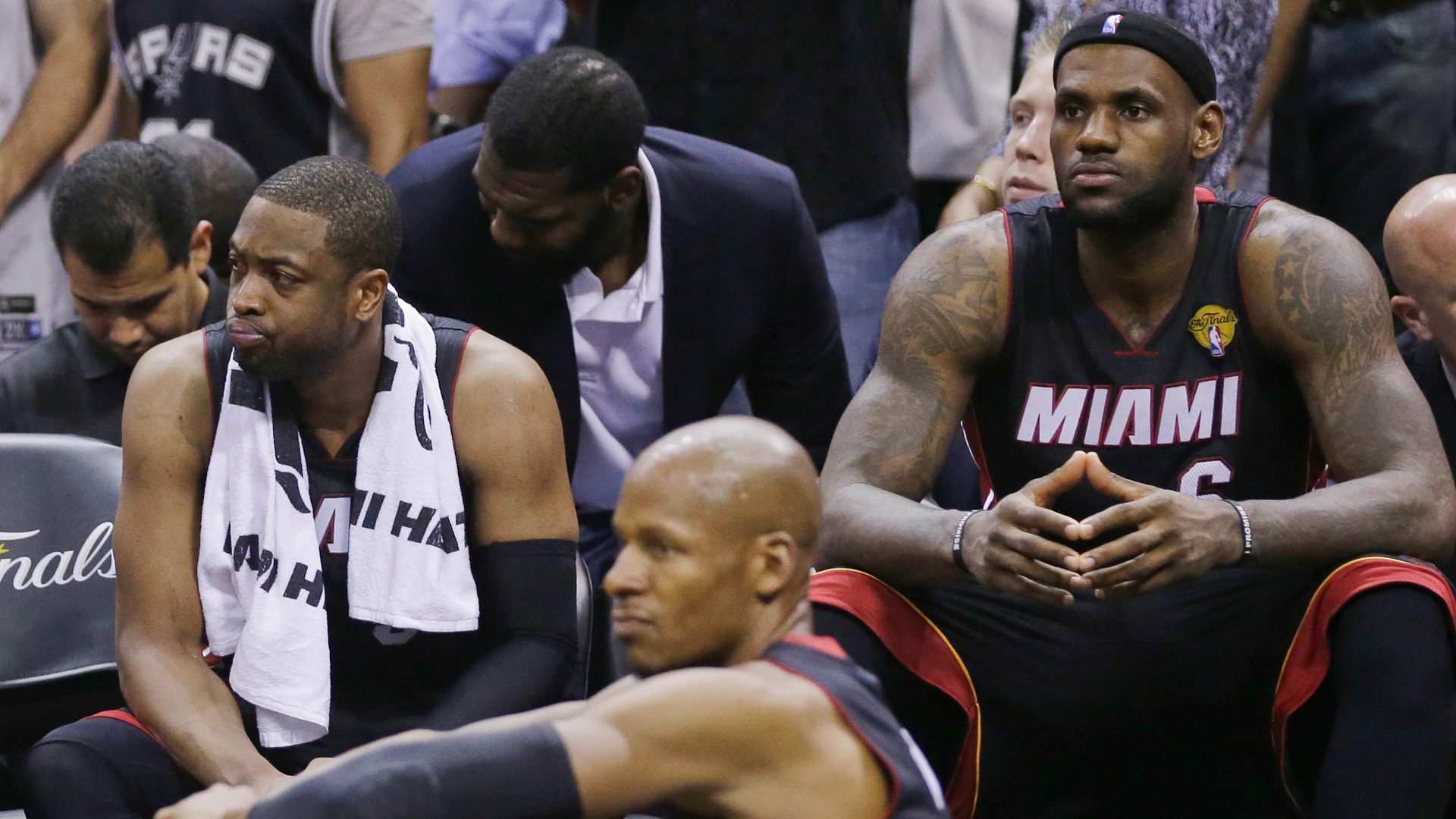 Miami Heat guard Ray Allen is leaning toward returning to the NBA for his 19th season, according to ESPN.com. 
One priority for Allen is to continue playing alongside LeBron James, who informed the Heat on Tuesday that he would opt out of the final year of his contract and become a free agent. When July 1 hits, Allen and James will both be unrestricted free agents.
MORE: James is a free agent | Wade decision Heat's big issue | James opt out changes Cavs odds
If he were to return, Allen, who turns 39 in July, would play out his 19th NBA season. His teammate Shane Battier already has decided to retire after making it to four consecutive NBA Finals and winning two with the Miami.
 Dwyane Wade and Chris Bosh have yet to inform the team of their plans, but each will have to make a decision before the June 30 deadline. 
"No news here yet," Wade told media on Tuesday.
Allen does not have to retire for health reasons. This past year he played 73 regular season games and he averaged 9.3 points on 41 percent shooting in the postseason.
After the Heat's Game 5 loss in the NBA Finals, Allen said he would call it quits only if he felt it was time.
"One thing is for certain, to [make a retirement decision] on my terms is the most important thing," Allen said. "Whether that is me retiring, staying here or going somewhere else, it will be on my terms. I've made it to this point, and I felt great that I have the choice to make it for myself."