With Terry Rozier trade rumors swirling, which teams could pursue Celtics guard?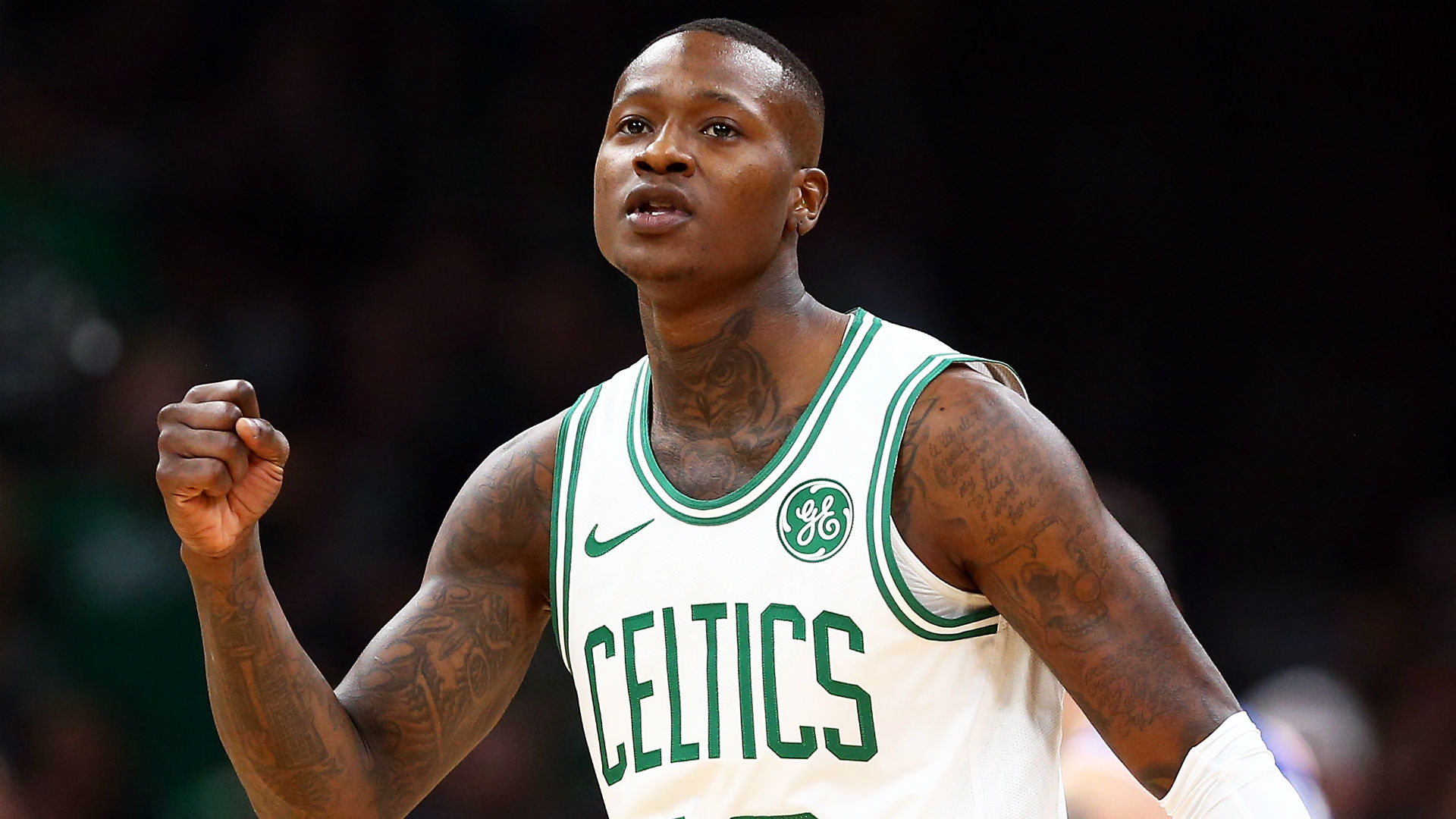 Is Terry Rozier actually available? Well, that depends on what you believe. 
At least seven NBA teams are monitoring the status of the Celtics guard, according to The Athletic's Shams Charania, but Boston general manager Danny Ainge quickly refuted the report. He said no teams have called about a potential deal, and Rozier shot down any concerns about his playing time.
"If you know me," says Terry Rozier, "I'd never be one to complain about playing time."

— Boston Celtics (@celtics) November 8, 2018
TRADE RUMORS: Are Heat ready to make a move?
However, Rozier said just last month that it can be "tough when I don't get the minutes that I may want." Rozier is averaging 7.7 points, 4.5 rebounds and 2.0 assists in 22.5 minutes per game this season, a significant drop after he took over as the Celtics' starting point guard during the 2018 NBA playoffs (16.5 points, 5.7 assists and 5.3 rebounds in 36.6 minutes per game).
With Kyrie Irving and Gordon Hayward fully healthy and a plethora of talented options on the roster, head coach Brad Stevens may not have enough minutes to keep everyone happy. That could leave Rozier searching for a better opportunity outside of Boston.
Finding a team that is open to acquiring Rozier? That's the hard part — Rozier plays at the deepest position in the league, and the Celtics aren't trying to help another contender. Keeping that in mind, here are a few options if the Celtics decide it's time to make a trade.
Suns
Phoenix is the most logical destination for Rozier, as the Suns have been scrambling to find a point guard for quite some time. The inability to fill that void may have been the last nail in the coffin for former GM Ryan McDonough, so it's clear ownership sees this as a problem.
Among 73 qualified point guards, the Suns' Isaiah Canaan (65th) and Elie Okobo (69th) are both in the bottom 10 in terms of player efficiency rating. That's ... bad. The lack of another backcourt threat places too much pressure on Devin Booker to produce points out of thin air.
Rozier would give head coach Igor Kokoskov another playmaker next to Booker and a primary on-ball defender to challenge the West's top guards. This makes a lot of sense for Phoenix, but it could come down to what the front office is willing to send back in a trade.
Magic
D.J. Augustin is a serviceable point guard. The Magic are a disaster when he leaves the floor (minus-16.6 net rating). But at 30 years old, he isn't going to improve.
Here comes the 24-year-old Rozier, who can grow with Mo Bamba (20), Jonathan Isaac (21) and Aaron Gordon (23). If the Magic want to go for length and switchability, Rozier is an ideal fit. He is listed at 6-1 but has a 6-8 wingspan and can capably guard two or three positions. He is also a ball handler who can run the show in crunch time. He proved that much during his postseason run.
This is about creating a solid young core in Orlando, one that can finally bring some excitement to the fan base. Rozier aligns much better with the Magic's timeline than any guard on the current roster.
Spurs
After losing Dejounte Murray (torn ACL) before the season even started, the Spurs reportedly shot down the idea of adding a new point guard to the group. They're rolling with Bryn Forbes, Patty Mills and Derrick White, though DeMar DeRozan is thriving as the primary playmaker (career-high 6.8 assists per game).
San Antonio won't do anything that involves a tremendous amount of risk. It's how the franchise operates. Remember, the Spurs attempted to keep Kawhi Leonard on board and only traded him after a season full of unexpected twists and turns.
And yet, a lineup with Rozier, DeRozan and LaMarcus Aldridge does provide plenty of intrigue. Rozier is a firm upgrade in the backcourt and could take a little weight off DeRozan's shoulders. 
Does Gregg Popovich push for a win-now move knowing he only has limited years left on the sideline before he retires?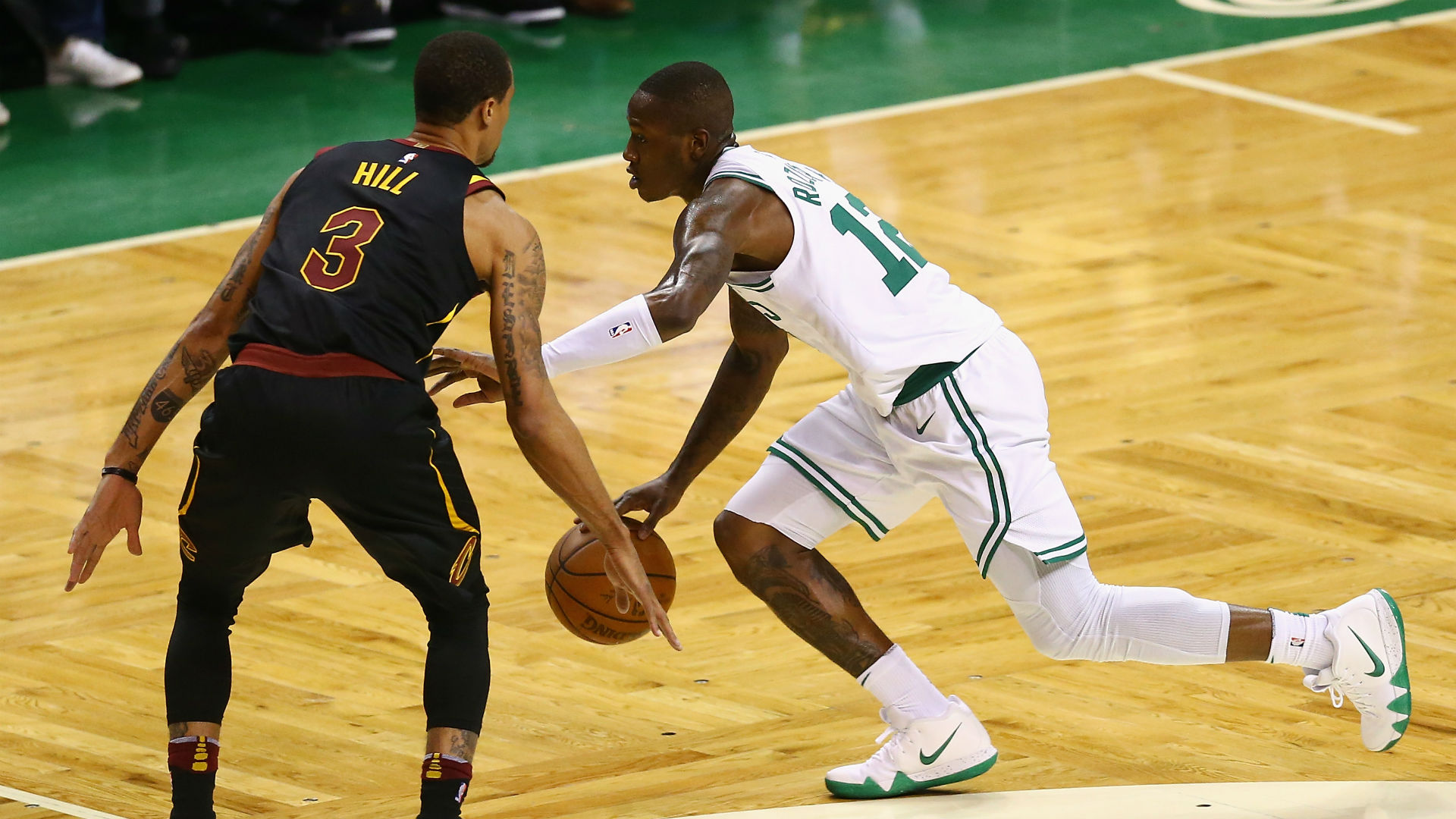 Cavaliers
LeBron James is gone, so Cleveland is a big mess again. The Cavs are the worst defensive team in the league and land ahead of only the Suns in net rating. More problematic than that, the locker room seems absolutely miserable. It would be wise to tear it all down and start over. Grab what you can for the veterans and begin anew.
Well, you must remember owner Dan Gilbert is in charge. He will not hesitate to drive this rickety van into the nearest ravine.
The Cavs will be without George Hill (shoulder sprain) for two weeks. The veterans don't think rookie Collin Sexton actually knows how to play. Rozier would look like the second coming of Magic Johnson walking into Cleveland to take the starting job. 
If Gilbert is truly hell-bent on proving he can win without LeBron, this is the kind deal he would make. And after seeing what happened with the Irving trade, Ainge would probably be happy to take that call.
Pistons
Detroit's contracts are messy, so this would require some creativity. This is also a potential playoff team in the East — the Celtics might be less willing to entertain the idea.
Still, the Pistons could use a new point guard. It's obvious Reggie Jackson isn't "the guy" here, and his early numbers show the Pistons are significantly better with him on the bench.
| | | | | |
| --- | --- | --- | --- | --- |
| 2018-19 Pistons | Off Rating | Def Rating | Net Rating | Eff FG % |
| Jackson On | 103.7 | 111.6 | -7.9 | 47.0 |
| Jackson Off | 99.5 | 92.9 | 6.6 | 49.3 |
To be fair to Jackson, he is finding his way in a new system under head coach Dwane Casey. The emphasis on movement has changed how Jackson operates, as he has typically controlled the offense and dominated the ball. That can't happen with Blake Griffin on the floor.
Rozier is already familiar with the challenges of working next to talented players. He could adapt to what Casey needs. Rozier can defend at a much higher level than Jackson as well, which is a big deal when you take a glance at that defensive rating above.
There are no rumors that connect the Pistons and Celtics at the moment, but if the idea is to find a team with a need at point guard, Detroit fits the bill.